Stand-up's newest diva is crazy in love with Beyoncé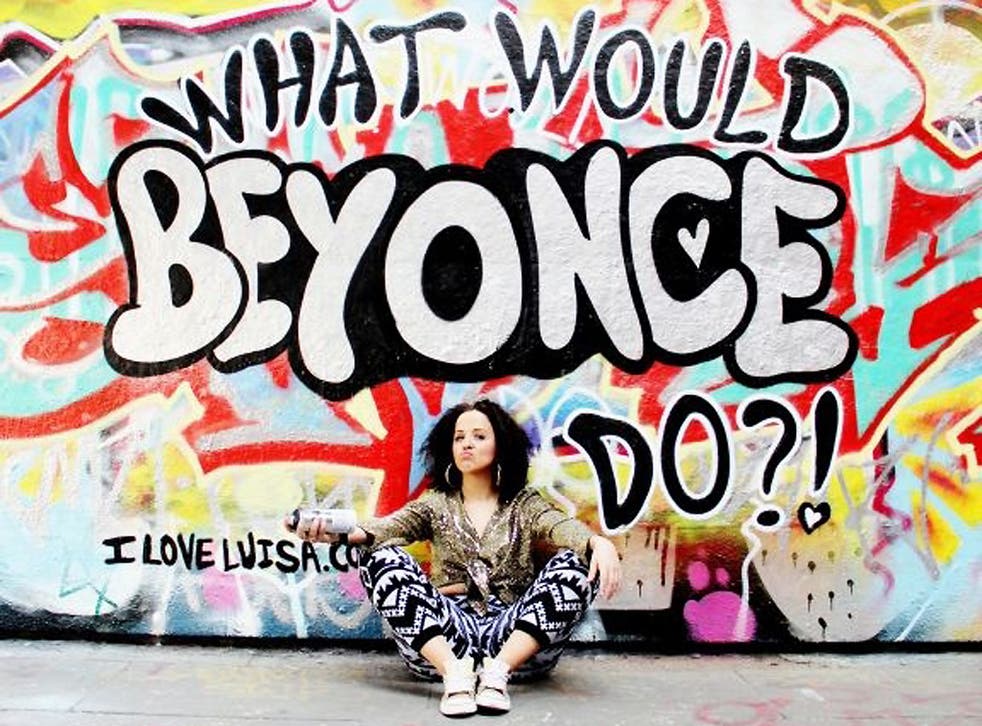 What would Beyoncé do if she found herself playing a free show in a tiny, sweltering room above a pub? She'd put on her best sequins, turn the volume up and give it her booty-shaking all, of course. And that's just what Luisa Omielan, bold, brash, beautiful and comedy's newest diva, does in her show, What Would Beyoncé Do?
Part stand-up, part Single Ladies' dance-off, fully uplifting, the show was one of the hottest late-night tickets on the Free Fringe in Edinburgh. "I was turning away up to 50 people a night," she says. "Pure word of mouth." In it Omielan (30), compares her life – single, struggling starlet, still living with her Mum – to that of her idol, Beyoncé (31). "I'd sit around with friends saying 'Why aren't we famous yet? Or millionaires? Or married?'," she says. "And I made it into a show with a positive message."
The show is a rough-and-ready waltz through family, relationships, ambition and depression broken up with Beyoncé's greatest hits played on an iPod but danced to as if it's The 02. "I get bored watching stand-up for an hour," she says. "I wanted to create a party atmosphere, get people involved."
Omielan studied comedy at Salford University and The Second City in Chicago, where Tina Fey honed her improv skills. WWBD was her 10th show at the Fringe in five years, but her first solo outing. She now hopes to tour it next year. "I think of this show as my Adele's 21. So I'm in no rush to bring out a new album yet." Fierce, as Queen B would say.
WWBD, Comedy Cafe, London EC2 (020 7739 5706) Tuesdays to 27 November. For tickets visit luisaomielan.com or tweet @luisaomielan
Register for free to continue reading
Registration is a free and easy way to support our truly independent journalism
By registering, you will also enjoy limited access to Premium articles, exclusive newsletters, commenting, and virtual events with our leading journalists
Already have an account? sign in
Register for free to continue reading
Registration is a free and easy way to support our truly independent journalism
By registering, you will also enjoy limited access to Premium articles, exclusive newsletters, commenting, and virtual events with our leading journalists
Already have an account? sign in
Join our new commenting forum
Join thought-provoking conversations, follow other Independent readers and see their replies