The week in comedy: BFI's feast of fun shows British satire is in rude health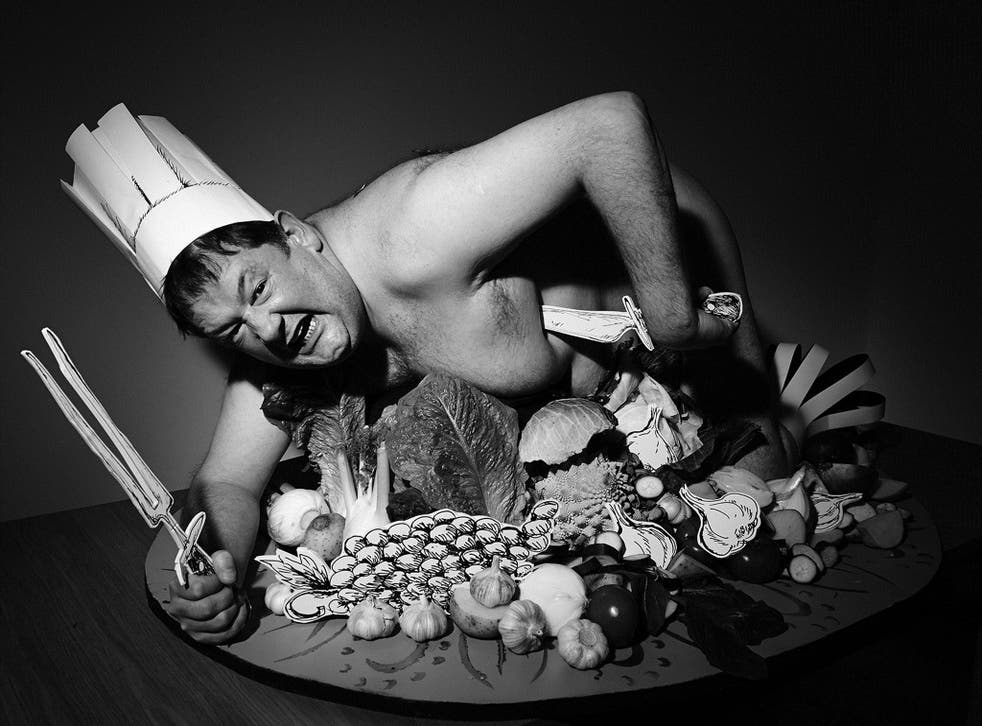 On 26 February, Spitting Image will celebrate its 30 birthday. BBC Four will mark the occasion with a special episode of Arena which promises to tell the "vexed and frequently hilarious story" of the sketch show which ran for 21 series between 1984 and 1996 and marked a high point in British satire.
Has anything come close since? Armando Iannucci, Chris Morris and co. have kept the fires burning with Brass Eye, The Thick of It and other brilliant cult comedies. Have I Got News For You is still chugging along nicely, so too Charlie Brooker's Wipes. People seem to like Mock the Week. But nothing beats those rubber-faced loons – a grey, pea-scoffing John Major, Edwina Currie the vampire, Denis Healey's eyebrows – for long-running satire that smacked the nation between the eyes. 
Next weekend a new exhibition at the BFI Southbank will make the case that British satire is in rude health. The Face of Satire features portraits of "the boldest and bravest" stand-ups, novelists, columnists and cartoonists working today. Josie Long, David Baddiel, Johnny Vegas, Gerald Scarfe and Howard Jacobson all feature, alongside Spitting Image producer John Lloyd and one-time impressionist on the show, Hugh Dennis.
Each subject was asked to describe what satire meant to them and then collaborated with the photographer Rachel King and the artists India Banks and Frode Gjerlow to bring their vision to life. The results are surreal, personal, sometimes playful, sometimes bleak. For Hugh Dennis, satire is about "puncturing pomposity" so he is captured popping a giant balloon filled with talcum powder. Sara Pascoe, stand-up and star of Twenty Twelve, believes satire to be "a safe place where she can say what she likes without getting into trouble" so she has ended up perched on a bed of cushions wearing a fat suit.
Elsewhere in a desperate take on his art, Johnny Vegas is captured naked and trussed up like a turkey on a platter, as he devours his own flank with a giant knife and fork. Baddiel is pictured grimacing in front of a spider diagram covered with his best-known work and catchphrases ("That's you that is"). The famous sofa he once shared with Frank Skinner is crowned with the word "Misrepresentation".
The exhibition forms part of the third LOCO London Comedy Film Festival. In keeping with the satire theme, the festival opens with Doomsdays, a new American indie film in which two men break into a series of  chi-chi holiday homes on the East Coast as a protest against the financial crash. "It's like Michael Haneke meets Wes Anderson", says LOCO's programmer, Jonathan Wakeham. Elsewhere they are revivals for classic satires Dr Strangelove and The Life of Brian, which turn 50 and 35 respectively this year, Team America and Four Lions.
Are we on the cusp of a new wave of satire in the UK? Wakeham thinks so. "2014 is a big year in politics with the Scottish referendum and the build-up to the election. With campaigns like Everyday Sexism, it feels as if serious conversations are taking place in the mainstream again. And comedy plays a part in that", he says. "What's really exciting are the female performers who are doing creative satirical work now. Comedians like Bridget Christie, Josie Long, Bryony Kimmings and Shappi Khorsandi who have been performing for a while, but have found a political angle and through that an original voice." Satire looks to be in safe hands.
LOCO and The Face of Satire run from 23 to 26 January, BFI Southbank, London (www.locofilmfestival.com)
QI's women
Do not adjust your set. It is not a mistake. There really is a panel show on television this evening with an all-female line-up of guests. Susan Calman, Liza Tarbuck and Sandi Toksvig will all appear on the BBC2's QI tonight. It ought not to be a remarkable event but it is. Over on Channel 4's 8 Out of 10 Cats Does Countdown, it is business as usual with Kathy Burke the only female panellist. So well done, QI. Granted, Calman and co. join regulars Stephen Fry and Alan Davies on screen so it's only a three-to-two victory. And the director and producers of the show are all male. But, you know, baby steps. 
What I Watched…
Uncle
I'm a big fan of Nick Helm's shouty rockstar stand-up so it's great to see his gifts being put to good use. In this new BBC3 sitcom, he plays a bad uncle to a nerdy nephew. Daisy Haggard is great as the sister/ mum too.
Amy Poehler & Tina Fey
Proving that last year's Golden Globes triumph wasn't beginners' luck, the brilliant duo served up 10 minutes of A-list zingers in their opening monologue. "Meryl Streep… proving there are still great parts in Hollywood for Meryl Streeps over 60." A masterclass in how to host with the most: http://www.youtube.com/watch?v=NT3uNSZpK7c
Liam Williams
At Soho Theatre, London. Williams was nominated for the Best Newcomer Award at Edinburgh for this debut show and rightly so – it's a beautifully written hour of angst and jokes.
Register for free to continue reading
Registration is a free and easy way to support our truly independent journalism
By registering, you will also enjoy limited access to Premium articles, exclusive newsletters, commenting, and virtual events with our leading journalists
Already have an account? sign in
Register for free to continue reading
Registration is a free and easy way to support our truly independent journalism
By registering, you will also enjoy limited access to Premium articles, exclusive newsletters, commenting, and virtual events with our leading journalists
Already have an account? sign in
Join our new commenting forum
Join thought-provoking conversations, follow other Independent readers and see their replies