The week in comedy: Peter Kay steers the BBC in a new direction with latest project Car Share
Veronica Lee
Friday 24 January 2014 00:00 Comments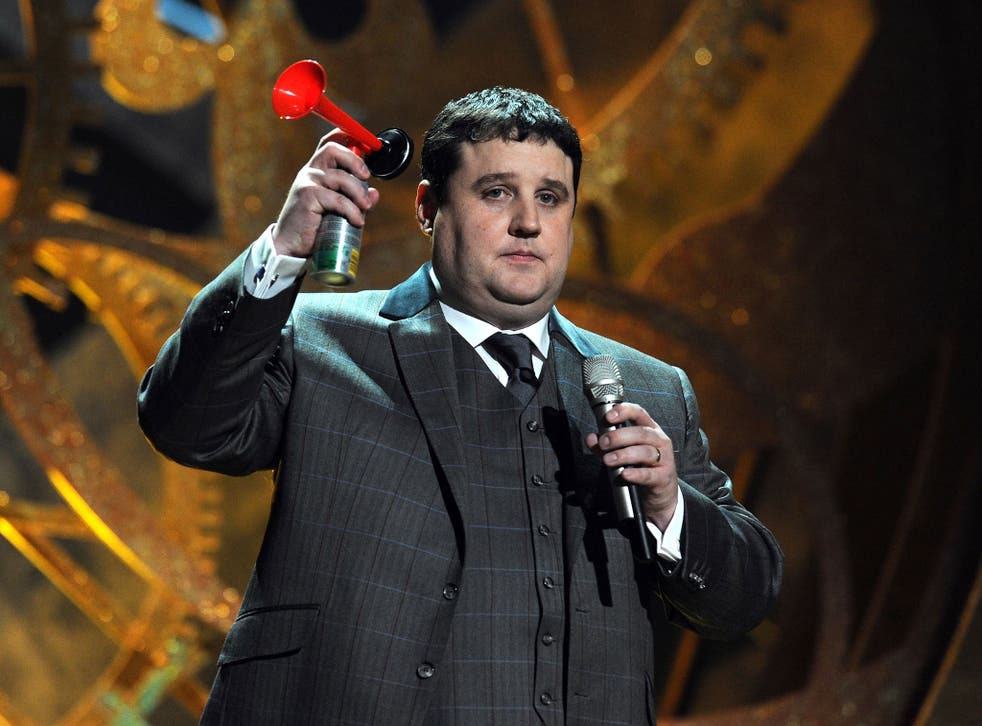 Peter Kay's latest project, Car Share, due to be broadcast in the spring, will make BBC history. It's the first television comedy that the corporation has commissioned to be shown first on the internet – on their streaming service, iPlayer – before being transmitted later on terrestrial TV.
It's one to look forward to, however you watch it; although Kay is a wonderfully funny stand-up, I think his best work – Phoenix Nights and "The Services" – has been done on screen. Car Share, written by Tim Reid and Paul Coleman, sees Kay direct and star with newcomer Sian Gibson. They play John and Kayleigh, colleagues who are forced into a car-sharing scheme by their bosses at an out-of-town supermarket. Comedy in a vehicle has been done before – brilliantly by Rob Brydon in Marion and Geoff – but Car Share marks a major new direction for the corporation.
BBC bosses are reacting to changing viewing patterns, particularly among the under-30s, who are the biggest consumers of live comedy but who increasingly don't own TVs. Instead, they watch content on their laptops, tablets and smartphones and, as one TV boss told me: "If we don't keep up with the technology, we lose a whole generation of viewers."
The BBC plans to put 40 hours of scripted comedy – including Car Share – on iPlayer first in 2014 to test the water for later transmission on BBC1 and BBC2, although it has already used the on-demand service for Comedy Feeds, a strand in which pilot programmes are road-tested there for possible commission as series on BBC3, which has a younger demographic than the two main channels.
One success of this approach is Uncle, starring Nick Helm as a loafer who grows up with the help of his much more mature young nephew, which started life on Comedy Feeds but is now a six-part series on BBC3, while the second series of Bad Education, starring teen favourite Jack Whitehall, was streamed first before being shown on the minority channel last autumn.
But while it may be a bold move for TV producers to enter the online age, comics themselves discovered the power of the internet – particularly YouTube – a few years ago, and it's increasingly where they show their wares.
Leisa Rea – a writer and performer who performs Conference, a comedy "about ill-informed feminism" (co-created with Cicely Giddings), at the Soho Theatre in London next month – posted her marvellous Scandi-drama spoof Another Danish Killing on YouTube – http://www.youtube.com/watch?v=HlRFXsZKdZM.
"It's not just titting about with my mates," she tells me, "although there's an element of that. But the main attraction for most performers is that we're bored of waiting around for two years to even begin developing an idea after a producer has expressed interest. And even though I never planned to develop Another Danish Killing it's a completed work that I can show to producers. It's like a digital CV."
As ever, it comes down to money. It costs next to nothing to create YouTube content, using standard digital cameras or smartphones, and editing footage with free or cheap apps, while taking a show to the Edinburgh Fringe can cost up to £10,000. But the real saving is for TV producers, who no longer have to take a risk in developing talent and ideas as the finished product is online for them to see.
So if you want to know who's going to be big in TV comedy the next few years, log on to the internet now.
Cruel comics are no laughing matter
Lots of comics say they avoided being bullied at school with a timely gag or funny impression, so I can't understand why so many of them are so vile to their audiences. At its worst, is the modern equivalent of parading the inmates in Bedlam. Comics who pick on people who would rather die than be made an object of fun will say: "Well they're sitting in the front row, so they must be up for it," as if that somehow excuses it.
Some comics – Dame Edna Everage (pictured above), for example – can be gloriously rude about their audiences to great comedic effect, but when a stand-up chooses the wrong person to pick on it's painful to watch. I wish they'd stop.
WHAT I WATCHED THIS WEEK
Yasmine Akram and Aisling Bea
Akram, Benedict Cumberbatch's "fiancée" Janine in the recent 'Sherlock', and Bea, best newcomer nominee in 2013's Edinburgh Comedy Awards, are very talented young Irishwomen living and working in the UK. This is their 'Who Do You Think You Are?' spoof: youtube.com/watch?v=FqViVzmm7I4
House of Fools
The second episode of the BBC2 sitcom had a pork pie, a farting floor, slapstick and sly filth – the mix is pure Vic Reeves and Bob Mortimer.
Tommy Tiernan
At Soho Theatre, London. The Irish master storyteller is making what is a (sadly) rare visit to the UK with a show covering politics, religion and the foibles of his compatriots.
Register for free to continue reading
Registration is a free and easy way to support our truly independent journalism
By registering, you will also enjoy limited access to Premium articles, exclusive newsletters, commenting, and virtual events with our leading journalists
Already have an account? sign in
Join our new commenting forum
Join thought-provoking conversations, follow other Independent readers and see their replies