The Independent's journalism is supported by our readers. When you purchase through links on our site, we may earn commission.
Why comedians hate Christmas
Brendon Burns has banned Christmas parties from his latest show, but there's plenty of alternative festive fare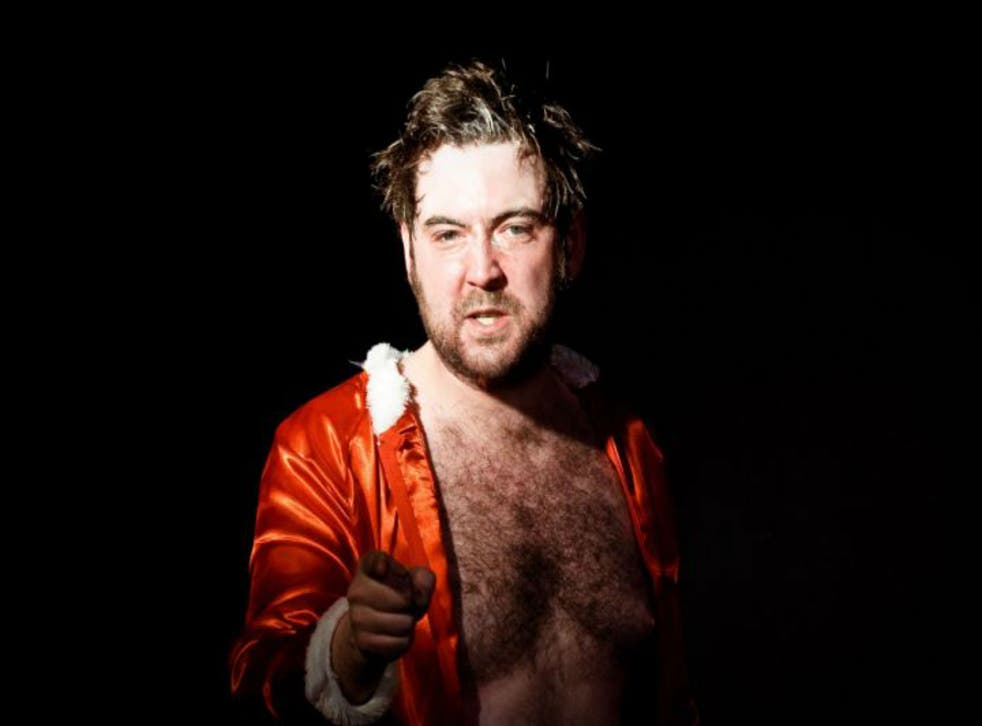 Stand-ups tend to have mixed feelings about Christmas. For the big names, it's boom-time for DVD and tour ticket sales; for everyone else, it's office party season and that brings a whole new, lairy, beer-and-heckle-filled audience to the clubs.
Audiences are audiences, you might think, one can't be too choosy. Unless, that is, you are Brendon Burns. The abrasive Australian is currently performing a run of gigs titled 'No F**king Christmas Parties'. Ticket sales are limited to four per booking to discourage any work outings or Christmas stag and hen dos.
"Christmas time is the most reviled time of year for comedians. We actually hate it and can't wait for the office work- do season to be done," Burns explains. "There is no time or patience for nuance and for the most part you are just a bouncer with a microphone. Clubs as a whole won't book two women or even two ethnic minorities on the same bill and the whole thing is actually pretty damn ugly."
Burns came up with the idea of creating a "playground" in which he could record his podcast Dumb White Guy live while giving fellow comedians a "safe haven". His stellar guests include Matt Lucas, Romesh Ranganathan, Katherine Ryan, Robin Ince and Sam Simmons. The shows run until Sunday.
Other comedians are less ambivalent about providing festive entertainment. Though officially on a break from live gigging, Robin Ince has been unable to resist his seasonal shows and will be at Hammersmith Apollo on Friday 11 December with scientist Brian Cox and other guests (last year The Cure turned up) for his annual atheist "Compendium of Reason" and at Northampton's NN Cafe with Alan Moore and Grace Petrie on Tuesday. He's also teaming up with Josie Long for a "Christmas Shambles" on 18 and 19 December at London's Bloomsbury Studio; Bridget Christie and Rufus Hound complete the bill. Long will also bring about her own "Christmas Miracle" at Kings Place, London, on Saturday 12 December, with help from John Kearns and Lolly Adefope.
Tim Key is another festive stalwart and will haul his sleigh into London's Arts Theatre for another run of late-night poetry shows and aggressive Secret Santa from 16 to 19 December. Nick Helm's Christmas F**k-Fest was a shouty, sweary gem last year and is at Heroes Grotto of Comedy, Throgmortons, London, on 21 December. The same venue plays host to the line-up of the season on 18/19 December when Stewart Lee, Harry Hill, Henning Wehn, Isy Suttie, Rob Newman and Spencer Jones play Laugh Out London's Big Christmas Weekend.
More cerebral fare is offered Sara Pascoe's "Christmas Assembly", an hour of festive songs and fables at Battersea Arts Centre from 14 to 23 December and Muslim comedy outfit Allah Made Me Funny – Preacher Moss, Azhar Usman, Mo Amer and Youtube hit Guzzy Bear – who are playing community centres all month, including a gig in Luton on Christmas Day.
Though not necessarily decked in tinsel, plenty of comedians are touring this month. Frankie Boyle plays Oxford and Michael McIntyre wraps up his tour in Leeds on Friday 11; Noel Fielding plays Colston Hall, Bristol, also on Friday and Brighton Dome on Sunday 13 and Josh Widdicombe is in Dorking on Friday 11 then tours to 20 December. Sarah Millican and Kevin Bridges are also putting the hours in – touring to 15 and 17 December, respectively. And if anyone knows how to deal with a festive heckler, or a coachload of them, it's those two.
Join our new commenting forum
Join thought-provoking conversations, follow other Independent readers and see their replies