Funny Women Awards 2015: Desiree Burch leads the charge for next crop of comediennes
Who will be the next Sarah Millican? Who is the new Katherine Ryan, or Bridget Christie, or Roisin Conaty or Sara Pascoe?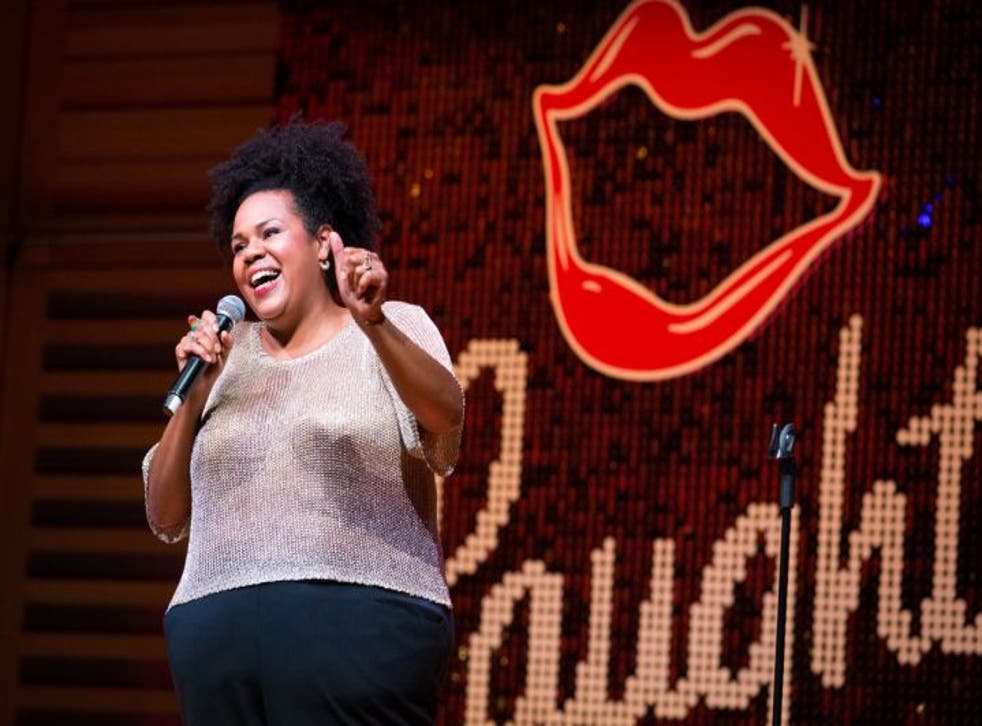 The Funny Women Awards is as good a place as any to spot them. All of those stand-ups - plus Susan Calman, Diane Morgan, Zoe Lyons, Kerry Godliman, Holly Walsh and more – have won or been finalists in the female-only comedy competition since it started in 2003.
Last week, after 17 regional heats, which whittled down 250 entrants to 10, it was the 2015 live final. Each of the finalists, who came from all over - New York and Nottingham, Denmark and Devon - performed a five-minute set at King's Place in London for a sold-out audience and a panel of judges. I was one of the judges, along with agents, commissioners and producers, representing Channel 4, the BBC and Sky.
We had an easy job to do, thanks to Desiree Burch, a larger-than-life New Yorker in her mid-thirties who brought the roof down with her routines about her body and being an American in London. Her comedy is, she says, about life as "a big woman, a black woman, and a woman woman" and for it she won first prize: £2000, mentoring from a former winner, two live spots at Brighton's Komedia and three days in a studio to make a showreel.
Similarly praise-worthy were the runners-up. Sarah Keyworth, a charming stand-up from Nottingham, also newly arrived in London, who talked about relationships and her sexuality with warm candour. Helen Monks, 22 and from Birmingham, is better known for playing the teenage Caitlin Moran in the writer's sitcom Raised by Wolves. She is new to stand-up, but Moran's writing has clearly rubbed off on her: she gave a punchy, confident set about privilege.
The real joy of the evening was in its diversity. They were all women, yes, but there was no overlap on subject, or even style. The opening act was a vicar, Maggy Whitehouse, who performed in a dog collar and cowboy boots and said she had gone into comedy because she wanted to stand up in front of more than four people. "I can perform to 50 on a weekday but all of them are depressed and one of them is dead", she said of her day job.
There was also musical comedy from Tamar Broadbent and character comedy from Cumbrian Jane Postlethwaite. I particularly liked Rosana Bosanac, a bleak Dane in black velvet leggings who had spooky poise and the compelling weirdness of a female Daniel Simonsen. Londoner Sophie Duker was also a sparky proposition with some intelligent jokes about Rachel Dolezal and cultural appropriation.
Lynne Parker set up Funny Women 12 years ago when a misogynistic male promoter told her that "women aren't funny." Now, with Sarah Millican and Miranda Hart earning millions and playing arenas, Katherine Ryan and Bridget Christie selling out wherever they play, are a separate awards still necessary? I wasn't sure. But then I watched this evening of 10 women, hosted by the hilarious Kerry Godliman and I changed my mind.
There are plenty of brilliant female comedians now, and yet an all-female bill is still as rare as hen's teeth. The night after the awards, I watched Mock the Week and there was the token lone female (Zoe Lyons) amongst seven men. It was the same this week, with Sara Pascoe taking the ovary seat. It will be the same tonight, when Have I Got News For You returns for its 50th series with Camilla Long the only female facing down guest host Jeremy Clarkson.
Funny men get their time in the limelight all the time, why not funny women? Especially when they're as good and as exciting as Desiree and co.
Funny Women: Brighton Nights, Komedia, 24 October (www.funnywomen.com)
Register for free to continue reading
Registration is a free and easy way to support our truly independent journalism
By registering, you will also enjoy limited access to Premium articles, exclusive newsletters, commenting, and virtual events with our leading journalists
Already have an account? sign in
Register for free to continue reading
Registration is a free and easy way to support our truly independent journalism
By registering, you will also enjoy limited access to Premium articles, exclusive newsletters, commenting, and virtual events with our leading journalists
Already have an account? sign in
Join our new commenting forum
Join thought-provoking conversations, follow other Independent readers and see their replies