The Independent's journalism is supported by our readers. When you purchase through links on our site, we may earn commission.
Louis CK tells crowd he 'needs an income' during first advertised show since scandal
The disgraced comedian is currently attempting a comeback after admitting sexual misconduct last year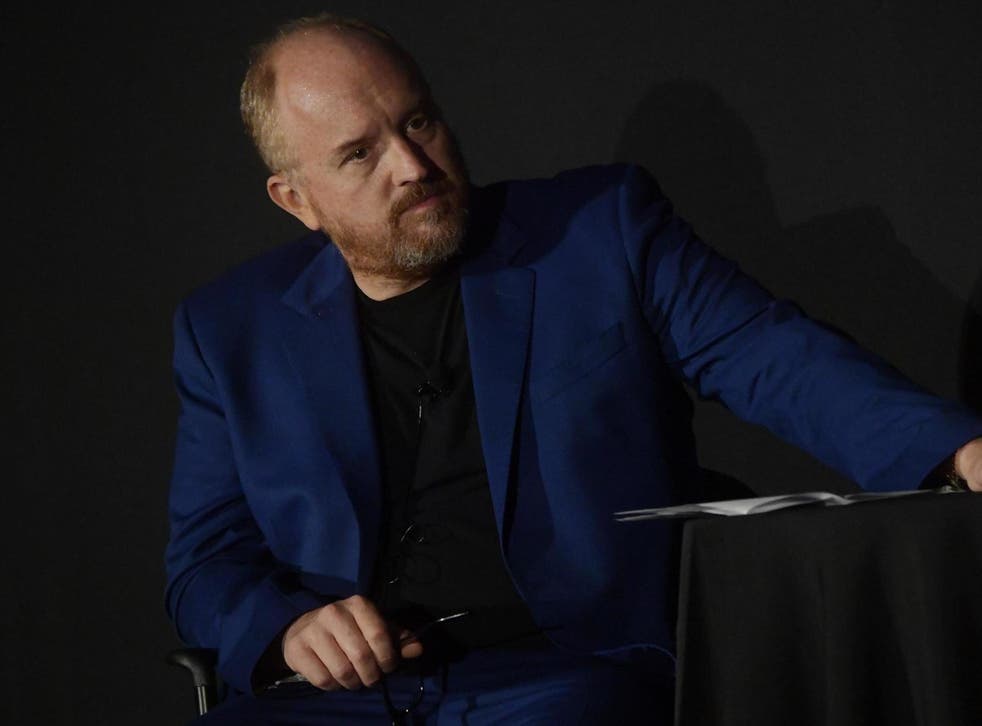 Louis CK performed yet another show in New York City on Monday night, telling his audience he has to stick with comedy because he needs the money.
The disgraced comedian – real name Louis Székely – has been attempting a comeback after admitting last year that allegations of sexual misconduct brought against him by several women were true.
Székely was standing on the stage of the Comedy Cellar, the Greenwich Village club where he has performed several times since the end of August. His performances have usually been unannounced, popping up sporadically, but Monday evening's show had been advertised in advance – giving protesters a chance to prep slogans and cardboard signs ahead of the event.
"I need to make jokes because I need an income," Székely said during his set, according to The New York Times.
He told the crowd he lost $35m (£27.4m) when reports of his sexual misconduct first emerged in November last year.
However, he attempted to present his personal narrative as a story of resilience, adding: "Hard things, you survive them or you don't. I think even hell you can survive. Hell is not that bad. I've been there."
No one heckled the comedian during his show, The New York Times reported. On stage, Székely frequently referred to his notes, said he had been working on his new sketches "all year", talked about his love of ice cream, and asked members of his audience whether they had ever pondered how many sexual partners their mothers had been with.
Székely performed twice on Monday night: once at 9.30pm and once at 11.30pm. He started off his set by asking: "So what kind of year have you guys had? They tell you that when you get in trouble you find out who your real friends are. It's black people, it turns out. They'll stick by you."
The comedian, who has been criticised for trying to return to comedy without making amends for his past behaviour, said he hasn't been keeping up closely with what has been written about himself online.
Some expressed their dissent outside the venue. Protester Jennifer Boudinot, 37, held up a sign reading: "When you support Louis CK, you tell women your laughter is more important than their sexual assaults and loss of their careers." Lana McCrea, 27, held up a sign of her own, which read: "Does this sign make you uncomfortable, Louie?"
Boudinot told The New York Times she was "furious" to see CK performing again so soon after reports of his sexual misconduct surfaced.
"Every female comedian he has harmed deserves a place on the Comedy Cellar stage one hundred times before he should be allowed back on the stage," she said.
Join our new commenting forum
Join thought-provoking conversations, follow other Independent readers and see their replies