Alexander Armstrong: BBC caution grates with its favourite comedian
The 42-year-old is not afraid to rile his Beeb bosses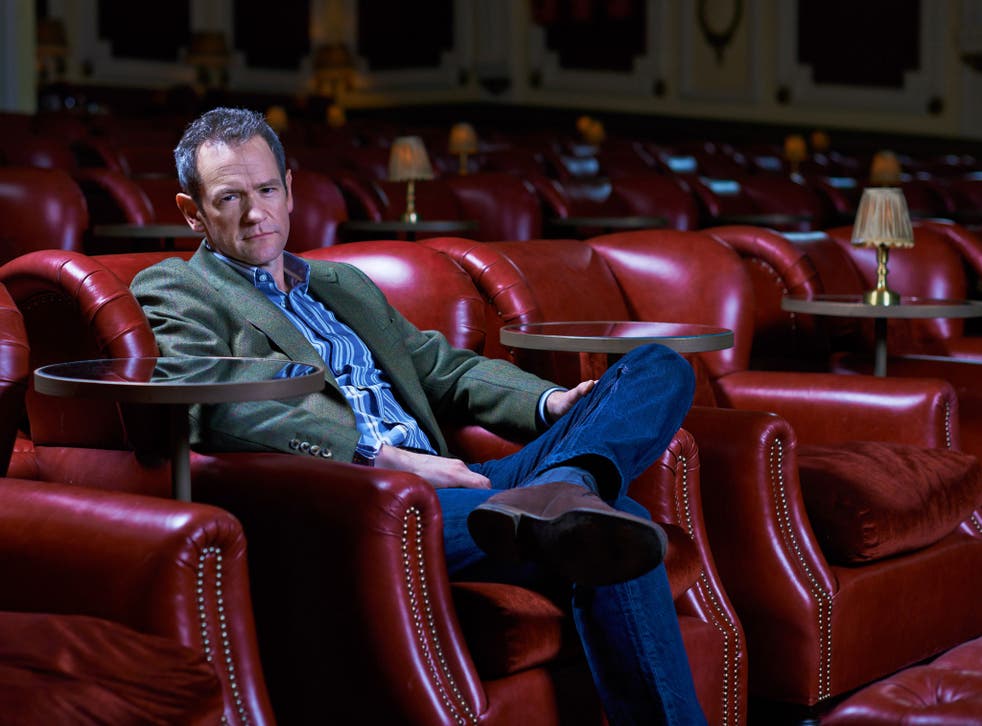 There is no escaping Alexander Armstrong on the BBC: comedy shows, radio, quizzes, stand-up and sketches. It would be fair to say the broadcaster has put a lot of money Armstrong's way. But that has not stopped the comedian having a pop at poor old Auntie.
The host of the BBC1 daily game show Pointless has hit out at the institution for selling off its studios, being governed by politics and seeming cowed by public outrage. He said of his employer: "The BBC is a brilliant, infuriating, delightful cornerstone of our culture but it drives me round the twist. I will never forgive them for selling off BBC Centre. It's probably the best studio facility in Europe, possibly the world, and it's being sold off for flats and a luxury hotel."
The 42-year-old comedian, who got his career break on Channel 4 with Armstrong and Miller before moving the act to the BBC as The Armstrong and Miller Show, added that the culture of the broadcaster had been stifled by politics. "Something about the corporate structure of the BBC has changed so much. The problem is you have people who are keenly aware of what their time span is. Governments work towards the next election; BBC governors work for their time there. You have extraordinary regimes that run at the BBC and different people have different outlooks.
"There was a period in the Nineties when the BBC wanted to act as if it was a trendy Soho independent. They broke up all sorts of things and got people to work as freelancers who had previously been BBC employees. It corroded a sort of esprit de corps, I think."
He said he believed that the broadcaster did not "fully bounce back" after the fallout from Russell Brand and Jonathan Ross's prank call to Andrew Sachs in 2008, and that this had combined with the Savile scandal to engender a new cautiousness. "We're in this curious era in terms of sensitivity and offence," he said. "This is happening across the board and there are all sorts of new sacred cows."
In a partial defence of the BBC Radio 2 debacle that came to be known as Sachsgate, where Mr Brand was broadcast leaving a voicemail for Mr Sachs saying he had had sex with the actor's granddaughter, he said: "Appalling, over-the-line-stepping as it was, I could write a thesis on why they were doing something extremely funny. Terribly poor taste, yes, but that's the context. People say outrageous jokes not because they believe them but because there's something inherently funny about someone daring to say something that's unsayable. You have to be clear that comedy doesn't stray into bullying and that's why it's right it was punished. But I'd maintain there are clear reasons why it was funny."
The comedian, who is a regular on BBC shows such as Have I Got News For You, said that manufactured outrage was ruining comedy. "I'd love a rule to be introduced that you can only ring up and complain about a programme if you can prove you've watched the whole programme. There's a pattern now where there's a small number of complaints about a programme – usually a comic programme, often with Jonathan Ross or Jack Whitehall or James Cordon – and maybe two people might ring in saying, 'Ooh, I thought that was a bit near the knuckle', which is perfectly normal and, in fact, desirable for a comedy programme. Then there's an article about it and 47,000 Daily Mail readers call in and say 'I think it was disgraceful'. And then you think, hang on a moment, we are licensed fools and, in the context of comedy, these things are funny."
Armstrong was speaking to The Independent on Sunday before a new series of The Big Ask starts on 26 February on Dave. Asked if television had reached saturation point with panel shows, he gave a sheepish grin: "I've just piloted a new panel show on ITV. So, no, we haven't," he said, nodding his head and mouthing "Yes, we have!".
In defence of The Big Ask and the new pilot, he noted: "They're not panel shows really, they're chair shows. No one sits on a panel, there's no buzzing of buzzers."
He says his new ITV show, still at the pilot stage, is based on his "all-time favourite game". "It's the synopsis game, where you read out the back cover of the book and everyone has to write the first line. It's based on that, but you have to spot the real first lines." The comedians in the pilot were Stephen Mangan, Mel Giedroyc and Russell Kane.
Now the father-of-three is planning a return to dramatic comedy in a show that would reunite him with Ben Miller. "There's a lovely comedy drama that Ben and I are developing for BBC One. They get the script next month and I'd be thrilled if they gave it the thumbs up."
Register for free to continue reading
Registration is a free and easy way to support our truly independent journalism
By registering, you will also enjoy limited access to Premium articles, exclusive newsletters, commenting, and virtual events with our leading journalists
Already have an account? sign in
Register for free to continue reading
Registration is a free and easy way to support our truly independent journalism
By registering, you will also enjoy limited access to Premium articles, exclusive newsletters, commenting, and virtual events with our leading journalists
Already have an account? sign in
Join our new commenting forum
Join thought-provoking conversations, follow other Independent readers and see their replies