Jerry Seinfeld's Comedians in Cars Getting Coffee gets four more seasons
Jess Denham
Thursday 01 May 2014 09:50 Comments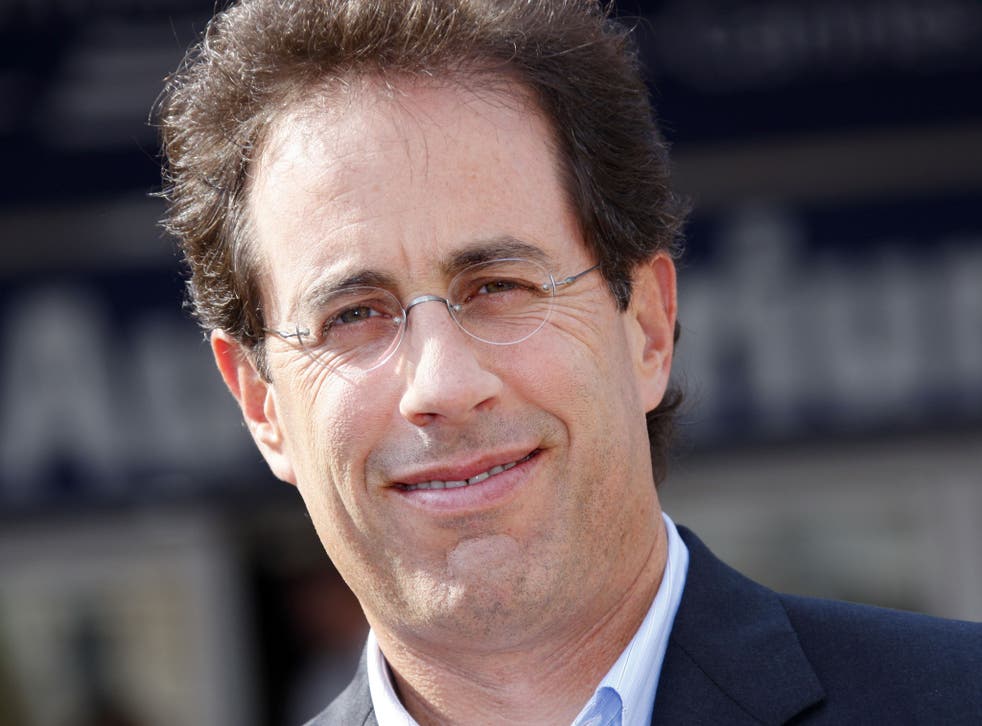 Jerry Seinfeld's Comedians in Cars Getting Coffee has been renewed for four more seasons after winning widespread acclaim.
The US comedian's web series will see another 24 episodes air on both Sony's Crackle and the show's official website, it's sponsor Acura has confirmed.
Seasons six to nine will start after the fourth and fifth runs which are set to launch this summer.
Each episode of Seinfeld's series, which he created, produces and stars in, sees him interview celebrities in a vintage car.
High-profile comedians such as Ricky Gervais, Tina Fey, Alec Baldwin, Sarah Silverman, Howard Stern and Jay Leno have featured in the past.
Since its debut in July 2012, Comedians in Cars Getting Coffee has been streamed more than 40 million times and earned an Emmy nomination.
The news follows hype earlier this year over a rumoured comeback episode of hit Nineties sitcom Seinfeld. A full reunion never came to light, despite the comedian hinting at a "secret project" involving Seinfeld actor Jason Alexander.
All fans saw was a 90-second advert during the Super Bowl that served to promote Comedians in Cars Getting Coffee.
The series was criticised in February for booking primarily white males. Seinfeld reacted angrily with this rant: "Oh this really p***es me off. People think it's the census or something. It's got to represent the actual pie chart of America.
"Who cares? It's just funny. I have no interest in gender or race or anything like that - it's PC nonsense."
Register for free to continue reading
Registration is a free and easy way to support our truly independent journalism
By registering, you will also enjoy limited access to Premium articles, exclusive newsletters, commenting, and virtual events with our leading journalists
Already have an account? sign in
Join our new commenting forum
Join thought-provoking conversations, follow other Independent readers and see their replies