Mel and Sue attack new wave of male 'rape' comedians
The duo said they worried comedy had become 'worryingly sectarian'
Adam Sherwin
Tuesday 06 January 2015 01:00 Comments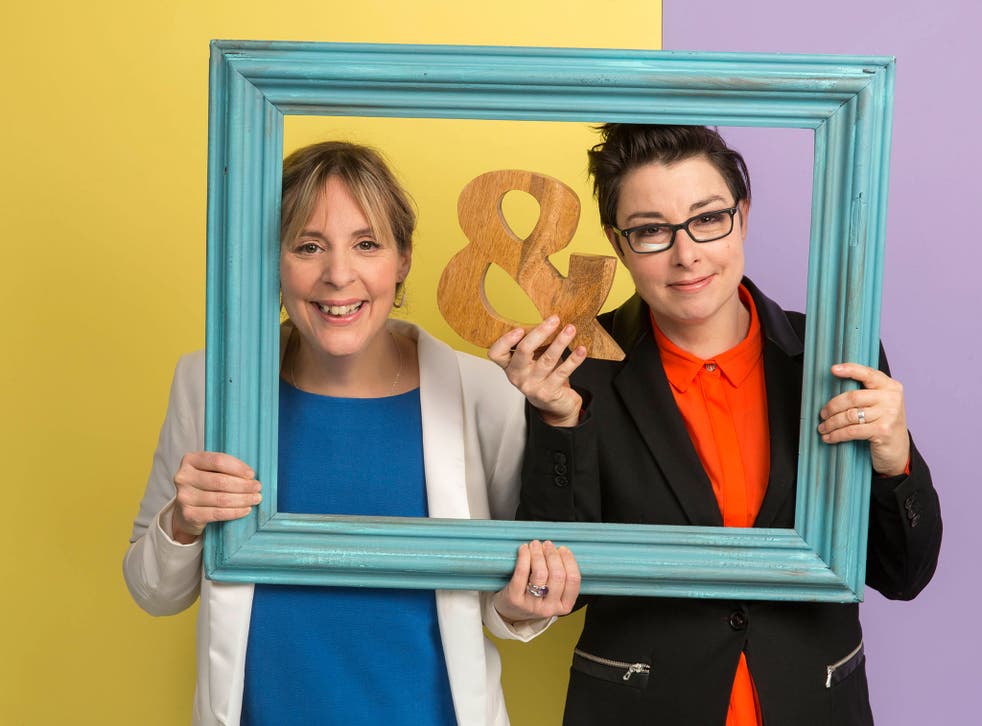 Male comics are making jokes about rape in a backlash against the rise of female comedy stars, Mel Giedroyc and Sue Perkins have claimed.
The Great British Bake-Off presenters, who found fame as a comedy double act, criticised male stand-ups who believe it is acceptable to include jokes about rape in their acts.
ITV last year axed the comic Dapper Laughs, real name Daniel O'Reilly, who made light of rape in a club comedy routine.
"It's not all right to make rape jokes," Perkins told Radio Times. "I think comedy has become very tribal and worryingly sectarian.
"There are some fantastic female comics who are doing really well and they have been labelled 'feminist comics' and therefore a small section of male comics have decided to react against that and do material that is provocative and incites almost hatred against women, where the word 'rape' is a punch line. And that is to their discredit and to their shame."
Perkins added: "I think it has to do with the culture of pornography and the fact that pornography has twisted gender relations so hugely that intimacy has been put on the back foot and, instead, everything is out there and women are pieces of meat.
"Pornography implies that women are there to be abused, and they love it. And it's important not to demonise men – because they are as affected by pornography as women, and they have huge pressure to perform in this grotesque, unemotional, robotic, macho way – and it destroys the fabric of love and intimacy. And also diversity – because the vast majority of human beings are slightly lumpy and slightly misshapen and all the more gorgeous and interesting for it – but not if you watch pornography."
Perkins said: "Some of the women who are deemed feminist – well, they are feminists – are making beautiful shows and telling incredible jokes and it's never been a better time to be a young female comic."
The duo, who will present a new tea-time chat show for ITV, cited Sarah Millican, Miranda Hart and Shappi Khorsandi as female stars who had made a popular breakthrough.
Perkins said: "There is a list as long as my arm and they are absolutely jaw-dropping and I'm delighted because it's what you'd want… younger, better versions of yourself!"
"We're talking about women doing Edinburgh, which is the crucible of comedy. When we were doing it (they were shortlisted for the Daily Express Best Newcomers gong in 1993) there was just us and Jenny Eclair."
The pair criticised The Sun's Page Three topless models. "I actually thought it had been banned," Giedroyc said. "I don't read The Sun and I was amazed that it was still there."
Perkins, a supporter of the No More Page Three campaign, said: "I think it will stop, but not because of political pressure – because people will say, 'Isn't that a bit stupid?' It's almost because of the rise of pornography that people will see it as a quaint sort of silliness."
Register for free to continue reading
Registration is a free and easy way to support our truly independent journalism
By registering, you will also enjoy limited access to Premium articles, exclusive newsletters, commenting, and virtual events with our leading journalists
Already have an account? sign in
Join our new commenting forum
Join thought-provoking conversations, follow other Independent readers and see their replies