Plagiarism is no laughing matter for comedians
A performer has highlighted the growing problem of material being reproduced online
Chris Green
Wednesday 11 November 2009 01:00 Comments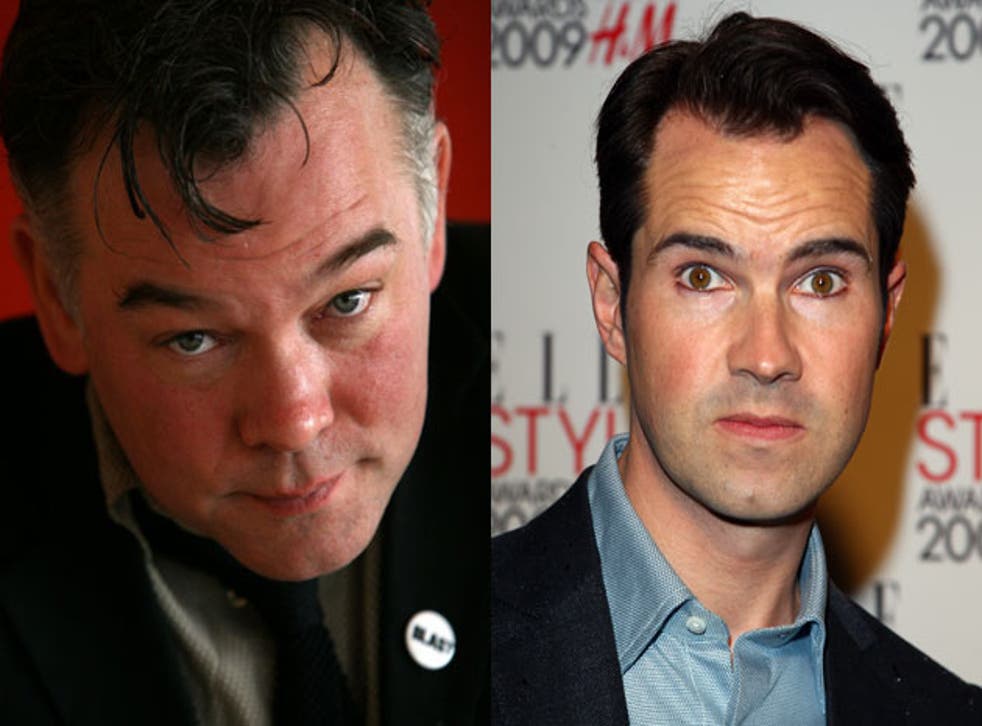 Why did the comedian lose his rag? Because he was sick of people stealing his jokes and posting them on the internet. An up-and-coming British comic has become involved in a spat with a comedy website after realising that the reason some of his gags were falling flat was that many people in his audience had already read them online.
Gary Delaney noticed that a number of his one-liners had been posted without attribution on Sickipedia.org, a huge online joke compendium. When he contacted the site and requested that they be taken down, he was subjected to a torrent of abuse at the hands of its users.
The comedian was first alerted to the situation when he noticed that crowds seemed to know what he was about to say, even while he was performing relatively recent material.
"A couple of jokes, I can tell from the audience reaction, have very quickly started to get around," he told comedy website Chortle. "A joke I had... I could tell that sometimes the audience knew it before I did the punchline, when I hadn't even been doing it that long."
After Mr Delaney contacted Sickipedia and asked its owners to take down his gags, they were replaced with the message: "Joke removed due to a copyright complaint by Gary Delaney," and a link to his website. It was not long before an online backlash began.
One of the site's users, Frypan, wrote: "How about... we all meet and put a pound into a bucket, and begin a manhunt for Gary Delaney. Whoever kills him gets the bucket and everyone else still wins. Seems a worthy proposition, no?" Another user, Orifist, wrote: "The biography on Gary Delaney's website seems to suggest that he's done nothing of note in about six years. Copyright that," before adding an obscenity.
Sickipedia has since introduced a feature allowing the original author of a joke to be credited, although it is still possible to post unattributed material, as the site is supposed to be a forum for budding comedians. Last night, it hosted its first comedy night in Shoreditch, east London, featuring performances from a handful of its more enthusiastic users.
The site's administrator, Rob Manuel, who personally apologised to Delaney after the incident, said: "All jokes now have the option of being attributed by anyone who reads them. The principle – like Wikipedia – [is that] many eyes keep things accurate. I'd like to stress the site is set up to collect the jokes that do the rounds in pubs, and not to step on the toes of comics on the club circuit."
Delaney said that both sides had reached an agreement and that he felt the issue had been "resolved". However, Sickipedia users were not the only culprits: he also noticed somebody on the micro-blogging website Twitter pilfering his material without crediting him.
"If I post a joke on Twitter, I can't get annoyed if people post that round because I've already done it on a public forum," he said. "But the jokes from my club set are how I make my living, my best and biggest jokes. It used to be the case that a comic's set would last decades. But now I've got jokes I wrote in May, June and July that aren't working by October because they've been absolutely trashed around the internet."
Under UK law, a joke spoken by a comedian during a live performance cannot be copyrighted unless it is recorded or has been written down beforehand. The idea behind the joke is not protected by copyright, only the expression of that idea – the exact form of words used to tell the gag.
For this reason, comedians such as Jimmy Carr or Delaney – who specialise in "one-liner" jokes which can be easily reproduced verbatim on sites such as Twitter – are far more likely to be subject to plagiarism than those whose humour relies on the telling of long anecdotes, such as Eddie Izzard.
In an interview earlier this year, Milton Jones, another comedian renowned for his one-liners, said the popularity of one of his jokes led to him being heckled during a gig. "Someone shouted out 'plagiarism' at a club once to me, and that's because someone famous used one of my gags on TV. One of their writers had come around the clubs and nicked it. If you complain, you become more known as the whingeing comic than for your own career," said Jones.
In 2006, Charlotte Harris set up a legal workshop at the Edinburgh Festival, hoping to help emerging comedians safeguard their material against plagiarism. "I would tell the comedians to write down their material, say what date they wrote it on and stick it on their computer so they had some evidence," said Ms Harris, who is now a partner at JMW Solicitors. "Then they have a script of some kind, and if there's a bit of ad-libbing then that's fine, because the test for copyright is if it's substantially the same."
When is a joke not a joke? When it gets you into serious trouble
Stewart Lee v Jack Whitehall
In September, Lee posted a clip of Whitehall, tipped to be the next Russell Brand, on part of his website called "Plagiarists' Corner". Whitehall appeared to have copied a joke in which Lee discussed walking on the Moon, and how dull life would feel afterwards. A review of Whitehall's gig accused him of retelling the gag "verbatim". However, the pair seem to have made up, as the joke has now disappeared from Whitehall's set, and Plagiarists' Corner has gone.
Lee Hurst v an audience member
In September 2008, Hurst smashed an audience member's mobile phone because he thought his routine was being filmed. Hurst was fined £60 and ordered to pay compensation and costs after admitting criminal damage. During his case, he said: "TV programmes have writers writing for the performers and they go around to gigs and take material and sell it to the BBC and ITV and that material is gone. You are then accused of stealing your own material."
Jimmy Carr v Jim Davidson
Carr took exception when Davidson repeated a joke Carr had performed during a Royal Variety Performance in 2002 on his BBC One show 18 months later. It ran: "Someone came up to me last week and complained about a joke, quite a big-boned girl. She said: 'I think you're fattist'. I said: 'No, I think you're fattest'."
Register for free to continue reading
Registration is a free and easy way to support our truly independent journalism
By registering, you will also enjoy limited access to Premium articles, exclusive newsletters, commenting, and virtual events with our leading journalists
Already have an account? sign in
Join our new commenting forum
Join thought-provoking conversations, follow other Independent readers and see their replies