Russell Brand hits back at Robert Webb: 'I'm not in favour of death camps'
Russell Brand has attacked his fellow comedian's privileged Oxbridge roots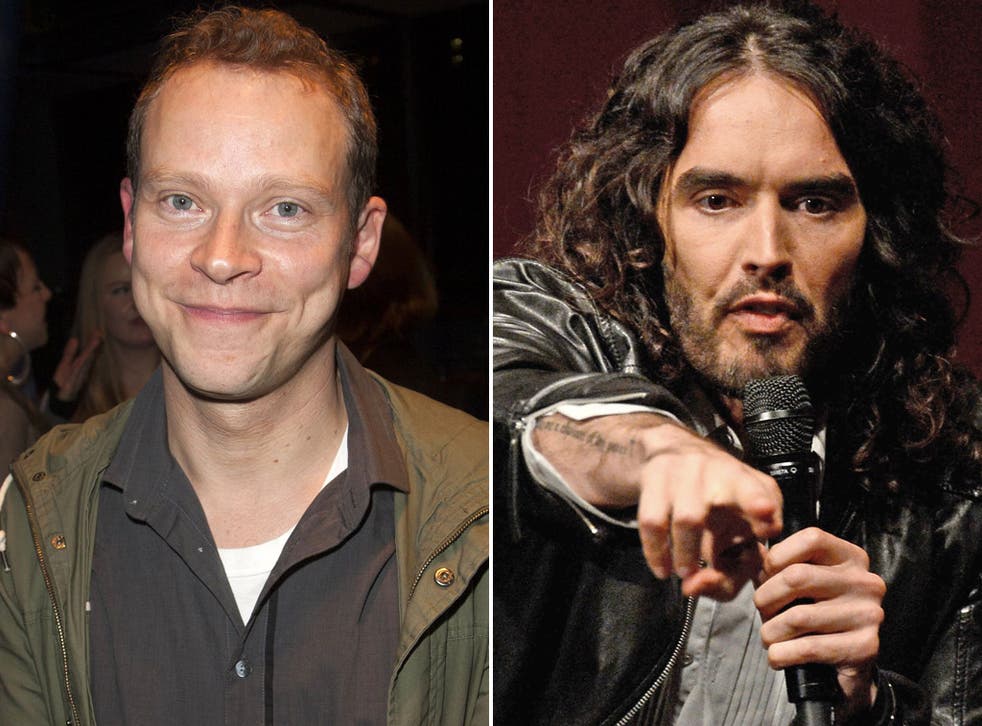 Russell Brand has hit back at Robert Webb, claiming the comedian's Oxbridge education makes it harder for him to understand the need for a "political revolution".
Brand defended his stance after Webb attacked him in an open letter to the New Statesman, in which the Peep Show actor said Brand should "read some f***ing Orwell".
Webb responded in an open letter after Brand's appearance on Newsnight, and lead editorial in the New Statesman, in which he claimed citizens should boycott "current political paradigms" by not voting.
Brand has now hit back at Webb's letter, in which he asks Brand to appreciate the hard-won liberties Britain has worked towards, by singling out the comedian's privileged education.
"I don't claim to be a politician, I didn't have an education like Robert Webb had. But there are people from Leicester in Guantánamo Bay," he said at an event organised by the Huffington Post last night.
"If you went to Oxbridge, if you went to a private school, no one is coming for your kids. They're not coming for you if you're from Oxbridge. That's my open letter to Robert. I hope it doesn't go to the other one by mistake - David Mitchell - who I really like."
Brand also responded to Webb's expressed concern that "total revolution" could lead to "death camps, gulags, repression and murder".
He said: "Why didn't he just write me a normal letter? He don't know where I live, I suppose. And no, no death camps. Just for the record, in case anyone else from Peep Show is worried, I'm definitely against death camps – just in case the bloke who plays Super Hans thinks I'm a Nazi."
Brand also reinforced his determination not to involve himself with "irrelevant" mainstream political leaders. "I am not going to turn up and vote like an obedient little prisoner", he said.
"Focus on new ideas, which are not going to come from them. They don't want you to talk about fracking, they want you to talk about twerking. Let's not focus our energy on people faffing around in the old system."
Register for free to continue reading
Registration is a free and easy way to support our truly independent journalism
By registering, you will also enjoy limited access to Premium articles, exclusive newsletters, commenting, and virtual events with our leading journalists
Already have an account? sign in
Register for free to continue reading
Registration is a free and easy way to support our truly independent journalism
By registering, you will also enjoy limited access to Premium articles, exclusive newsletters, commenting, and virtual events with our leading journalists
Already have an account? sign in
Join our new commenting forum
Join thought-provoking conversations, follow other Independent readers and see their replies