Seinfeld is laughing all the way to the bank: TV show generates $3.1bn in repeat fees since final episode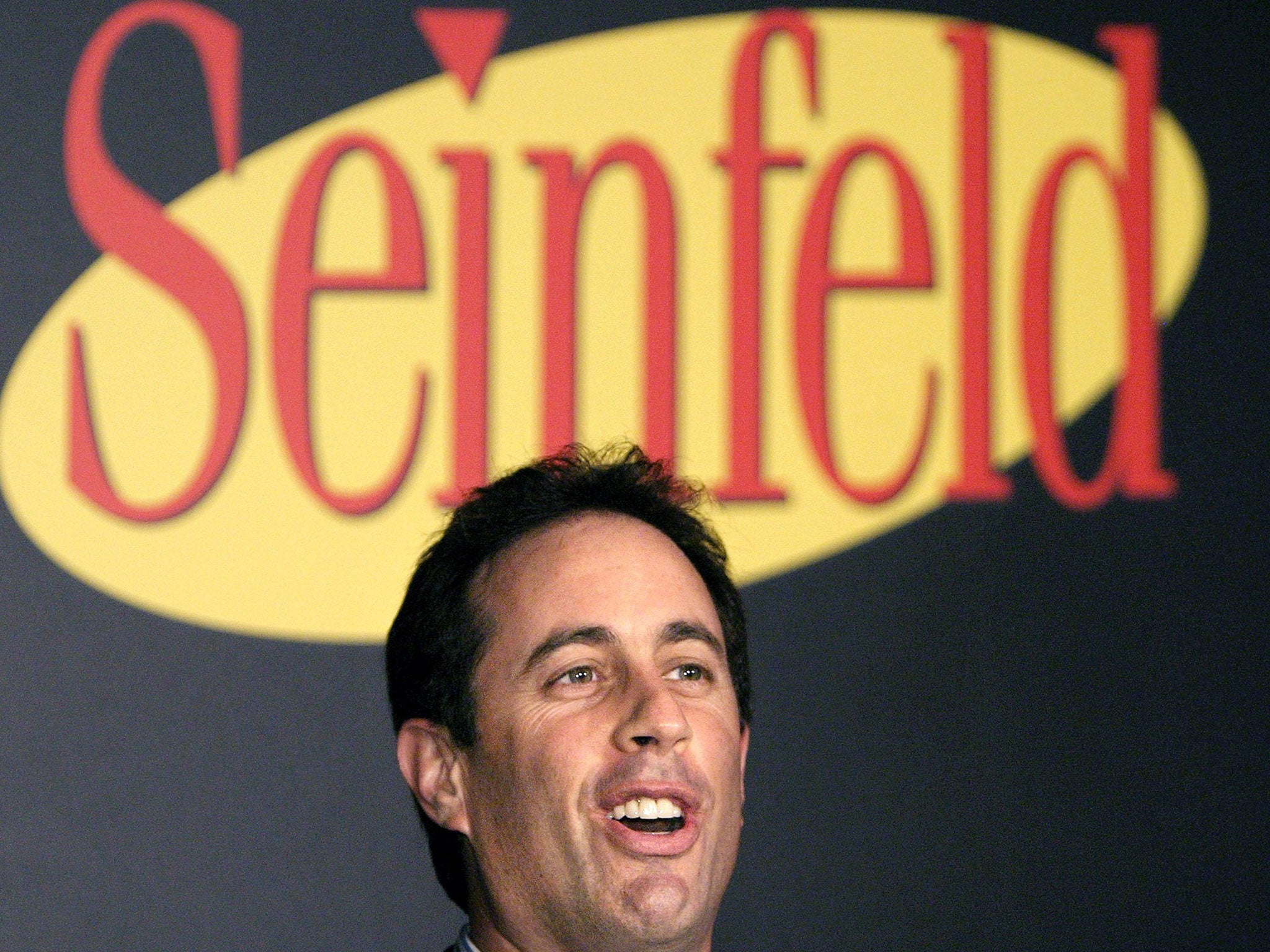 Ending Seinfeld at its peak has proved the most lucrative decision comic Jerry Seinfeld ever made.
The sitcom has generated $3.1billion (£2.05 billion) in repeat fees since the final episode was screened 15 years ago.
The comedy "about nothing" was a huge hit for the NBC network, running for nine years from 1989.
Since then the 180 episodes have continued to generate huge revenues through syndication deals for repeat showings on local US television channels.
Negotiations for a fifth round of syndication deals have now pushed total earnings through the $3 billion barrier, earning co-creators Jerry Seinfeld and Larry David up to $400 million (£265 million) each, according to industry estimates.
The duo enjoy profit-sharing deals with Warner Brothers, which owns the rights to the show.
Co-stars Jason Alexander, Michael Richards and Julia Louis-Dreyfus missed out on syndication rights. But they do earn a portion of the revenues from sales of Seinfeld DVDs, a demand they held out for in contract negotiations for the series' ninth and final season.
Seinfeld's continuing syndication popularity has made its creators reluctant to sell episodes direct for download from Apple's iTunes.
Each half-hour episode has earned more than $17 million so far. The figure would be higher with the addition of income from DVDs, international sales and commercial airlines in-flight entertainment, where episodes have become a fixture.
Syndicated episodes aren't always screened exactly as viewers might remember them. The US cable station TBS cropped the frame, cut out lines of dialogue and re-edited scenes of Jerry Seinfeld's nightclub stand-up routine when it showed episodes in HD.
Seinfeld, which was initially turned down by Fox and took time to build an audience, has outperformed some major media brands.
Electronic Arts, the video games company, has earned a total of $2bn (£1.3 bn) in net income over the same 15-year period.
Jerry Seinfeld turned down a $5 million an episode offer to continue the show, which topped the ratings in its final season. The finale, broadcast in May 1998, was watched by 76 million US viewers.
The Simpsons, which also premiered in 1989 and has now broadcast more than 500 episodes, is tipped to become the most lucrative syndicated television series ever when it finally ceases production.
Join our commenting forum
Join thought-provoking conversations, follow other Independent readers and see their replies