Stewart Lee is not amused at monopoly control of TV comedy
Comedian attacks production companies behind popular shows for simply employing their own clients
Oliver Duggan
Friday 01 February 2013 23:17 Comments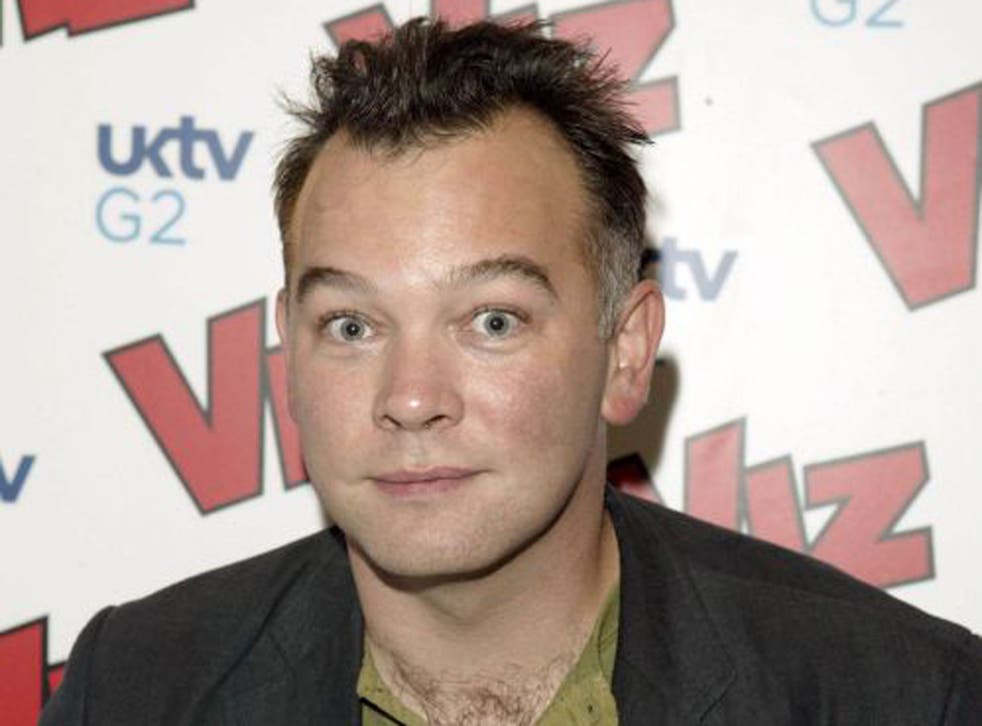 Stewart Lee has accused the makers of Britain's most popular comedy shows of featuring a "tiny coterie" of acts who are also their clients.
The 44-year-old comedian told The Independent that panel shows such as 8 Out Of 10 Cats and stand-up show cases like Live At The Apollo are created by production companies that use another wing of their business to cultivate talent who can be given high-profile slots, allowing executives to pocket a commission on their own payments.
"All of those shows are peppered to a disproportionate extent with clients of the management company owned by the production company," he said. "You have a ridiculous situation where a client of the management company is interviewing another client of a management company on a programme made by the production company owned by the management company. Basically, advertising money and licence-payer money is being spent to increase the marketplace value of a tiny coterie of people."
The biggest management agencies, Avalon and Off The Kerb, represent a raft of the country's most recognisable comedians – from Michael McIntyre to Dara O'Briain – and each have separate production companies that create comedy television. Russell Kane's Live at The Electric, which was produced by Avalon for Channel 4 last year, was made up of 60 per cent Avalon-represented acts. Both companies declined to comment. The circular nature of the process allows a closeted group of comedians to be retained as the biggest acts, Lee suggested.
"Television is run by a certain type of middle class person who has a kind of contempt for their audience," he continued. "They might like particular things, but they think the audience won't. They expect the very worst from people and so give it to them."
Expanding on the subject, he added: "After 'Sachsgate' there was a BBC directive about all this, but it has been forgotten and ignored. The lack of diversity in approach and opinion in stand-up on TV is because the gateway is controlled by two or three monopolies, who even produce their own 'alternative' or 'new talent' shows like Stand Up For The Week, giving the illusion of fulfilling a broadcaster's 'alternative' brief."
Since he started as a stand-up in the 1980s, Lee has become a mainstay of comedy's counter-culture and is no stranger to controversy. But he says his jokes are often unfairly stripped of context to fabricate "feuds" with TV stars, such as Richard Hammond and Michael McIntyre.
The stand-up comic, who will begin filming series three of Comedy Vehicle in December, will attempt to redress the balance with a new show that premieres on Comedy Central next week. The Alternative Comedy Experience, which has been curated by Lee, will feature a raft of new talent, including Josie Long, Paul Foot and Isy Suttie.
Suttie, who is best known as Dobby in Peep Show, said of the opportunity: "I feel quite honoured that I'm considered part of that group. I think you can tell when people want to be on telly for the wrong reasons and want to fast track their careers, now that stand-up has become more commercial."
Lee has been portrayed as an outspoken critic of household-name comedians, but he says the grudge has been overplayed. In fact, he has a lot of respect for the abilities of the "Russell" comics – the affectionate name he imagines his nan would give to the trio of Brand, Howard and Kane. Panel comedians are simply "victims" of a corrupting system, he says.
"And what do you get from one those mainstream shows? You get three guys talking about similar things, normally, but doing it well, and then you get a woman one, if you're lucky, who's required to fit one of three types of female stand-up, which is either a 'harridan' – I'm not saying they're harridans – a 'slut' – that's in inverted commas – or some kind of 'frump'.
"It struck me that when you have a line up of people in the big stand-up shows now they're all in these kind of suits, they look like a team of advertising executives or some kind of lawyers on a golfing weekend. They look like business-like professionals come to do a job of work."
For Lee, the messy essence of the art of stand-up is being lost in the hunt for ratings and approval. "Loads of people keep saying they're stand up comedians and they're not. I see it all the time. They're TV presenters or something, or they're comedy actresses, and they use this label. It should be policed, like real ale."
Register for free to continue reading
Registration is a free and easy way to support our truly independent journalism
By registering, you will also enjoy limited access to Premium articles, exclusive newsletters, commenting, and virtual events with our leading journalists
Already have an account? sign in
Join our new commenting forum
Join thought-provoking conversations, follow other Independent readers and see their replies