The Office on tour: Ricky Gervais confirms David Brent tour dates
Cringe-inducing middle manager will play two shows at London's Bloomsbury Theatre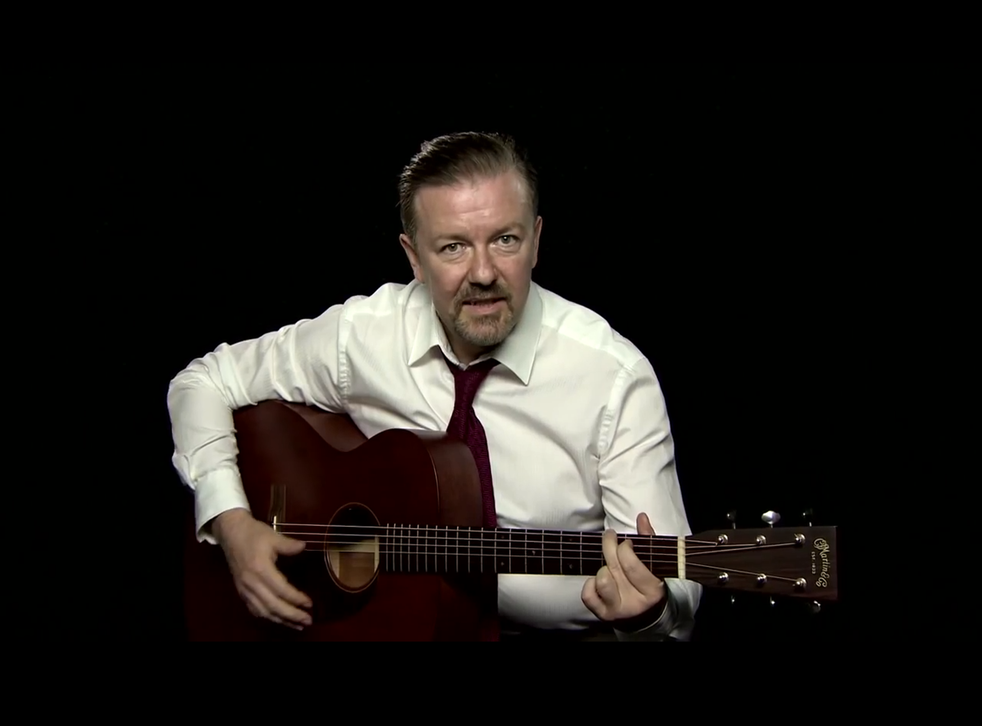 Ricky Gervais will be playing gigs next month as David Brent, his cringe-inducing character from BBC comedy, The Office.
The comedian revealed that he will be joined by his fictional band Foregone Conclusion (once supported by a little-known Scottish act named 'Texas') for two shows at London's Bloomsbury Theatre next month over Brent's Twitter account.
He tweeted on Sunday afternoon: "Foregone Conclusion will be playing London's Bloomsbury Theatre on the 14th & 23rd of October. Tickets go on sale Tuesday at 10am. Good luck."
He's like to play such 'hits' including 'Free Love Freeway', 'Spaceman Came Down' and 'Slough'.
Register for free to continue reading
Registration is a free and easy way to support our truly independent journalism
By registering, you will also enjoy limited access to Premium articles, exclusive newsletters, commenting, and virtual events with our leading journalists
Already have an account? sign in
Register for free to continue reading
Registration is a free and easy way to support our truly independent journalism
By registering, you will also enjoy limited access to Premium articles, exclusive newsletters, commenting, and virtual events with our leading journalists
Already have an account? sign in
Join our new commenting forum
Join thought-provoking conversations, follow other Independent readers and see their replies