Comedy review: Parks and Recreation star Aziz Ansari's Buried Alive set is good, but not great
Hammersmith Apollo, London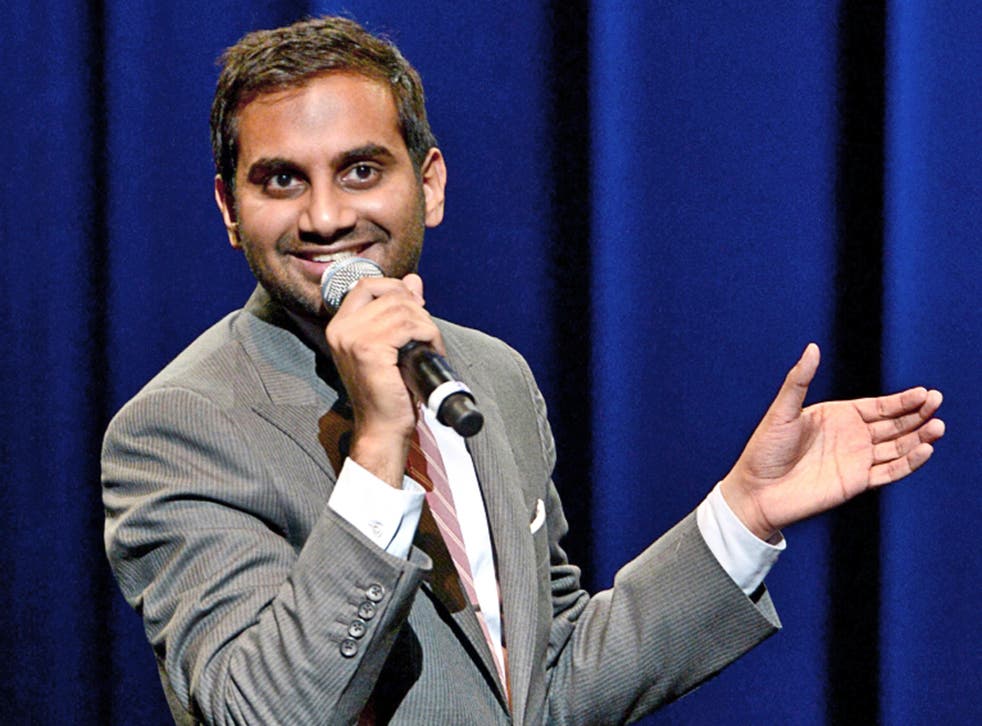 Sharp suit, sharp mind; American comedian Aziz Ansari has it all. Almost.
The star of Parks and Recreation owns the Hammersmith stage tonight, a space bathed in blue and green light, beyond which a sea of 3,500 faces bob in accord with his energetic shtick.
Strutting around with the confidence and appearance of a Rat Pack member (complete with handkerchief in his breast pocket) the lithe performer has pace down to metronomic precision.
His ringleader credentials are set out early when he undermines the numerous warnings to refrain from taking photos of the gig. He directs a one-time photo op, but rejoinders: "they will be piece of shit photos...you will look at them weeks later and think 'when did I go and see Usher?'"
With the housekeeping dispatched, Ansari's tucks in to his theme - his horror that his friends are starting to get married and have kids. From the vantage points a a free man he journeys through these 'norms' via dating, and some other more surprising detours too.
At 30, Ansari is not yet ready to commit - to anything - but has a world view that has matured beyond those young folk who are still too buzzed that "all music is free right now!" to venture an opinion on current affairs.
The comic's social conscience nuances a number of his routines including pitching MTV reality shows, 16 and Pregnant and My Super Sweet 16 against each other. "That's not the car I wanted!" he screeches, aping he protagonists of the latter. "They just moved into a car!", he then shouts, referring to a likely hardship experienced by participants of the former. The contrast and the build here magnify the excitable nature of Ansari, one characterised by a caffeinated incredulity, peppered with the occasional street colloquialism.
Some of his juxtapositions don't feel as complete. The narrative of a couple's first kid-free night out in ages is run alongside the account of a threesome, with each phrase applied to both the same, but with a different connotation. It lacks a real sense of climax as does his later analysis of why men send photos of heir genitals to women, a sequence that was on the wane soon after it began.
His rhythm was inevitably going to get him, and it would be easy to forgive him the dips because the highs are sometimes delicious (his off-piste routine on ghosts and why they might mess with your household appliances being a case in point). The doubt only remains because while this is good, you know it could be great.
Register for free to continue reading
Registration is a free and easy way to support our truly independent journalism
By registering, you will also enjoy limited access to Premium articles, exclusive newsletters, commenting, and virtual events with our leading journalists
Already have an account? sign in
Register for free to continue reading
Registration is a free and easy way to support our truly independent journalism
By registering, you will also enjoy limited access to Premium articles, exclusive newsletters, commenting, and virtual events with our leading journalists
Already have an account? sign in
Join our new commenting forum
Join thought-provoking conversations, follow other Independent readers and see their replies