Edinburgh 2013: Red Bastard - The so-called Marmite of comedy actually tastes quite mild
Julian Hall
Monday 19 August 2013 10:58 Comments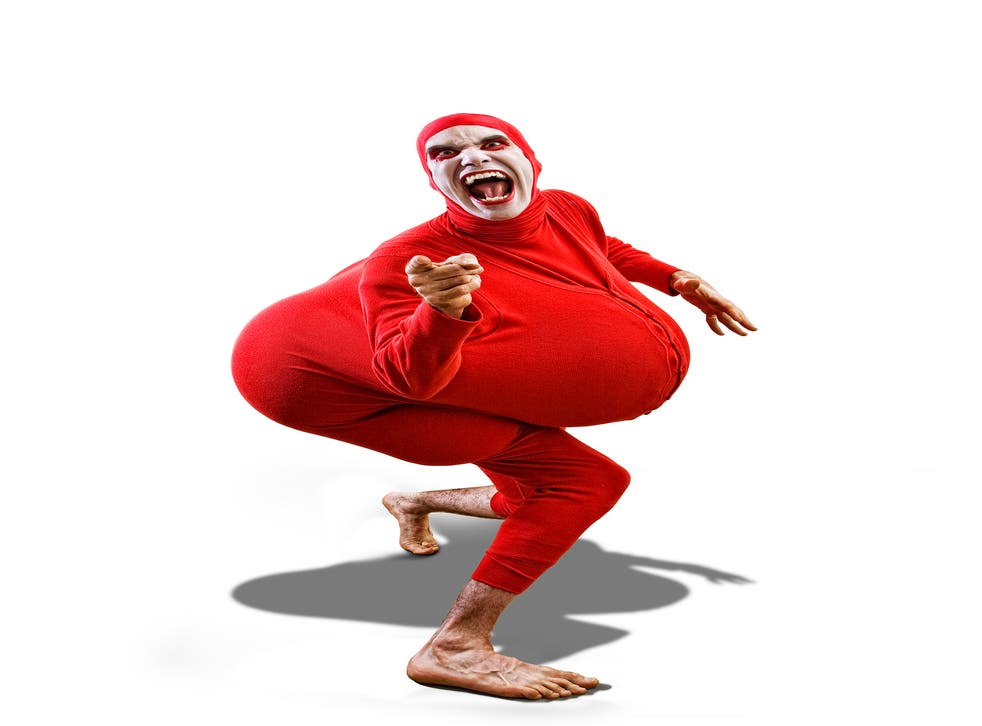 For a buzz show deemed to be Marmite, I'm surprised to feel almost ambivalent about Red Bastard, the provocative creation of the American clown Eric Davis.
Curvaceous, flirtatious, salacious and looking like Munch's figure in The Scream had he worn red and swallowed some balloons and a space hopper (both of which he smuggles under his lycra outfit), Mr Bastard is our impish drama tutor for "the theatre of life". His aim: to free the inhibitions of his audience by keeping them on the edge of their seats hoping not to be picked on.
To get us in the mood for mandatory carpe diem, he manipulates us to "be big" by leaping about and stamping our feet. He demands of us a deeper answer to the question "who are you?". And all the while the threat of mild molestation hangs over us.
It is frisky rather than gratuitous, though some audience members in previous shows have walked out - perhaps beating him to the punch, as he has been known to ask people to leave who are not on his wavelength.
The extended drama game leads onto a self-help/coercive wish-fulfilment section, which relies even more on the audience being game. Davis succeeds in prodding one audience member to bold action, bearing out his claim that we are "85% responsible" for the show working. Overall, a triumph for spectacle over content.
Until 26 August, 0131 623 3030
Register for free to continue reading
Registration is a free and easy way to support our truly independent journalism
By registering, you will also enjoy limited access to Premium articles, exclusive newsletters, commenting, and virtual events with our leading journalists
Already have an account? sign in
Join our new commenting forum
Join thought-provoking conversations, follow other Independent readers and see their replies