Jessie Cave: Bookworm, Underbelly, Edinburgh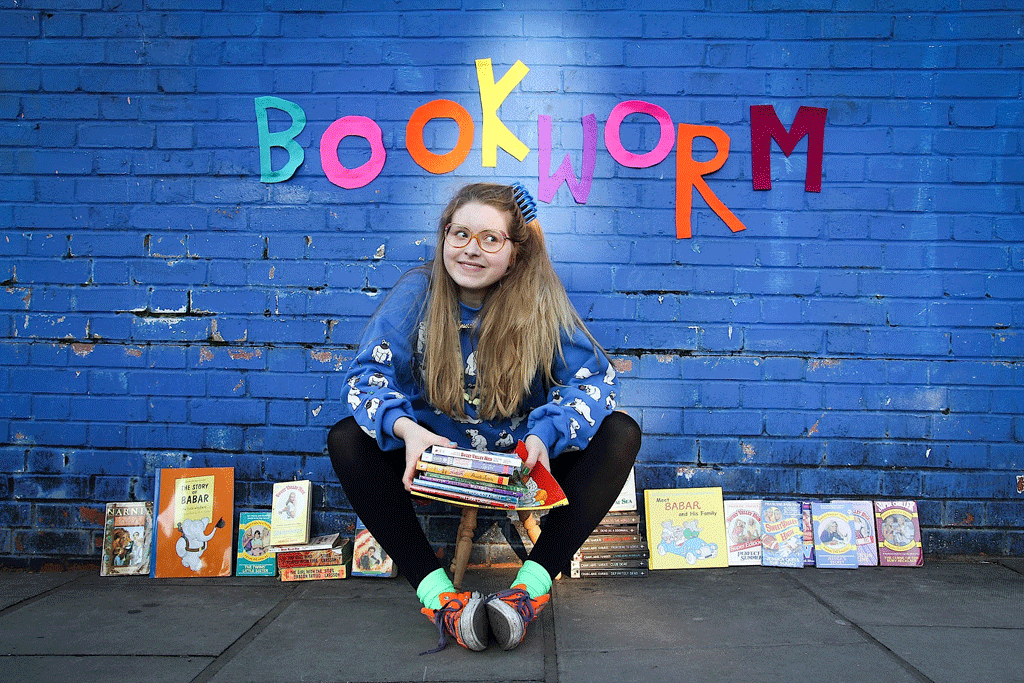 Jessie Cave would be the first to admit that she is one of life's more precocious characters. A former tennis champion who used to play with the Murrays, her career was cut short by injury when she was 15. Her next move was into acting, most famously playing Lavender Brown in the Harry Potter films. Now 25, she has turned to comedy and has already worked with Simon Amstell on Grandma's House.
Bookworm is her Fringe debut - a charming hour of character comedy and loving literary silliness inspired, apparently, by the obsessive Potter fans she encountered in her last job.
Dressed in a baggy Aslan t-shirt and oversized glasses, Cave plays the bossy leader of a book club, whose enthusiasm encompasses everything from Babar to Andre Agassi's autobiography. With a little help from her baby sister, Bebe (whose silent, put-upon performance almost steals the show), she takes us through her favourites with an array of homemade props and, in one lovely sequence, some shadow puppetry.
If it all sounds a little cutesy, Cave's thinly concealed neurosis and a subplot about an ex-boyfriend give a little edge.
Not one for whimsy-haters, then, but if you've ever wondered why Miss Trunchbull is so angry or wanted to go on a tour of "all the places Lisbeth Salander ever sat", then enrol without delay.
To 26 August (0844 545 8252)
Register for free to continue reading
Registration is a free and easy way to support our truly independent journalism
By registering, you will also enjoy limited access to Premium articles, exclusive newsletters, commenting, and virtual events with our leading journalists
Already have an account? sign in
Register for free to continue reading
Registration is a free and easy way to support our truly independent journalism
By registering, you will also enjoy limited access to Premium articles, exclusive newsletters, commenting, and virtual events with our leading journalists
Already have an account? sign in
Join our new commenting forum
Join thought-provoking conversations, follow other Independent readers and see their replies