Kingston upon Hull: Culture can be a catalyst for real change in any city
Hull ranks as the third most deprived local authority in Britain and tops the lists of deprivation for education, skills and training. Just a month into its tenure, David Barnett asks what can culture do for the city and can the benefits be made to last?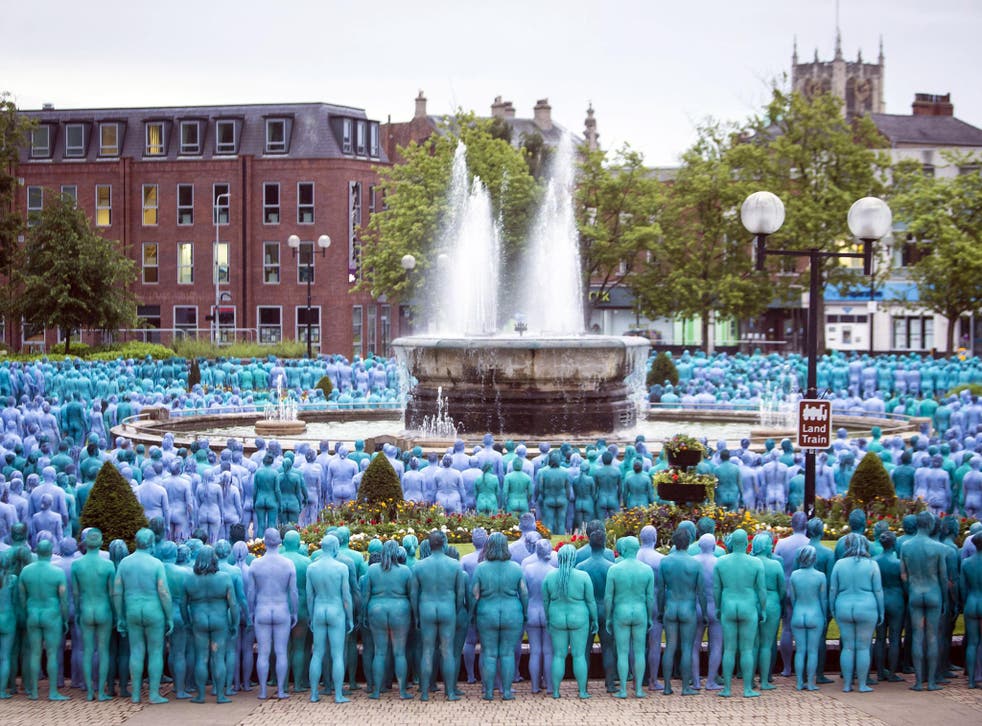 On New Year's Day, a firework display heralded the beginning of Hull's tenure as the Britain's City of Culture. Multimedia stories from the city's maritime and industrial heritage were projected on local buildings in front of a crowd of thousands.
Bafta-nominated filmmaker Sean McAllister, creative director for the event, told the gathering: "We're finally going to share our secret. If you're from Hull, we always knew we had culture, it's just that the world didn't know, so the secret's out."
Over in the Hull City Museum they like a bit of culture and they know Hull's had it for a long time; exhibits go back to the Paleolithic era. There's also a recreation of a Roman bath house, featuring mosaics discovered in the 1940s in the Roman settlement of Petuaria, modern-day Brough in East Yorkshire.
But never mind the Romans… what, the people of Hull might be asking, in true Monty Python's Life of Brian style, has culture ever done for us?
It might seem like Kingston upon Hull, to give it its Sunday name, should have other things on its mind apart from culture. It regularly tops the deprivation rankings for the UK's 326 local authorities – according to the Kingston upon Hull Data Observatory's latest figures, Hull ranks as the third most deprived local authority generally, and tops the lists of deprivation for education, skills and training.
Add to that the fact that there are more than 16,000 children under the age of 16 classed as living in poverty – 31 per cent of the population compared to 20 per cent nationally – employment rates significantly below the national average, and low earnings. And so it goes on. Perhaps a typical, post-industrial Northern city. Its traditional industries of whaling and sea-fishing have declined, as elsewhere; Hull still remains a large port, though, and there has been a successful drive to attract chemical and health companies to the area.
So you might think Hull should be focusing on things other than culture. But you'd be wrong.
"There might well be degrees of scepticism about what culture can mean to a place like Hull," says Robert Palmer, the director of the team that won and managed Glasgow's successful bid to be named European City of Culture (as it was then known) in 1990. "But being designated a capital of culture can bring long-term effects in terms of the legacy it can offer."
When Glasgow's year of culture ended, Palmer stayed on with the local council to deliver an ongoing programme, and was then head-hunted to manage culture-based activities for the European Commission in Brussels. He is now based in Edinburgh where he offers consultancy on a local, national and global basis to organisations involved in cultural activities. He is, as you might expect with a CV like that, evangelical about what culture can mean to a city.
Hull's year as UK City Of Culture blasts off with fireworks display
But what do we actually mean by "culture". Classical music? Opera? Social problems portrayed through the medium of modern dance? The sort of stuff to exactly turn off some unemployed former sea-fisherman on the East Yorkshire coast, 200 miles and a world away from Covent Garden?
"We employ a very broad definition of culture," says Palmer. "It's not just what people might think of as 'fine culture'. It's not just opera. That's a preconception that needs to be got around to engage the whole population, some of whom, quite rightly, say: 'that sort of culture isn't for me'."
Which is why Hull's City of Culture website lists events for the coming year that range from acrobatics to walking tours, by way of cabaret, jazz, literature, parkour and, yes, opera. Which is all very nice, but is it just a distraction from the problems facing Hull?
"There are tangible economic benefits," says Palmer. "We've seen it before in all cities that get a culture status, it's well documented. Visitor numbers, job creation, the social impact through participation from social groups who are not normally involved in culture. The benefits are incontestable."
Culture news in pictures

Show all 33
There's also the case of image, something with which Hull might have had a problem to those outside its environs. "In the case of Hull this is very significant in terms of the perception of the city. We've already seen a change in the way national media perceives Hull since the launch of the City of Culture."
Hull is the second city to be designated UK City of Culture. The European Capital of Culture has been running since 1985, and Britain's future involvement in that, post-Brexit, is unclear. The last UK city to be given the accolade was Liverpool in 2008, and after the success of that, Labour's then-Culture Secretary Andy Burnham instituted the UK City of Culture programme, to be awarded every four years for a period of 12 months. The first was Derry in Northern Ireland, in 2013 (given the appellation Derry-Londonderry).
Like Hull, Liverpool might have had something of an image problem pre-Capital of Culture, at least to those living in points south. As head of Liverpool Council's culture department, Claire McColgan was responsible for heading up the city's year of culture, and says the ripples are not only still being felt today, but are still widening.
"If you speak to people in Liverpool today they'll say it is a completely different city compared with ten years ago," she says. "People still talk about the big events we had in 2008. And what we found was that although you start off with some naysayers who don't get what culture can have to do with them, by the end of it, if you've done it right, you win them over.
"It's about democratising the arts, taking culture away from the idea that it's about elitism, and showing that there's something for everyone. It's also about encouraging, for places like Liverpool and Hull, a local sense of pride. For the first time in many years in 2008 Liverpool started to get positive media coverage, and that has a huge effect on people living here. There's a renewed confidence in the city that we still feel today."
What both Claire McColgan and Robert Palmer agree on is that whether European Capital of Culture or UK City of Culture, the hard work doesn't stop after a year of high-profile events.
Palmer says, "Being City of Culture in itself can't magically cure the ills of Hull. But what it can do is give a city hope. It can contribute to a sense of empowerment. Culture itself provides the triggers that can have huge impact and consequences, and there are already signs in Hull that this is happening.
"If capitalised on, being City of Culture can attract significant funding and investment long after the year is over, and that in turn will create an atmosphere both within and outside of Hull that this is a place worth going to, worth investing in.
"In 10 years' time, no one will care how much money was spent on the year of culture, but they will care about what is still happening as a result, and it is up to the local authority to carry that legacy forward and start thinking right now about how they can maximise the benefits for years to come, and ensure that the enthusiasm they've got now doesn't fade."
McColgan says, "We never saw the end of the year as the final point. It was always the start of the journey. It's great having all these events and the feelgood factor, but it's what you do with it afterwards that's important, how you keep alive the spirit of entrepreneurship, of risk-taking, that develops during the year. Hull's legacy will rest on how well it can bottle that feeling and take it forward.
"It's nine years since we were European Capital of Culture, and we've gone from Liverpool being a place that young people wanted to leave at the earliest opportunity to a generation that's grown up with culture and see Liverpool as the place they want to stay in, and live in. I think Hull, if it does everything right, will end up exactly the same."
So the question in Hull is perhaps not "what's culture ever done for us?", but more like, "what will culture do for us?" As Sean McAllister said on the first day of Hull's City of Culture year, the secret's out. Now the hard work begins.
Register for free to continue reading
Registration is a free and easy way to support our truly independent journalism
By registering, you will also enjoy limited access to Premium articles, exclusive newsletters, commenting, and virtual events with our leading journalists
Already have an account? sign in
Register for free to continue reading
Registration is a free and easy way to support our truly independent journalism
By registering, you will also enjoy limited access to Premium articles, exclusive newsletters, commenting, and virtual events with our leading journalists
Already have an account? sign in
Join our new commenting forum
Join thought-provoking conversations, follow other Independent readers and see their replies