The Independent's journalism is supported by our readers. When you purchase through links on our site, we may earn commission.
Helen Mirren: 'Men exposed themselves to me once a week'
The actor claims she was 'too old' to be a victim of harassment in Hollywood
Jacob Stolworthy
Friday 19 January 2018 15:19 Comments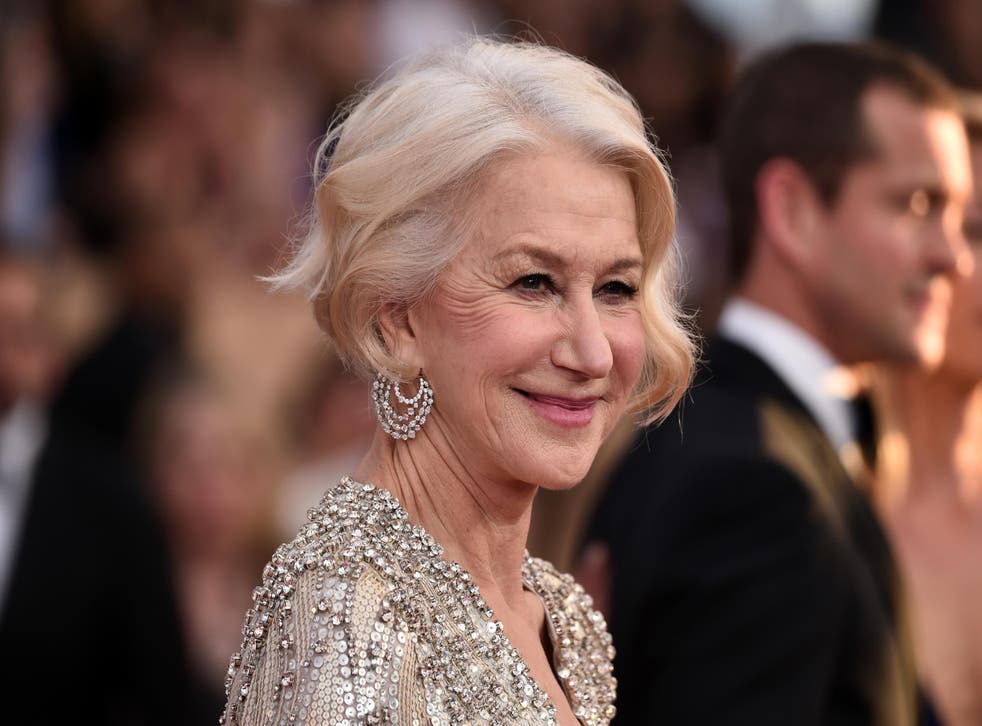 Helen Mirren has claimed she had to "often" deal with men flashing her as a young actor
The British star, 72, made the shocking statement in an interview with NBC's Sunday Today in which she addressed the numerous allegations of sexual harassment and assault in Hollywood.
Mirren revealed that she herself had not had such experiences in Hollywood deeming herself "too old" to have been the focus of such intentions, however she did state she had to put up with advances as a young woman in England.
"I came to Hollywood in my 30s," she said. "I was too old - it doesn't happen to you unless you're really young. [But] when I was between 16 and 23-24, men would expose themselves to me often. I would say about once a week."
She elaborated: "On the subway, on the tube, on the bus, walking down a road. And it's like, urgh. Weird, because it's not like you're going to go, 'Oh my God, that's the most gorgeous thing I've ever seen'. It's the opposite. It's horror."
Mirren recently scored a Golden Globe nomination for her role in new film The Leisure Seeker in which she stars alongside Donald Sutherland. It'll be release din the UK on 4 May.
The full interview will air on NBC this weekend (21 January).
Follow Independent Culture on Facebook
Register for free to continue reading
Registration is a free and easy way to support our truly independent journalism
By registering, you will also enjoy limited access to Premium articles, exclusive newsletters, commenting, and virtual events with our leading journalists
Already have an account? sign in
Register for free to continue reading
Registration is a free and easy way to support our truly independent journalism
By registering, you will also enjoy limited access to Premium articles, exclusive newsletters, commenting, and virtual events with our leading journalists
Already have an account? sign in
Join our new commenting forum
Join thought-provoking conversations, follow other Independent readers and see their replies