'Dear White People' scores rare 100% rating on Rotten Tomatoes
It is the only show with a majority minority cast to achieve such a perfect score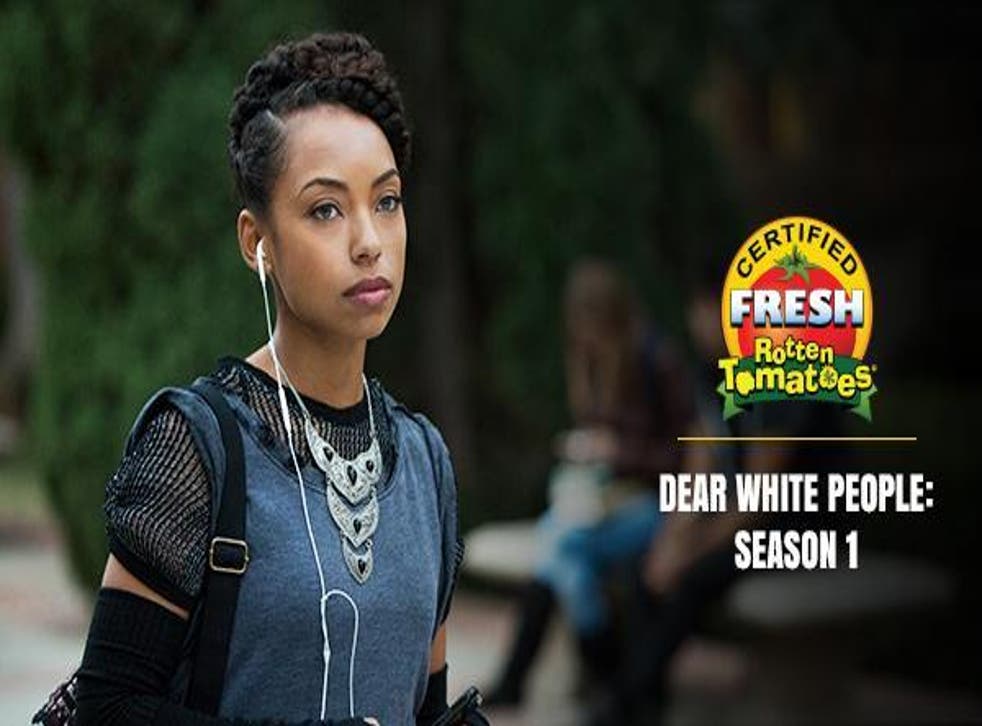 The Netflix series Dear White People has received a rare 100 per cent rating on film review website Rotten Tomatoes.
The Rotten Tomatoes Twitter account announced the news with a post deeming it "certified fresh". Only two other TV shows have achieved this so far this year.
What's more, it is the only show with a majority minority cast to achieve such a rating.
The 10-episode series only appeared on the site 28 April.
Dear White People, based on the 2014 film of the same name, explores racism at fictional, Ivy League, predominantly white Winchester University.
A trailer was released in February of this year to a slew of critics proclaiming it was "anti-white" and asking Twitter users to stop using the streaming service, using the hashtag #BoycottNetflix.
Justin Simien, the film's director and creator of the show, addressed the mainly white critics on Twitter. "Equality feels like oppression to the privileged and thus three benign words send them into a fight for their very existence," he wrote.
Clearly, viewers did not listen to the critics who were offended by the show's take on race and politics.
Mr Simien told HuffPost that the backlash may have actually helped to hype the show and contribute to its popularity and good reviews.
The main character Samantha Brown, played by actress Logan Browning, regularly confronts the university community to show them instances of racism.
At least three actors reprise their roles from the film.
The first few episodes are centred around a group of white students throwing a blackface-themed party and the backlash faced by black students who confronted them.
The rare perfect rating comes just after the 2016 film Get Out, a horror film that involves confronting racism and an interracial couple, achieved the same 100 per cent "certified fresh" seal from the site.
Register for free to continue reading
Registration is a free and easy way to support our truly independent journalism
By registering, you will also enjoy limited access to Premium articles, exclusive newsletters, commenting, and virtual events with our leading journalists
Already have an account? sign in
Register for free to continue reading
Registration is a free and easy way to support our truly independent journalism
By registering, you will also enjoy limited access to Premium articles, exclusive newsletters, commenting, and virtual events with our leading journalists
Already have an account? sign in
Join our new commenting forum
Join thought-provoking conversations, follow other Independent readers and see their replies