Ed Sheeran says new album is inspired by Bruce Springsteen - his new favourite artist
The Jersey rock icon seems to have made a big impact on Sheeran
Ilana Kaplan
New York
Tuesday 12 December 2017 16:31 Comments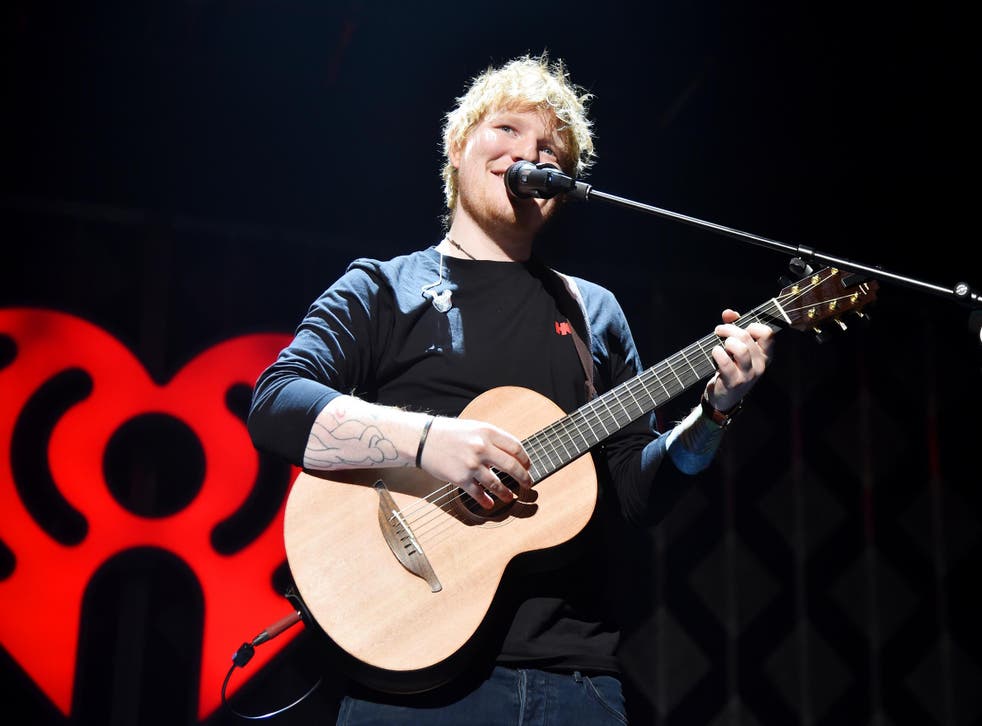 Ed Sheeran might not have gotten any Grammy nominations this year, but it doesn't seem to be affecting him too much.
It looks like Sheeran is opting for creative growth over album sales with his next body of work.
According to the pop troubadour, he's planning for his "lowest-selling, but most loved" one yet.
In an interview with The Times he revealed that the project will be "lo-fi" and Bruce Springsteen-inspired.
After listening to Springsteen's "Nebraska" with Game Of Thrones' Kit Harrington, Sheeran found himself drawn to The Boss' classic sound.
"I only heard Springsteen recently. I was with Kit (Harington) from Game Of Thrones," he said. "We had a night out in New York, got back to his hotel to drink more, and he played 'Atlantic City'."
It's quite a turn from the mainstream appeal of his third album '÷' and his recent collaboration with Beyoncé on chart-topping single "Perfect."
While Sheeran's concept is in its early stages, it sounds like it could very well parallel John Mayer's retreat to Montana in Paradise Valley.
It will of course be a minute until the world sees Sheeran's next work, but perhaps he'll land a few Springsteen fans in his lap with it.
Register for free to continue reading
Registration is a free and easy way to support our truly independent journalism
By registering, you will also enjoy limited access to Premium articles, exclusive newsletters, commenting, and virtual events with our leading journalists
Already have an account? sign in
Join our new commenting forum
Join thought-provoking conversations, follow other Independent readers and see their replies