Am I Dead Yet? Edinburgh Fringe review: Focusing on death with steely-eyed focus
This isn't a forensic 'everything you ever wanted to know about death' presentation, but the ring of scientific accuracy is there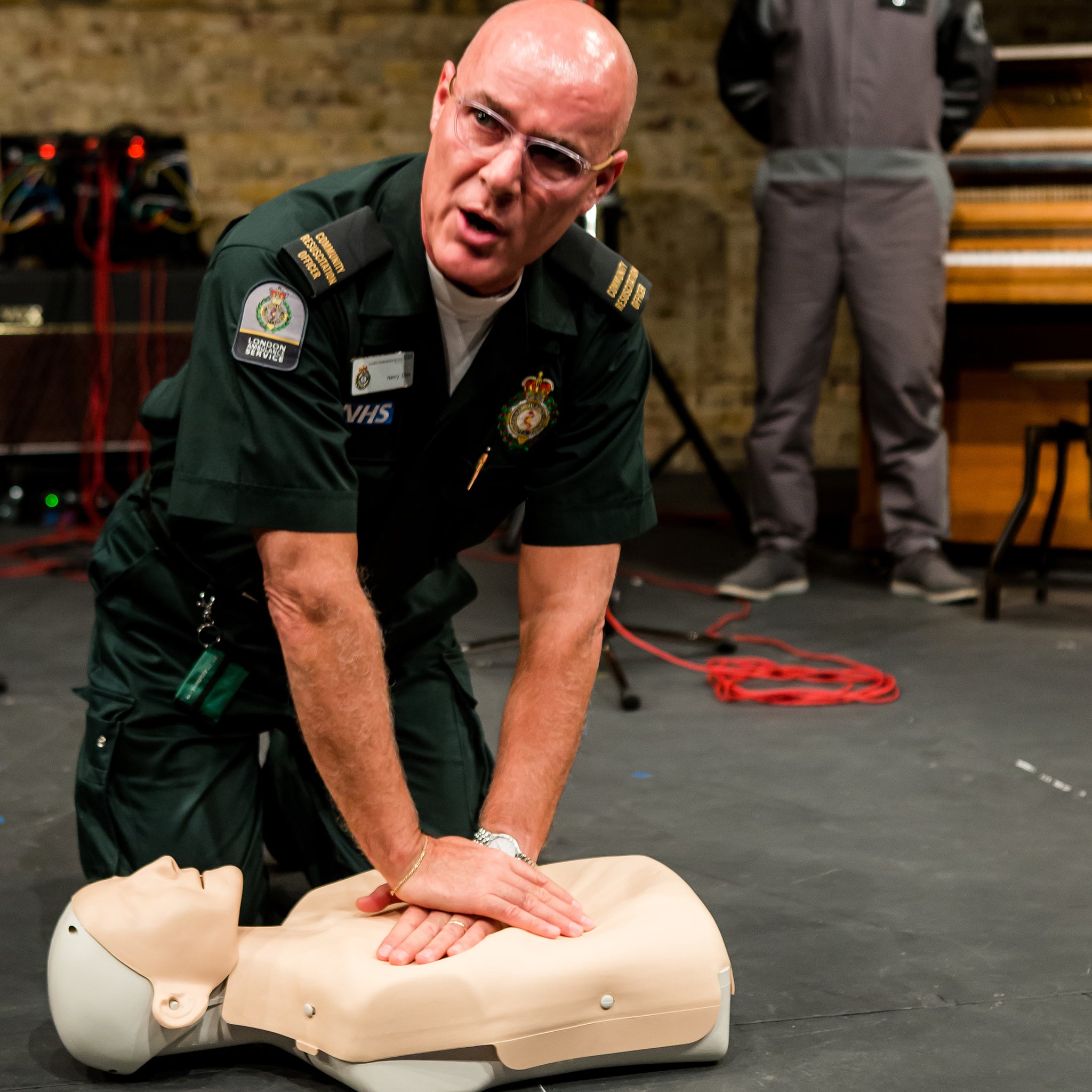 Imagine you were a small child, and where you lived the North American countryside was like a scene from Fargo. Imagine you tramped through the snow and found yourself on a frozen pond, when the ice splits and you fall into the water. You're there for forty minutes, head under the water. You would be dead, right? Wouldn't you? But what is death, anyway?
That's the exploration being carried out here by Jon Spooner and Chris Thorpe of Unlimited Theatre in eccentric but utterly engaging fashion. They begin by dancing about the state to heavy metal in their pants and vests, and end with an improvised song joyously concocted from the audience's submitted speculations on how they're going to die, from the weird to the poignant. In between they touch upon the issue at hand in unexpected fashion, but with steely-eyed focus.
This isn't a forensic "everything you ever wanted to know about death" presentation, but the ring of scientific accuracy – it was developed in collaboration with a doctor by the duo and director Amy Hodge – is there. What happened to that girl on the ice? What about the man who stepped in front of a speeding train? Don't get hung up on death, says this vibrantly theatrical and typically absorbing (Thorpe has fast become a must-see Fringe performer) fashion; but don't be scared of it either.
Join our commenting forum
Join thought-provoking conversations, follow other Independent readers and see their replies