Edinburgh comedy review: Andrew Maxwell's Banana Kingdom - Alex Salmond, and the funny side of medieval theology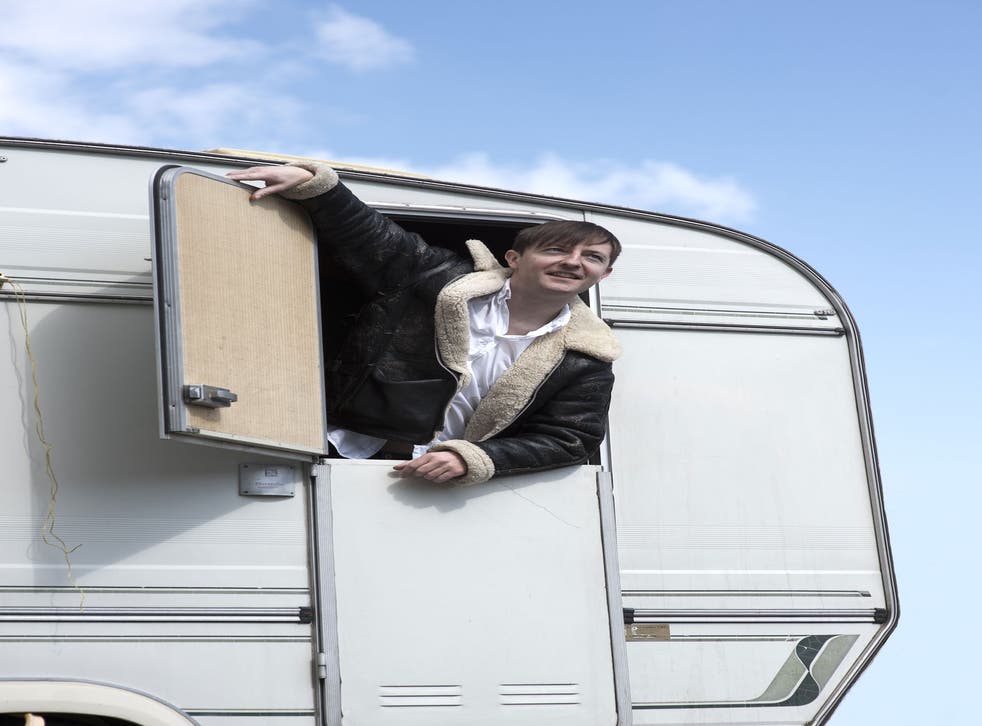 A year before the referendum, Andrew Maxwell deserves credit for doing material about Scottish independence, not least because he's a London-based Irishman whose jokes could easily divide the room. But such is his skill, charm and Banana Kingdom's faultless construction that he takes the crowd with him.
He neatly guys Alex Salmond's crass opportunism after Andy Murray's Wimbledon win – "the fat man in the Royal Box with a flag" – while examining what kind of nation an independent Scotland might be, contending with an interfering UK government in London and a less than warm welcome from the EU.
Undertaking a sort of comedy travelogue, he talks about bumping into Ireland's Taoiseach at a urinal, Western panic about Islam, the Avignon Papacy (medieval theology rarely gets a laugh) and the joys of wearing Austrian lederhosen, and the gag quotient is high in a fiercely intelligent hour that goes by too fast (to 26 Aug).
A gloriously funny curtain-raiser for Downton Abbey's return next month is impressionist Luke Kempner's debut, The Only Way is Downton (Pleasance Courtyard, to 26 Aug, ****) In a tightly written and performed mash-up of the saga with modern TV hits, he plays a cast of 34 (Carson, Lady Cora and the Dowager Countess really strong) in a story in which the estate has to be saved (again).
Dame Maggie Smith's character is engaged to Splash! diver Tom Daley, Mrs Patmore competes in The Great British Bake-Off and, most hilariously, Mr Bates takes on Andy Murray – him again – in the Wimbledon final. Owen Lewis directs this affectionate spoof with pace.
There has been a lot of buzz about Liam Williams (Just The Tonic at the Tron, to Sunday, ***), one-third of sketch group Sheeps, making his solo debut with an hour of "lyrical anti-lad" comedy. His gloomy world view in an autobiographical stand-up is dotted with extracts from the novel he hasn't written and a historical BBC4 documentary he will never make. This is a fantastical tale told with assurance, but without traditional gags and though he has a nice turn of phrase ("I lost my faith after reading a Ricky Gervais tweet"), the one-note delivery palls.
Another debutant attracting interest is Pat Cahill, whose Start (Pleasance Courtyard, until Sunday, **) is a quirky mix of jokes, songs and ramblings. He's a comic you have to go with from the start. I admit I didn't, and, despite his engaging air, during a decidedly mixed hour – ending with us all blowing up our troubles in a "fuck-it" balloon – found myself thinking that the hype is overblown.
Edinburgh Fringe to 26 Aug (edfringe.com)
Register for free to continue reading
Registration is a free and easy way to support our truly independent journalism
By registering, you will also enjoy limited access to Premium articles, exclusive newsletters, commenting, and virtual events with our leading journalists
Already have an account? sign in
Register for free to continue reading
Registration is a free and easy way to support our truly independent journalism
By registering, you will also enjoy limited access to Premium articles, exclusive newsletters, commenting, and virtual events with our leading journalists
Already have an account? sign in
Join our new commenting forum
Join thought-provoking conversations, follow other Independent readers and see their replies