Edinburgh Fringe 2015: Darren Walsh wins the award for the festival's funniest joke
'People are maybe appreciating one-liners and puns a bit more'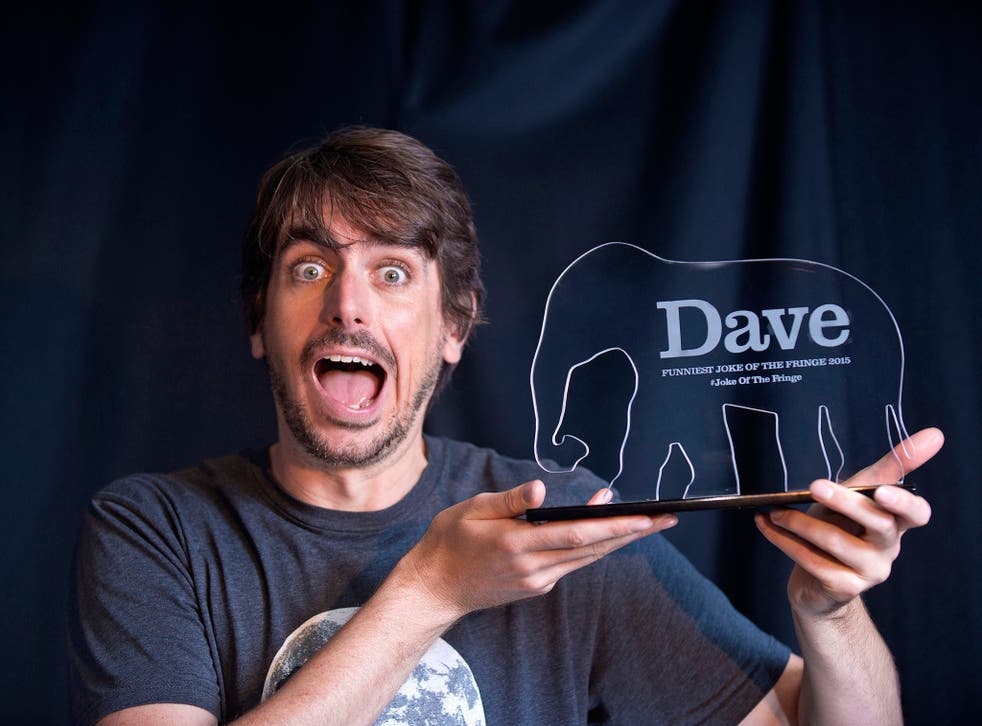 Pun-loving comedian Darren Walsh has won the award for the funniest joke of the Edinburgh Festival Fringe in his first full-length show.
Mr Walsh, a former animator, won the award for the line: "I just deleted all the German names off my phone. It's Hans-free."
While it is not his first time at the Fringe, Punderbolt is the 39-year-old's first full hour-long show at world's biggest arts festival.
"It's great and I wasn't expecting it so it's a real surprise," he told The Independent. "The award seems to be gaining traction. People are maybe appreciating one-liners and puns a bit more."
While his line won the top prize, he believes there are funnier jokes in his show. These include: "My cat is recovering from a massive stroke" and "Green men make me cross".
Mr Walsh gave up being an animator for advertising and education purposes to do comedy five years ago and has written more than 2,500 jokes since. "I cherry-picked a few for the show, and whatever topic the audience thinks I should joke about, I riff on that."
10 best Edinburgh jokes
1: Darren Walsh: "I just deleted all the German names off my phone. It's Hans-free."
2: Stewart Francis: "Kim Kardashian is saddled with a huge arse... but enough about Kanye West."
3: Adam Hess: "Surely every car is a people carrier?"
4: Masai Graham: "What's the difference between a 'hippo' and a 'Zippo'? One is really heavy, the other is a little lighter."
5: Dave Green: "If I could take just one thing to a desert island I probably wouldn't go."
6: Mark Nelson: "Jesus fed 5,000 people with two fishes and a loaf of bread. That's not a miracle. That's tapas."
7: Tom Parry: "Red sky at night. Shepherd's delight. Blue sky at night. Day."
=8: Alun Cochrane: "The first time I met my wife, I knew she was a keeper. She was wearing massive gloves."
=8: Simon Munnery: "Clowns divorce. Custardy battle."
10: Grace The Child: "They're always telling me to live my dreams. But I don't want to be naked in an exam I haven't revised for..."
... and is it better than last year's funniest joke?
Register for free to continue reading
Registration is a free and easy way to support our truly independent journalism
By registering, you will also enjoy limited access to Premium articles, exclusive newsletters, commenting, and virtual events with our leading journalists
Already have an account? sign in
Register for free to continue reading
Registration is a free and easy way to support our truly independent journalism
By registering, you will also enjoy limited access to Premium articles, exclusive newsletters, commenting, and virtual events with our leading journalists
Already have an account? sign in
Join our new commenting forum
Join thought-provoking conversations, follow other Independent readers and see their replies