Edinburgh Fringe 2015: Here is the News from Over There (Over There is the News from Here), Northern Stage at Summerhall - review
Lots of Eastern promise in this witty cabaret
Tuesday 11 August 2015 21:25 Comments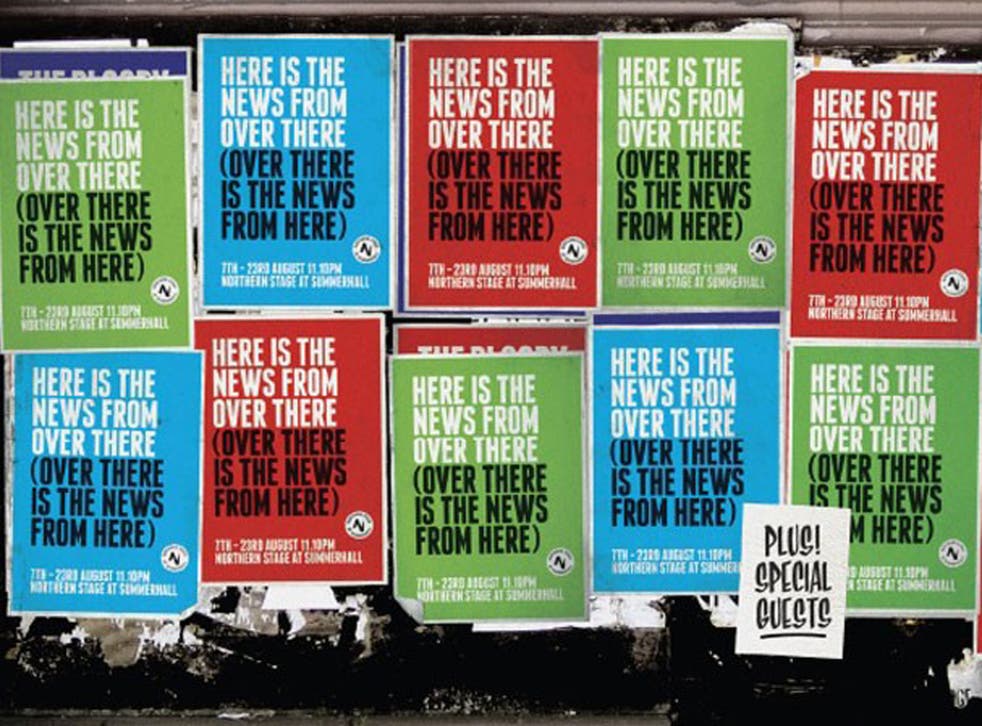 Subtitled, as if the name wasn't long enough already, A Borderless Twitter Ballad from the Middle East, this is Northern Stage's new project from the team behind 2013's well-received The Bloody Great Border Ballad Project. It's a nightly cabaret of ideas featuring a glorious mess of Eastern-flavoured backing music, short theatrical vignettes from playwrights based in or connected to the region, and knockabout audience participation.
It is, in short, fun, relatable and not at all infused with the sense of solemnity seen in other depictions of the region, a Have I Got News for You from the Middle East.
Introduced by Northern Stage's Edinburgh-born artistic director Lorne Campbell, this first edition of a nightly-changing rota featured a short play by Sabrina Mahfouz about "Cairo taxi cab man", our chatty welcome to a congested city where one beep on a car horn means "hello" and more than two means "son of a bitch!"; a series of short Palestinian vignettes; and a verbatim piece by Hassan Abdulrazzak, which brings into sharp focus the lack of religious debate permitted on a mainstream news programme when discussing atheism.
Register for free to continue reading
Registration is a free and easy way to support our truly independent journalism
By registering, you will also enjoy limited access to Premium articles, exclusive newsletters, commenting, and virtual events with our leading journalists
Already have an account? sign in
Join our new commenting forum
Join thought-provoking conversations, follow other Independent readers and see their replies