Edinburgh Fringe 2015: Monty Python-inspired Australian Sam Simmons wins comedy award with 'very silly' show
Past stars have been called on to invest in new talent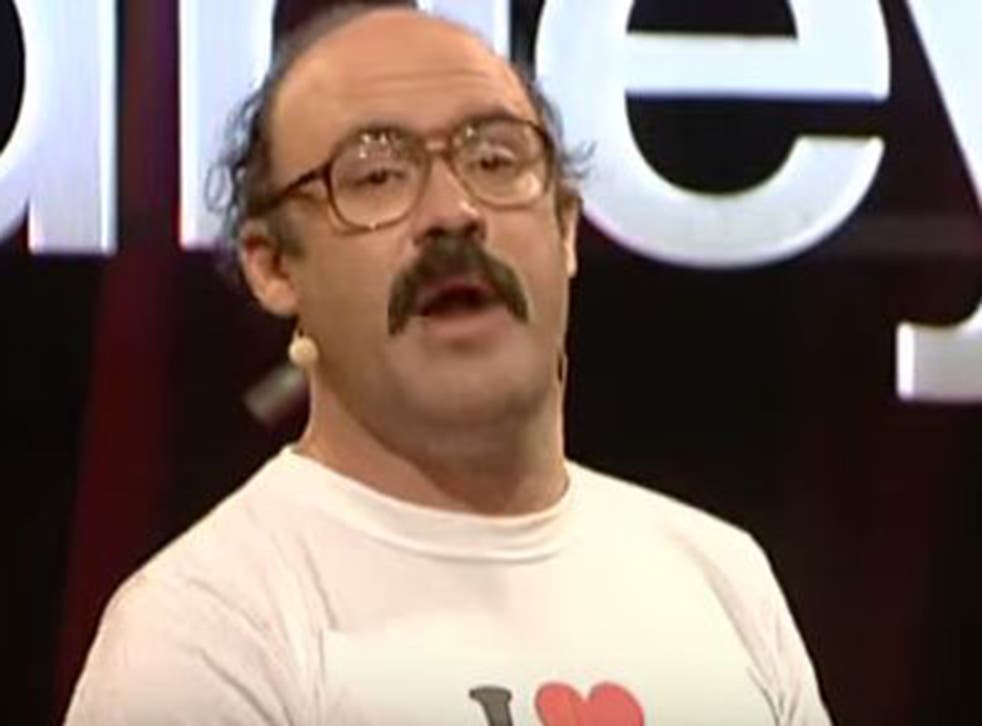 Australian comic Sam Simmons won the Foster's Edinburgh Comedy Award yesterday for his absurdist show Spaghetti for Breakfast.
Simmons, 38, from Adelaide, had twice before been nominated for the £10,000 prize and said he didn't expect to win from a shortlist of eight, a record field for the award. His madcap comedy isn't for everyone, he said, as he revealed there have been several walkouts during the run.
Among the lunacy – including at one point shredding a lettuce to fashion a makeshift hat – there's a serious side to the show, in which Simmons explains how he "became this weird", growing up feeling like an outsider and enthralled by British comedy including Monty Python and The Goodies. "It's very silly but there's dark stuff in there too," he said.
Simmons was presented with the award by former England cricket star Andrew Flintoff, who has been performing his own comedy show at the Fringe for the first time. Flintoff said that he felt very at home in the capital of Scotland, "this cricket powerhouse nation", as it was full of "pissed people walking the streets with plastic glasses".
The newcomer award, worth £5,000, went to 26-year-old Danish stand-up Sofie Hagen, from Copenhagen, for her highly personal show recalling her teenage years as a fan of Irish boy band Westlife, as well as her battles with depression over her body image.
Hagen now lives in London, where she said she is better able to pursue her career "as comedy is 20 years behind you guys" back home.
The panel of judges, chaired this year by Sky's head of comedy Lucy Lumsden, awarded the prize for the person "who embodies the spirit of the Fringe" to Karen Koren, celebrating 30 years as artistic director of the Gilded Balloon.
Her venue operates on a shoestring, she said, and this year she lost sponsorship for "So You Think You're Funny?", an award for newcomers. She called on those comics who made their name at the Fringe in the 1980s and 90s, and have since become millionaires through television and film work, to invest in new talent.
Ms Koren was unwilling to mention any wealthy Fringe alumni by name, but among those who first performed at her venue, some in its notorious and hugely popular "Late 'n' Live" slot, are Steve Coogan, Alan Carr and Michael McIntyre.
The Fringe is predicting a record year for ticket sales, despite it coinciding with the International Festival for the first time in 18 years. Good weather in Edinburgh is helping to boost attendances.
Register for free to continue reading
Registration is a free and easy way to support our truly independent journalism
By registering, you will also enjoy limited access to Premium articles, exclusive newsletters, commenting, and virtual events with our leading journalists
Already have an account? sign in
Register for free to continue reading
Registration is a free and easy way to support our truly independent journalism
By registering, you will also enjoy limited access to Premium articles, exclusive newsletters, commenting, and virtual events with our leading journalists
Already have an account? sign in
Join our new commenting forum
Join thought-provoking conversations, follow other Independent readers and see their replies