Holly Burn, Edinburgh Fringe review: a hyperactive hour of character comedy
In I Am Kirsty K, Burn delivers a very unusual eulogy to a dead grandmother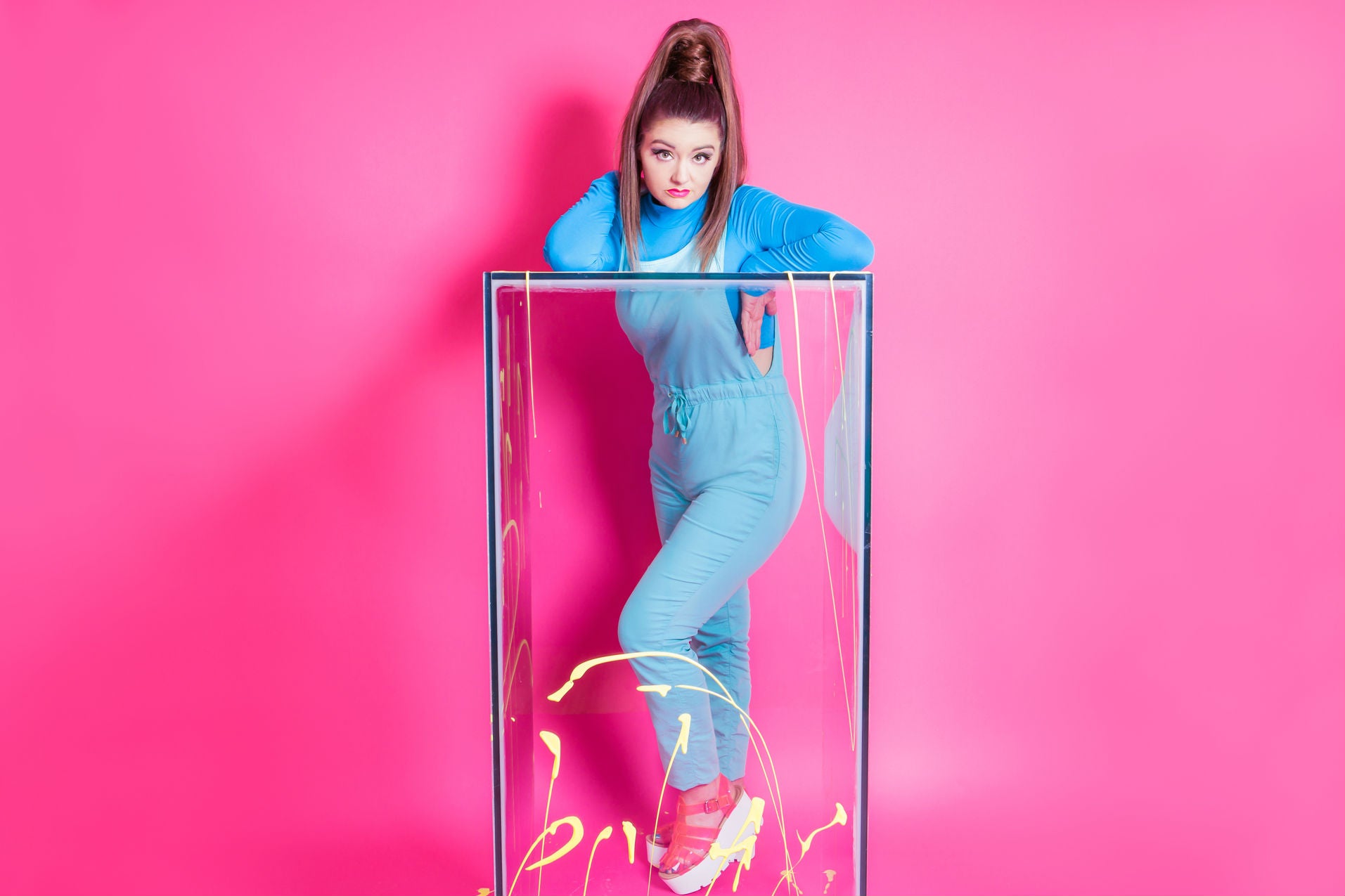 You might recognise Holly Burn from her hilarious YouTube spoof of Victoria Beckham's 73 Questions interview for Vogue. She's in character again for her new show, I am Kirsty K.
Indeed, in a Daniel Day Lewis-style commitment to her act, she has resolved to live as Kirsty K for the entire month of the Fringe, which, to judge from just 60 minutes with her, must be completely exhausting.
Kirsty K is a hyperactive Geordie lass in a neon cat t-shirt and dungarees, with a ponytail almost as high as her excitement levels. The concept of the show is that she is delivering a eulogy to her beloved Nan, whose dying wish was for Kirsty - who has never left Whitley Bay - to do a six-month world tour of the places she lived during her extraordinary life.
Burn is an irresistible performer - whether doing forward rolls, rapping about things her Nan liked ("Soup! Savlon! Chinese Men!") or trying to blow out a candle.
Her writing is strong too, packed with deliciously surreal details. The claims she makes for her Nan - she invented Snapchat and cheese on toast - are wonderful, as are excerpts from her diary/ travelogue.
It's a little chaotic, particularly towards the end, but Burn's charm and energy more than paper over the cracks.
Just The Tonic at The Caves, to 30 August (www.edfringe.com)
Join our commenting forum
Join thought-provoking conversations, follow other Independent readers and see their replies