Jessie Cave, Edinburgh Fringe review: a hysterically highly strung hour from a unique comic talent
The former Harry Potter star talks about the one-night stand that led to her becoming a mother in her new show, I Loved Her
Alice Jones
Thursday 27 August 2015 10:44 Comments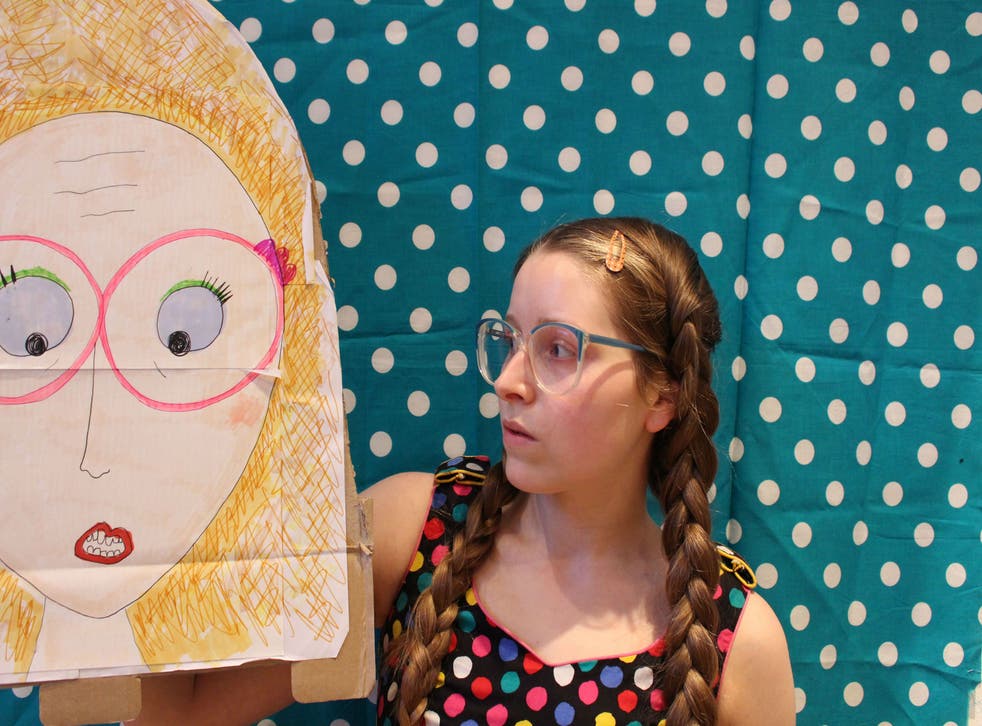 "I can't walk past a field without thinking about how I can get to the middle of it and get someone to take my profile picture." So begins Jessie Cave's I Loved Her, a hysterically highly strung hour of boyfriend worries, social media neuroses and blackly comic oversharing. Think Lena Dunham's Girls but with far more self deprecation and jokes.
How far we can get to know someone online, through tweets or Instagram pictures, and how we present ourselves, in selfies and statuses, is a rich seam for comedy but Cave goes much further than general observations. Instead, she mines in rich, sometimes worrying depth the story of her life over the last nine months.
In an overwrought shadow puppet interlude - what else - the former Harry Potter star relates how she had a one-night stand with fellow comedian Alfie Brown and got pregnant. They now have an eight-month old son together and are happy but Cave, performing in front of an Emin-style pennant embroidered with the names of her boyfriend's exes is a bundle of anxieties, jealousies and obsessions nonetheless.
Somehow she has found a way to make these funny and she shares them with us - some in the form of scalpel-sharp one-liners, some as conversations with a cardboard model of her boyfriend's head, some in the form of the aforementioned desperate shadow puppetry. She worries if her boyfriend does not reply to a text within three minutes, she stalks his exes on Instagram, she plays out their putative break-up scene over and over in her head.
"I put my baby down and he screams until I pick him up again - kind of like me as a girlfriend," she says.
It is deeply personal, eye-wateringly honest and yet cringingly recognisable, too. Cave is a quite unique comic proposition, her angelic look - ditsy red dress, trainers, long blonde plaits - deliciously out-of-kilter with the sly darkness of her material. This is razor-sharp writing, magnetically performed - I couldn't tear my eyes away from it.
Underbelly, to 30 August (www.edfringe.com)
Register for free to continue reading
Registration is a free and easy way to support our truly independent journalism
By registering, you will also enjoy limited access to Premium articles, exclusive newsletters, commenting, and virtual events with our leading journalists
Already have an account? sign in
Join our new commenting forum
Join thought-provoking conversations, follow other Independent readers and see their replies