Katherine Ryan: Glam Role Model, Stand V, comedy review
Edinburgh Festival 2014: Comedienne riffs to great effect on serious subjects of the day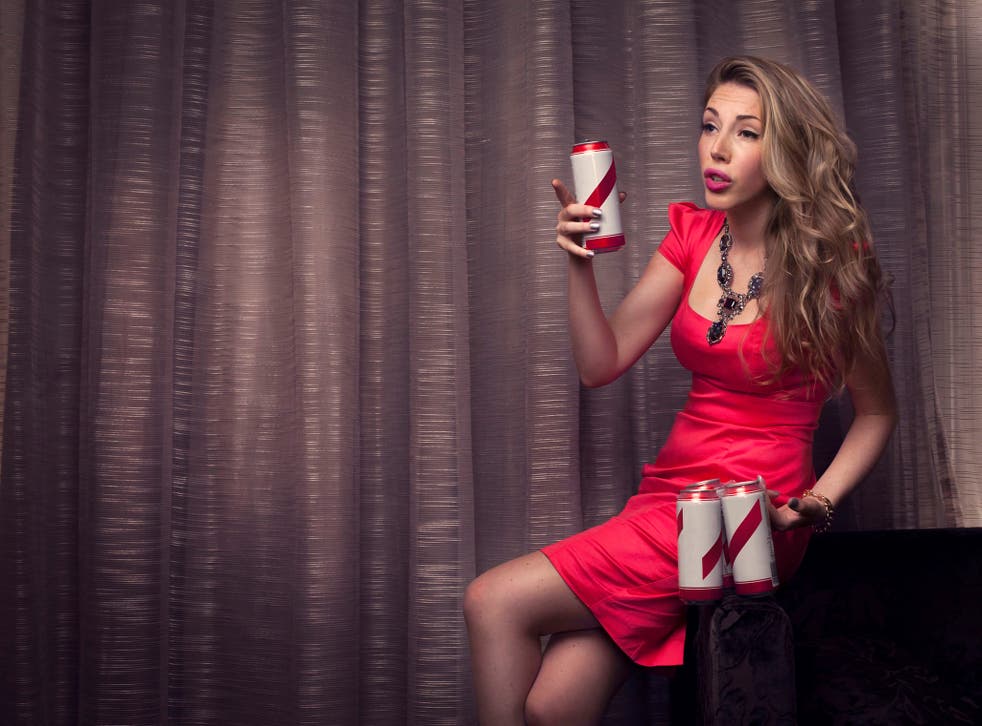 Although Katherine Ryan has been an Edinburgh regular for some years, recent television exposure has brought the quick-witted comic acclaim as someone who more than holds her own in the bearpit atmosphere of panel shows. She also recently supported the American comic and broadcaster Chelsea Handler, making a much anticipated UK debut at the London Palladium, and royally stole her thunder with a storming set.
Ryan's appearance can be deceptive; while she starts by talking about being a single mom to a cute five-year-old daughter, we're quickly into some of nicely filthy material about sex and relationships – "I shot her out of my vag!" – and Glam Role Model is an avowedly feminist show.
Much of it is about her ex-partner, who cheated on the London-based Canadian with a glamour model, but the acerbity is leavened with a playfulness; she has a nicely enacted routine - complete with a spot-on impersonation - about getting into a war of words with the former N-Dubz singer Tulisa Contostavlos on a TV show and then having to deal with the aftermath on social media as the star's fans expressed their faux outrage. "Why is it all threats against women on Twitter have to be rapey?' Ryan asks drily.
She riffs to great effect on serious subjects of the day – our adoration of celebrity, the Nigerian schoolgirls abducted by Boko Haram, the Gaza crisis – making some waspish but subtle asides. She tells us a Jewish pal had disagreed with her support for Palestinians, so she unfriended her on Facebook - asking if that was a disproportionate response.
Ryan frequently skirts with bad taste, and some in the room found her musing about a visit to an abortion clinic rather out there. But while this subject has shock value for some, ultimately it's used to make a more serious point - and it's a brave comic who delivers the kind of very personal material that could alienate half her audience.
The final segment neatly draws together the show's themes and in it Ryan demonstrates why Beyoncé is a real heroine to many women. She does it through the medium of dance – dread words in any other context, but here meaning an energetic rendition of Beyoncé's distinctive version of twerking. For those in the first few rows, it must be an education.
Katherine Ryan: Glam Role Model is at Stand V until 10 August
Register for free to continue reading
Registration is a free and easy way to support our truly independent journalism
By registering, you will also enjoy limited access to Premium articles, exclusive newsletters, commenting, and virtual events with our leading journalists
Already have an account? sign in
Register for free to continue reading
Registration is a free and easy way to support our truly independent journalism
By registering, you will also enjoy limited access to Premium articles, exclusive newsletters, commenting, and virtual events with our leading journalists
Already have an account? sign in
Join our new commenting forum
Join thought-provoking conversations, follow other Independent readers and see their replies