Richard Gadd, Edinburgh Fringe review: the must-see late-night happening of the festival
The stand-up turns the traditional comedy show upside down in Waiting for Gaddot
Alice Jones
Friday 21 August 2015 10:08 Comments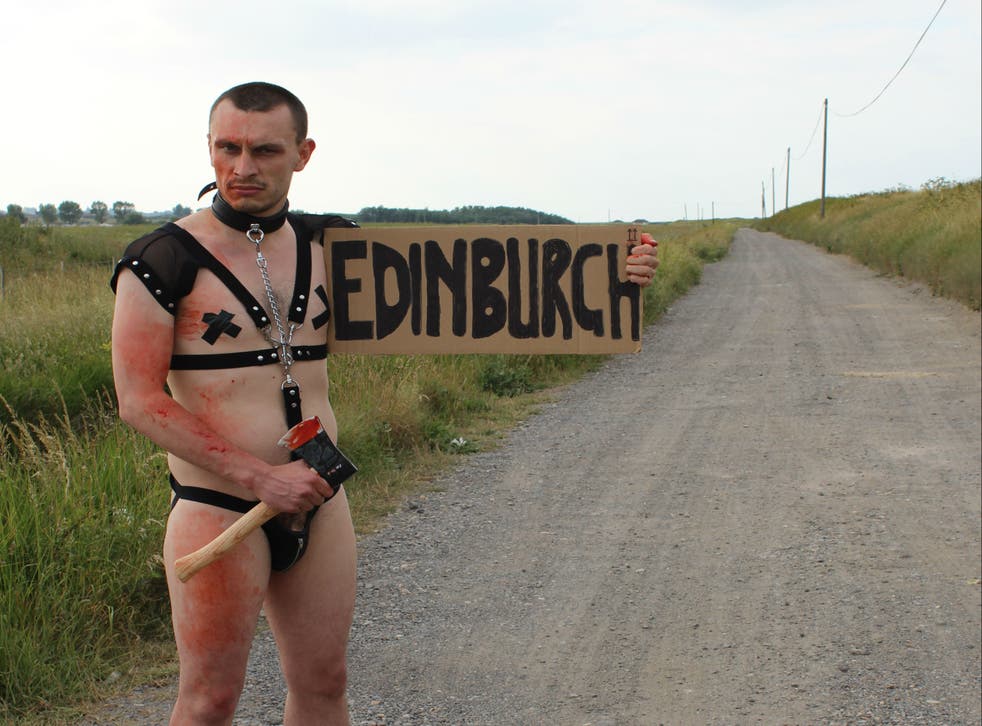 This is a proper Fringe happening, which also makes it quite impossible to write about without spoiling the surprise.
On-the-ball audience members who have noted the title, Waiting for Gaddot, might have an idea of where the hour is going when it opens with Gadd's flustered technician Ben (played by fellow comedian Ben Target) filling in for his absent boss in increasingly desperate fashion.
From there on in, it's twist after shock moment after surprise as a series of uproarious routines - some played out on video, some down the phone and some live - seize the received notion of a comedy show by the scruff of the neck, shake it around, turn it upside down and kick it in the head for good measure.
The idea that an Edinburgh show should have an emotional arc, for example, is exploded in a series of back story videos, in which his trailer park mother turns out be a very familiar face and his junkie father spoils what should be a sentimental series of family portraits.
Gadd packs a lot into his hour, including an angry stage invasion, an anti-comedy routine, a hilarious exchange of text messages and some ultra-violent, Poundshop Tarantino videos that are presented hilariously without context.
His comic voice is dark, twisted, a little bit sick and may not be to all tastes but, high concept as this show is, it is also packed with uncomplicated, big laughs. The production values of the show, and the way in which it all comes together in the end are simply remarkable. Gadd has produced the must-see show of this year's Fringe.
Banshee Labyrinth, to 30 August (PBH Free Fringe)
Register for free to continue reading
Registration is a free and easy way to support our truly independent journalism
By registering, you will also enjoy limited access to Premium articles, exclusive newsletters, commenting, and virtual events with our leading journalists
Already have an account? sign in
Join our new commenting forum
Join thought-provoking conversations, follow other Independent readers and see their replies