Swallow, Edinburgh Fringe review: The dazzlingly deft handling of gender roles is among the many reasons to love this piece
Traverse Theatre: Sharon Duncan-Brewster is so confident in his/her emerging, tender masculinity that we forget this is a female actor in the role
David Pollock
Monday 10 August 2015 13:00 Comments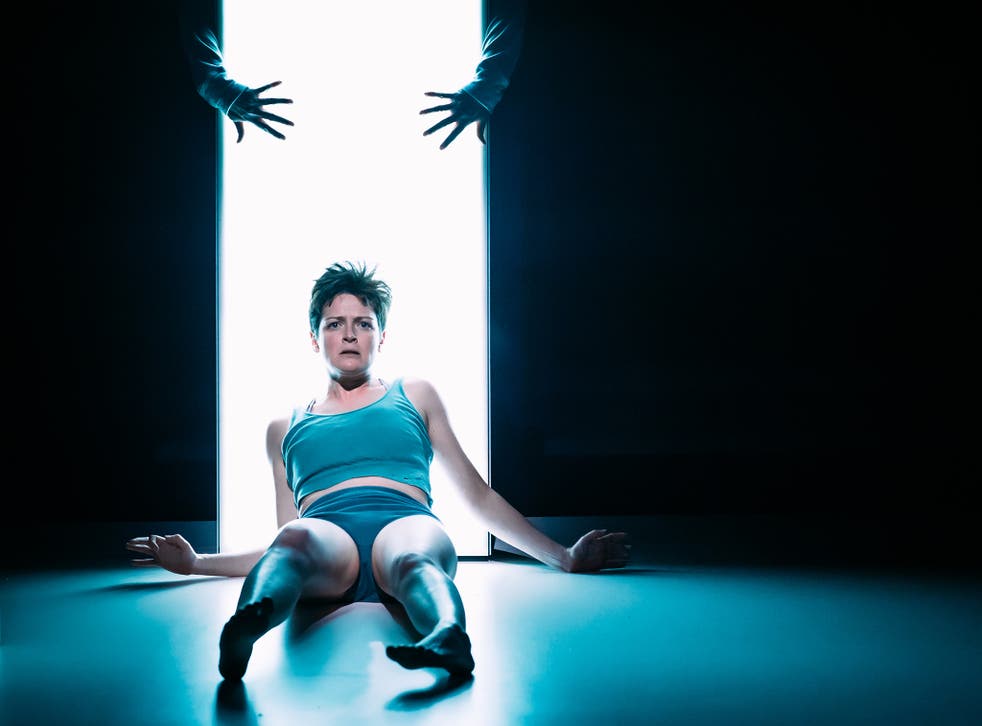 On a bare white stage, shaped to taper off into the distance, three women emerge, shafts of light around them angled so that it portions them off into their own cell-like spaces.
It emerges that one has split from her husband and is in the midst of what appears to be a sharp and fleetingly furious breakdown because of it; another practises smoking and posing like a man, for that's what (s)he is inside her skin; the other hasn't left home since the Christmas before last, instead staying inside to busy herself doing nothing, watching birds and drinking only water.
There are so many reasons to love this piece from playwright Stef Smith and the Traverse's artistic director Orla O'Loughlin, and its dazzlingly deft handling of gender roles is just one.
It features only women, but it's not a play which is self-consciously 'about women'; Smith and O'Loughlin have created a piece which is so beautifully measured, so transporting, that it takes us inside these characters' experience of measuring up to what society expects from them in captivating, universal and often emotionally battering detail.
It's a must-see this Fringe, definitely, in part because of three dazzling performances from Anita Vettesse and Emily Wachter, and particularly Sharon Duncan-Brewster as Sam, so confident in his/her emerging, tender masculinity that we forget this is a female actor in the role.
Register for free to continue reading
Registration is a free and easy way to support our truly independent journalism
By registering, you will also enjoy limited access to Premium articles, exclusive newsletters, commenting, and virtual events with our leading journalists
Already have an account? sign in
Join our new commenting forum
Join thought-provoking conversations, follow other Independent readers and see their replies