Trevor Noah, Edinburgh Fringe review: New Daily Show host warms up in inspired style
His return to the Fringe was keenly anticipated and sold out immediately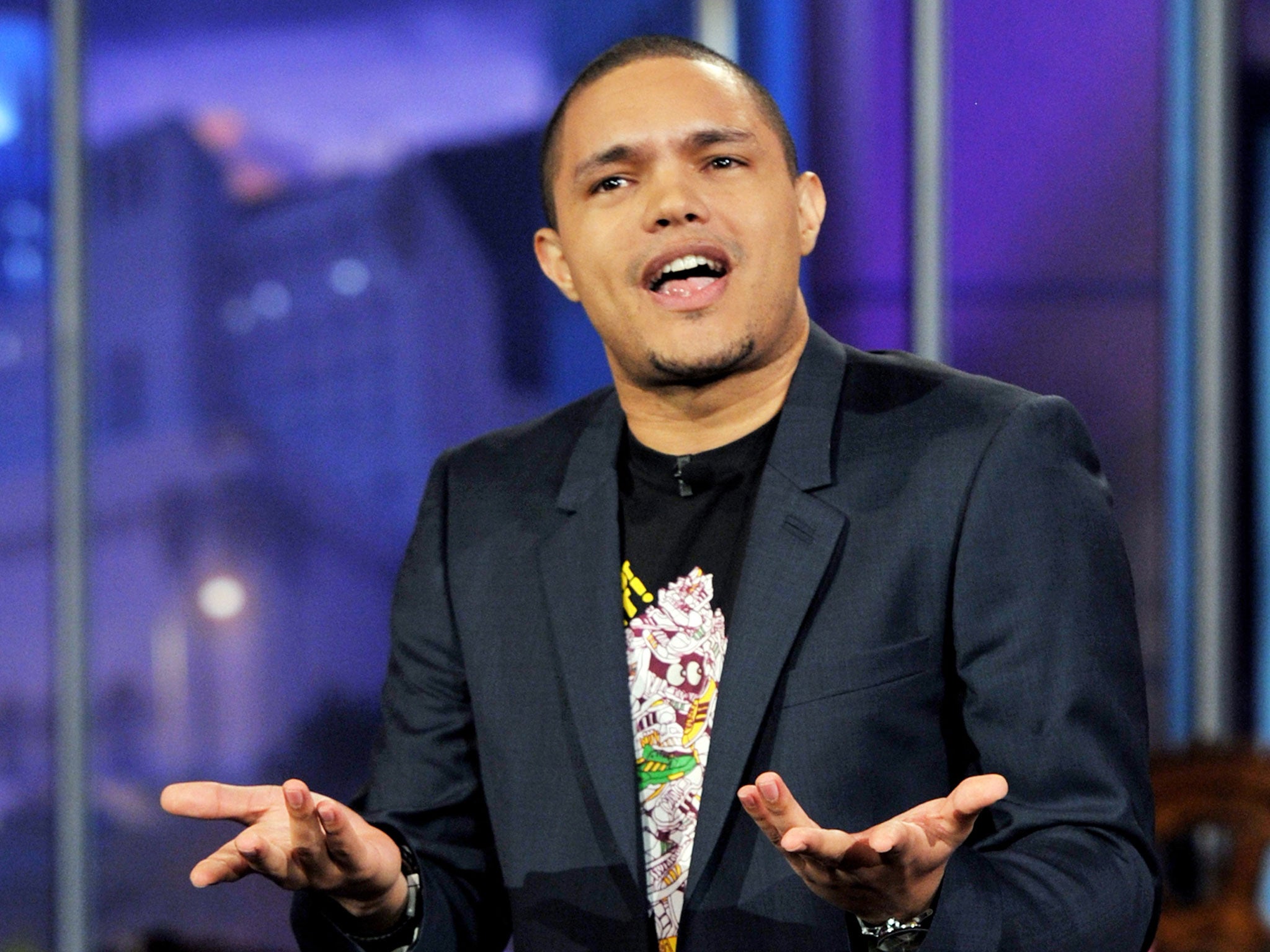 Trevor Noah made an immediate impact with his debut Edinburgh show, The Racist, in 2012, but has only occasionally performed in the UK since. Earlier this year, it was announced that the South African will succeed Jon Stewart as presenter of the influential satirical news programme The Daily Show on Comedy Central, a post he takes up next month. So his return to the Fringe – albeit for three nights only – was keenly anticipated and sold out immediately.
He opens by telling us he plays a drinking game when in Edinburgh – "the whitest place I have ever been" but, as it involves having a drink every time he spots another person of colour, he starts and ends the night sober.
Race plays a big part in Lost in Translation and it's easy to understand why. Noah, 31, was born in Johannesburg in the Apartheid era to a black South African mother and a white Swiss father, so was termed "illegal", and has lived for the past four years in the US, where, he once said, his accent – African but decidedly not African American – freaks people out.
There is a lengthy retelling of recently being pulled over by the police while driving in Los Angeles. It was a worry, Noah says, because, "I don't know how not to get shot by police in America", which leads to an inspired takedown of the excuses made by apologists for police officers involved in recent deaths of African Americans from Ferguson onwards. It really must the victims' fault, Noah suggests, for wearing a hoodie, or trying to run away. Or being black.
He talks about visiting Lexington in Kentucky where a woman came up to him after a gig and displayed what he calls "charming racism", informing him he's a "handsome nigger"; the possibility of Idris Elba becoming the first black James Bond; the killing of Cedric the lion; and the Ebola outbreak earlier this year. On a flight to the US at the time, he was the only African on board not to have his temperature taken, and was concerned he "wasn't African enough".
He then turns his attention to the Charlie Hebdo murders. Noah attacks the media for immediately calling the perpetrators Middle Eastern terrorists without knowing the full story – although it was unlikely to be disgruntled readers, surely? – but appears to confuse what he calls "Middle Easterners" with North Africans. He will have to brush up on such things when he starts on The Daily Show, where he was hired for his piercing political analysis, if not his grasp of geography.
Some material has the whiff of inauthenticity about it – racist though some citizens of Kentucky may be, I suspect they don't attend his shows – but Noah is an assured entertainer and shows his original calling as an actor with an impressive array of accents in telling his stories. This is a tight and slickly performed hour of comedy.
Join our commenting forum
Join thought-provoking conversations, follow other Independent readers and see their replies