Eiko Ishioka: Who was the visionary film and stage designer?
Ms Ishioka was behind some of the most iconic costumes of her time
Emily Shugerman
New York
Wednesday 12 July 2017 14:46 Comments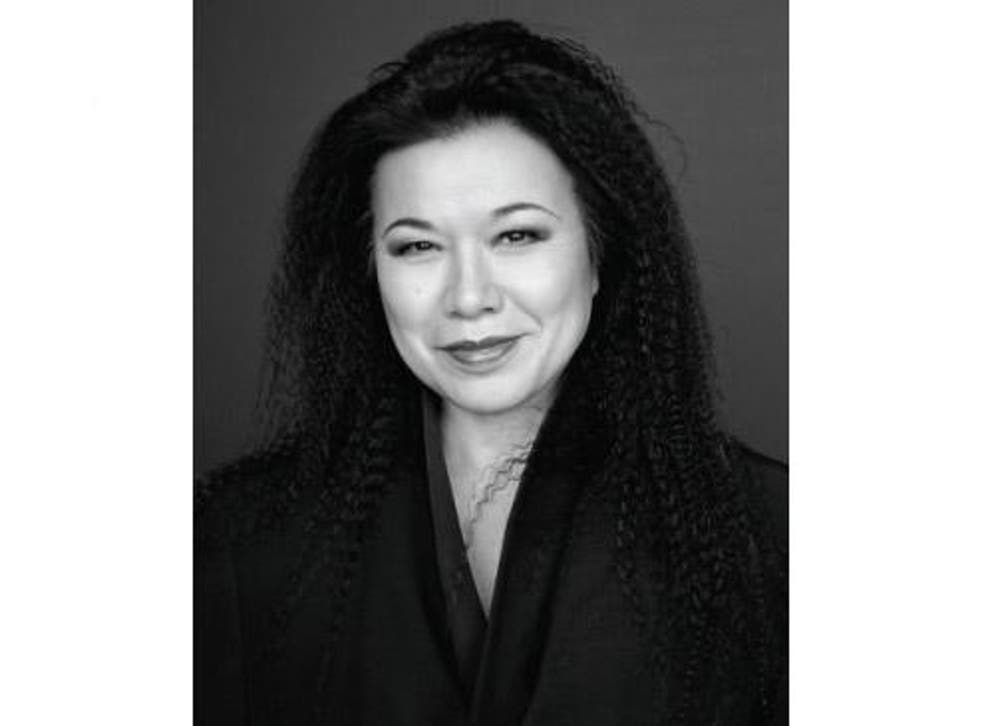 Today's Google Doodle celebrates the life of Eiko Ishioka, the Japanese designer whose work graced the likes of movie stars, opera singers, Olympic athletes, and Cirque du Soleil performers.
The award-winning designer died in 2012 of pancreatic cancer, at the age of 73.
Today's doodle showcases some of her designs, from Tarsem Singh's 2006 movie The Fall.
Here are five more things to know about the iconic designer:
The best Google Doodles

Show all 50
She was born and raised in Tokyo
Her mother was a housewife, as was traditional for women at the time, and her father was a graphic designer. While both parents supported her artistic pursuits, her father encouraged her to design more traditionally feminine things, like shoes or dolls.
Ishioka ultimately defied her parents' wishes and pursued a career in graphic design after graduating from the Tokyo National University of Fine Arts and Music. Four years later, she became the first woman to win Japan's most prestigious advertising award.
Her early designs were controversial
Soon after graduating, Ishioka joined the advertising division of the cosmetics company Shiseido, and in a few years she was designing on her own for Japanese department store Parco.
Her advertisements for Parco featured models from around the world, often in their native dress. Even more strikingly, her ads often showed models in the nude.
"You've seen a kimono: they're not big into full-on nudes," Maggie Kinser Hohle, a writer on Japanese design, told The New York Times of traditional Japanese fashion. "That's extremely shocking. And yet she did it in a way that made you drawn to the beauty of it."
She designed for almost every type of performer imaginable
Ishioka's dramatic designs made a splash in the opera world, where she earned a Tony nomination for Broadway's M. Butterfly. For another opera, she reportedly designed a 10-foot-tall teddy bear, complete with a pair of testicles.
She later branched out to designing for Cirque du Soleil, and even for athletes in the 2002 Winter Olympics. In 2008, she directed costume design for the entire opening ceremony of the Summer Olympics in Beijing.
She maintained a special relationship with the music world
Ishioka is credited with linking up photographer Irving Penn with trumpeter Miles Davis for the cover of the jazz musician's 1986 Tutu album. The designer won a Grammy in album packaging for her contribution.
She also designed all of the striking outfits for a 2009 tour by singer Grace Jones – the artist once deemed "the ultimate fashion muse" by Vogue.
Ishioka even directed the music video for the song "Cocoon", in which singer Bjork appears to be nude and painted in makeup. The video was banned from prime-time MTV.
She is best known for her Hollywood costume designs
Ishioka's landed one of her film jobs as the costume designer for Francis Ford Coppola's Dracula. The dramatic, richly coloured costumes scored the budding designer an Oscar for her work.
She would later go on to work with director Tarsem Singh on four different movies, from 2000's The Cell to 2012's Mirror, Mirror.
The designer laboured on the costumes for Mirror, Mirror even while receiving chemotherapy for her cancer.
"Eiko had only two gears: full-out or no gear at all," Mr Singh told W Magazine. "Her work kept her alive – it was her reason for being."
Register for free to continue reading
Registration is a free and easy way to support our truly independent journalism
By registering, you will also enjoy limited access to Premium articles, exclusive newsletters, commenting, and virtual events with our leading journalists
Already have an account? sign in
Join our new commenting forum
Join thought-provoking conversations, follow other Independent readers and see their replies