The Independent's journalism is supported by our readers. When you purchase through links on our site, we may earn commission.
Ellen DeGeneres selling off $10 million art collection in wake of turbulent summer
The embattled star returned to her talk show earlier this week, promising 'a new chapter'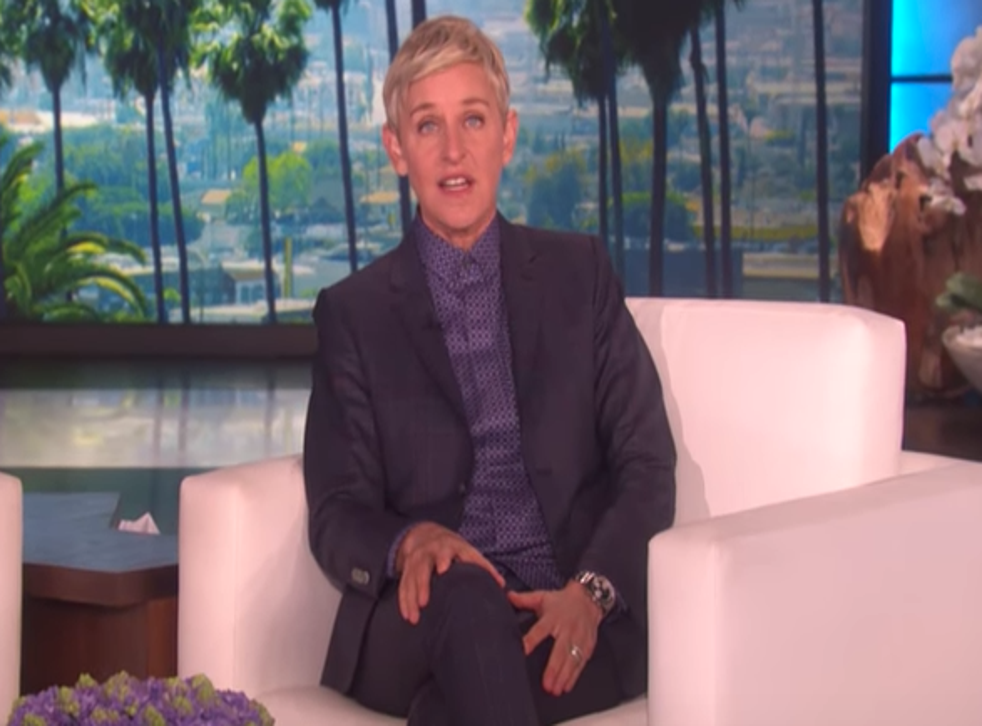 Leer en Español
After a turbulent summer fielding allegations of a "toxic work environment," Ellen DeGeneres has turned to a different matter: a multimillion-dollar liquidation of part of her art collection.
The talk show host is "quietly" selling $10 million worth of art from her extensive collection, according to Bloomberg. The works up for sale include a painting by Jean-Michel Basquiat, a sculpture by Alexander Calder, and a flock of sheep sculptures by French designer Francois-Xavier Lalanne. Some of the sheep have reportedly already found new homes and were priced up to $1 million each.
The works are reportedly being sold through Sotheby's private sales gallery in East Hampton, New York. DeGeneres is also selling an additional Basquiat through Van de Weghe Fine Art in New York.
As Bloomberg pointed out, DeGeneres and her wife, Portia de Rossi, have collected and sold art for over a decade, and in 2018, de Rossi launched a company for making and selling original prints. The couple's art-filled home was previously featured in Architectural Digest.
The sales come amid a difficult time for DeGeneres, who recently came under fire for alleged toxic leadership at The Ellen DeGeneres Show. According to a BuzzFeed report published in July, current and former employers of the show said they experienced racism, sexual misconduct, and intimidation from managers. Three of the show's producers were fired last month.
DeGeneres addressed the allegations on Monday during the show's season 18 premiere, marking her first public comments on the scandal.
"As you may have heard, this summer there were allegations of a toxic work environment at our show," DeGeneres, 62, said during her opening monologue. "And then there was an investigation. I learned that things happened here that never should have happened. I take it very seriously.
"We are starting a new chapter," she promised.
Register for free to continue reading
Registration is a free and easy way to support our truly independent journalism
By registering, you will also enjoy limited access to Premium articles, exclusive newsletters, commenting, and virtual events with our leading journalists
Already have an account? sign in
Register for free to continue reading
Registration is a free and easy way to support our truly independent journalism
By registering, you will also enjoy limited access to Premium articles, exclusive newsletters, commenting, and virtual events with our leading journalists
Already have an account? sign in
Join our new commenting forum
Join thought-provoking conversations, follow other Independent readers and see their replies