English Heritage 'absolutely believe' jousting deserves to be in the Olympics
'Jousting is a sport that requires a huge amount of skill and involves a daily training regime'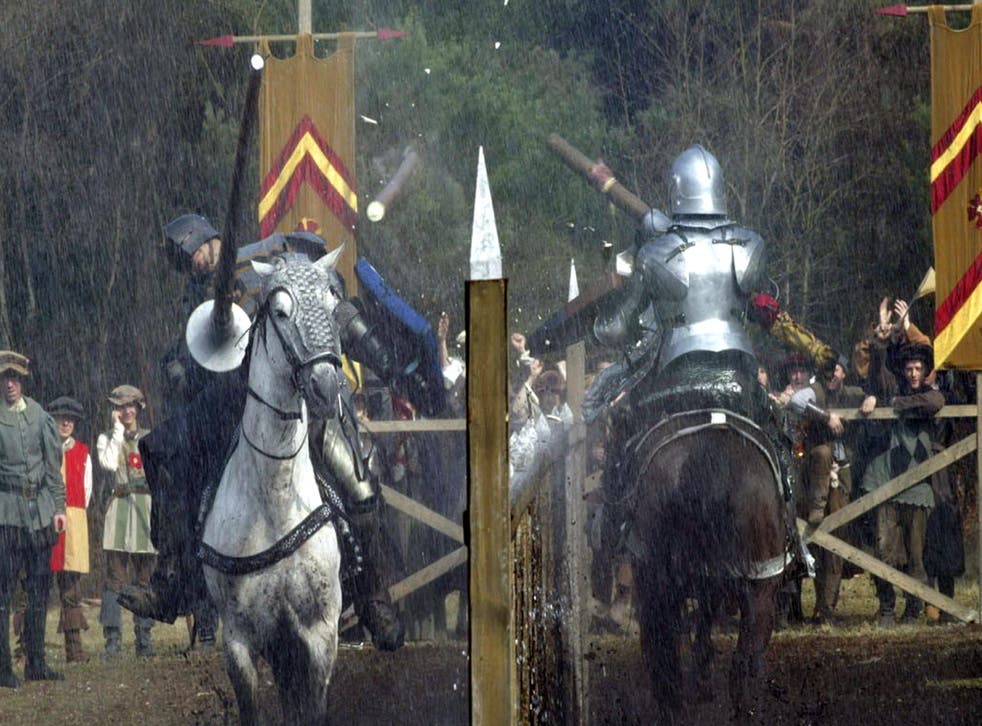 Jousting is one of the world's oldest equestrian sports, the art of thrusting a lance into an opponent on horseback having roots in Ancient Greece.
Although popular in the High Middle Ages, the sport fell from popular practice in the 17th century, in modern times having been relegated mainly to theatrical reenactments.
However, English Heritage wants to bring the sport back into the mainstream. Members of the charity are currently campaigning to get jousting into the Olympics, alongside the likes of tennis, cycling, and weightlifting.
"We want to see jousting take its rightful place at the Olympics table," English Heritage's head of projects Lucy Hutchings said. "It is one of the oldest equestrian sports in the world, with its roots in Ancient Greece, and requires similar levels of athleticism and artistry as other official Olympic sports."
English Heritage put on jousting events around the country at various castles and claim participants requires the same fitness levels, skills, and strength as other Olympians.
"Jousting is a wonderful dramatic spectacle," Hutchings continued. "It is fantastic to watch knights in action against the backdrop of our castles, it would be even better to see it on the Olympics stage."
English Heritage's jousting expert Dominic Sewell added: "Jousting is a sport that requires a huge amount of skill and involves a daily training regime.
The 10 most tweeted about sporting moments of 2015 in the UK

Show all 10
"You have to be strong, not just physically but mentally, so you can sit fearlessly in your saddle, face your rival, and offer yourself as a target. And just like the Olympic British equestrian team, we ride beautiful horses to an exceptional level."
The International Olympic committee are currently encouraging countries to put forward innovative ideas for the Tokyo Olympics in 2020, the host city having already put forward karate, skateboarding, sports climbing, surfing and baseball/softball.
"We are being deadly serious," Hutchings added in an interview with The Guardian. "It is an incredible spectator sport, a really fascinating thing to watch. The skill of the knight and the horses make it a great thing to witness … we absolutely believe it deserves its place at the Olympic table."
Jousting is currently a recognised sport in many US states, while tournaments have been held in a variety of countries around the world, including Belgium and New Zealand. Meanwhile, the Rio Olympics are set to take place in just a few weeks, the latest coverage you can read here.
Register for free to continue reading
Registration is a free and easy way to support our truly independent journalism
By registering, you will also enjoy limited access to Premium articles, exclusive newsletters, commenting, and virtual events with our leading journalists
Already have an account? sign in
Register for free to continue reading
Registration is a free and easy way to support our truly independent journalism
By registering, you will also enjoy limited access to Premium articles, exclusive newsletters, commenting, and virtual events with our leading journalists
Already have an account? sign in
Join our new commenting forum
Join thought-provoking conversations, follow other Independent readers and see their replies