Eurovision 2015: Armenia's Genealogy forced to change song title in wake of 'too political' Armenian Genocide claims
'Face the Shadow' was originally called 'Don't Deny' but was renamed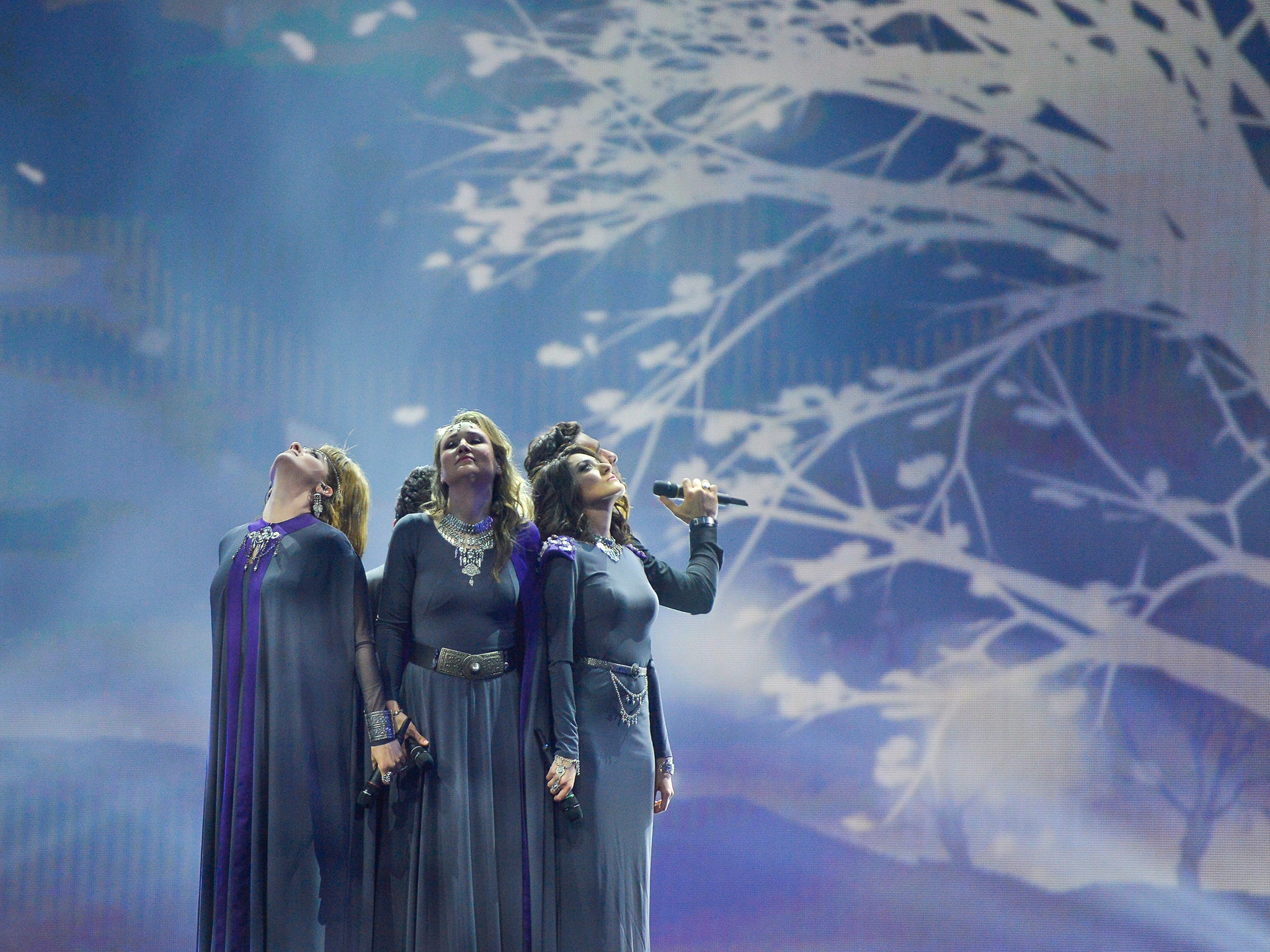 It's been a rocky road to the Eurovision final for Armenia's entry, who were forced to change their song title after it was deemed "too political".
Genealogy, made up of six members from different countries in a Eurovision first, are singing powerful ballad "Face the Shadow" in Vienna after qualifying in Tuesday's semi-final.
But whether they'll rack up enough votes to score highly remains to be seen after the song, originally named "Don't Deny", angered neighbouring countries such as Azerbaijan and Turkey, who claimed the lyrics were about their denial of the Armenian Genocide.
The Genocide's centenary was marked on 24 April and many believe that Armenia's entry is a tribute to victims and a call for global recognition of what happened.
The music video also drew criticism, with some alleging that its visuals alluded to the genocide, notably a scene showing the group posing for a family photo in World War I clothes before disappearing.
While Armenia denied that the song had a political subtext, it decided to retitle "Don't Deny" shortly after its release in a bid to diffuse concerns and "strengthen" the themes of peace, unity and love. The lyrics remain the same.
Most controversial Eurovision moments
Show all 8
Armenia first entered Eurovision in 2006 and has come fourth twice since – in 2008 with "Qele Qele" by Sirusho and last year with "Not Alone" by Aram MP3.
Join our commenting forum
Join thought-provoking conversations, follow other Independent readers and see their replies