Alan Rickman: The actor's advice to his 16-year-old self
'Make your own unique messes, and then work your own way out of them'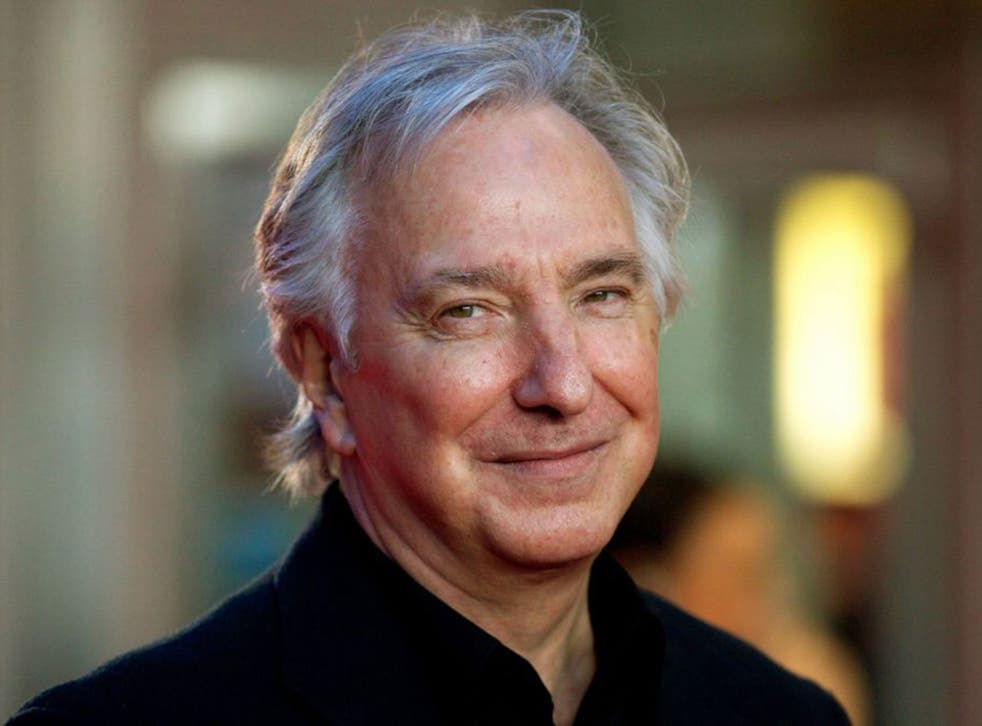 Alan Rickman would have told his 16-year-old self to "make your own unique messes".
In the touching letter, the actor, who died in 2016, said: "Dear Me, if in future years, anyone asks you to give advice to your sixteen year old self… don't."
"Make your own unique messes, and then work your own way out of them."
The letter, which finishes with the words "see you", has been signed by the actor.
It featured in the book Dear Me, a collection of letters from celebrities - including JK Rowling, James Franco and Stephen King - offering advice to their teenage selves. The second edition was published in 2009.
Alan Rickman dies aged 69
Joseph Galliano, the book's editor, said it offered an "intimate glimpse" to a "group of people who loom so large in our culture".
"It's a treasure trove of emotion, wisdom, insight, tears, silliness and advice," Mr Galliano wrote on the book's website.
Alan Rickman: Life in pictures

Show all 30
Rickman died of cancer at the age of 69. Beloved for his role as Professor Snape in the Harry Potter series, he also starred in Truly Madly Deeply, Love Actually and as Hans Gruber in Die Hard.
Register for free to continue reading
Registration is a free and easy way to support our truly independent journalism
By registering, you will also enjoy limited access to Premium articles, exclusive newsletters, commenting, and virtual events with our leading journalists
Already have an account? sign in
Register for free to continue reading
Registration is a free and easy way to support our truly independent journalism
By registering, you will also enjoy limited access to Premium articles, exclusive newsletters, commenting, and virtual events with our leading journalists
Already have an account? sign in
Join our new commenting forum
Join thought-provoking conversations, follow other Independent readers and see their replies