Alejandro González Iñárritu admits he is 'insufferable' at work and meditates heavily everyday
'In my work I think what drives me is perfection. I'm a chronically unsatisfied guy'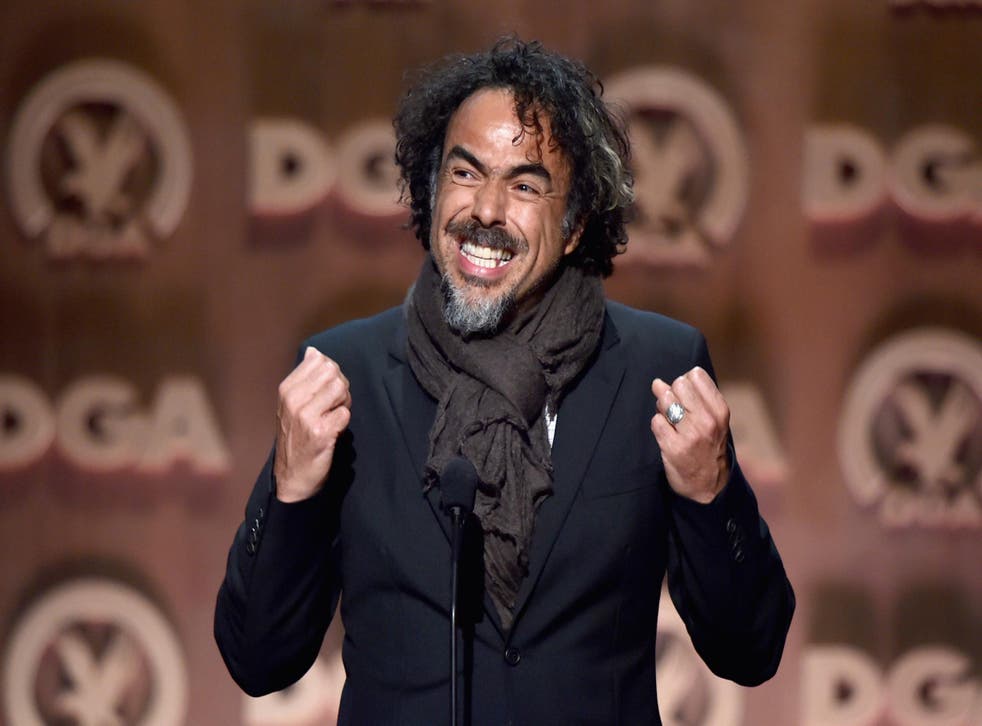 Alejandro González Iñárritu may have won three Oscars for The Revenant and Birdman, as well as critical acclaim for films such as 21 Grams and Amores Perros, but he has admitted that he is a "chronically unsatisfied guy" and "mediates heavily" every day.
The 52-year-old director revealed that seeking perfection is what drives him in his work, though in his personal life he is constantly aware of his own mortality, which in turn makes him feel more alive.
Speaking at the Cannes Lions advertising festival, he said: "In my work I think what drives me is perfection. I'm a chronically unsatisfied guy," he said.
"When I'm working I'm insufferable because I get stuck with myself and suddenly I become obsessive, thinking about how to make something better," he said, but added that the moment when everything comes together "it hits me that suddenly that every sacrifice makes sense".
Before making his debut film, Amores Perros, Mr Inarritu had his own production studio in Mexico and ran his own advertising agency, winning numerous Cannes Lions awards for his work in advertising. He said his career in this industry helped him develop as a storyteller as he had to learn to deliver a plot in less than a minute. "As a storyteller it was a great exercise to communicate an idea in 30-seconds. Every second counts in those 30 seconds," he said.
Responding to a question about the spiritual connections within his work - he has previously referred to The Revenant as a spiritual drama, while the title of film 21 Grams references the theory of how much a person's soul weighs - Mr Iñárritu said that while he considers himself to be a spiritual person, he is not necessarily a religious one: "I have always considered myself to be spiritual in a way that has less to do with religion and more with an awareness that you have, and the consciousness you have of being alive and the consciousness that you will be dead."
The Babel director explained that existentialist writers had a "huge impact on me when I was 16 years old," and that he has been aware of his own mortality ever since. He said: "I have always been very wary of what would happen when I die, I feel I would die every day, and that thought sometimes made me more aware that I am alive."
Mr Iñárritu said he has been "meditating heavily" for the past five years, which has brought him to a "deeper state of awareness".
Join our new commenting forum
Join thought-provoking conversations, follow other Independent readers and see their replies