Judd Apatow on Amy Schumer in Trainwreck: 'Few people have had the same societal impact with their sketches and ideas'
The director of The 40-Year-Old Virgin and the producer of Bridesmaids believes the comedy world has not seen 'many women like her'
Kiran Moodley
Friday 14 August 2015 09:40 Comments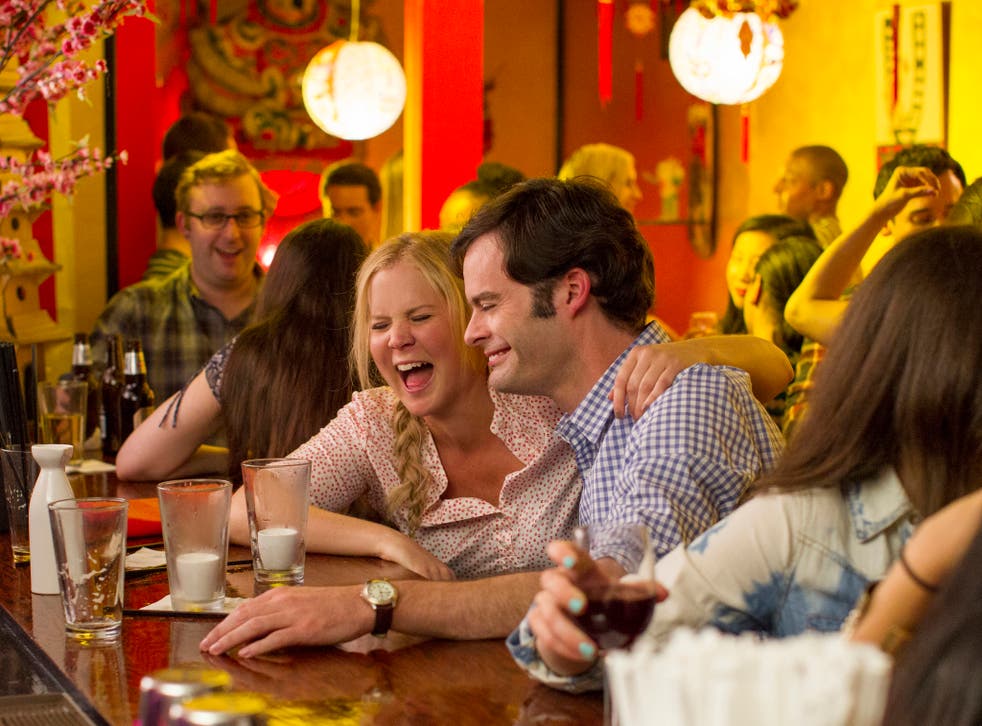 Already the darling of the American comedy scene and beyond, Amy Schumer is fast becoming well known by the British public, her line "I'm 160lbs and can catch d**k any time I want" going some way in making her risky yet honest humour a hit with many.
The latest praise for Schumer comes from Judd Apatow, the director who helped nurture a string of young comedy careers with his four films, The 40-Year-Old Virgin, Knocked Up, Funny People and This Is 40.
Now, Apatow returns to directing with Trainwreck, a film written by and starring Schumer. The comedic hype around this film is huge - and after watching it, much deserved.
Apatow, who produced Bridesmaids, Get Him To The Greek and both Anchorman films, tells The Independent it was easy deciding to work with Schumer.
"She's really, really funny and frank and she takes giant risks; she has a lot to say," he says.
"I don't think we've had many women like her. We've had people like Lily Tomlin and Whoopi Goldberg, but few people have had the same societal impact with their sketches and ideas as Schumer."
Bill Hader, who stars as Schumer's love interest in the film, also details what it was like having to go on a date with Schumer as part of the audition for the film, with Apatow taking pictures the whole way through.
Both Hader and Apatow also answer the key question of who's better at improv: John Cena or LeBron James? Watch the video above to find out.
Trainwreck is released in cinemas on 14 August 2015.
Register for free to continue reading
Registration is a free and easy way to support our truly independent journalism
By registering, you will also enjoy limited access to Premium articles, exclusive newsletters, commenting, and virtual events with our leading journalists
Already have an account? sign in
Join our new commenting forum
Join thought-provoking conversations, follow other Independent readers and see their replies