Based on a True Story, film review, Cannes 2017: Roman Polanski's dark tale about a novelist fails to rise above cliché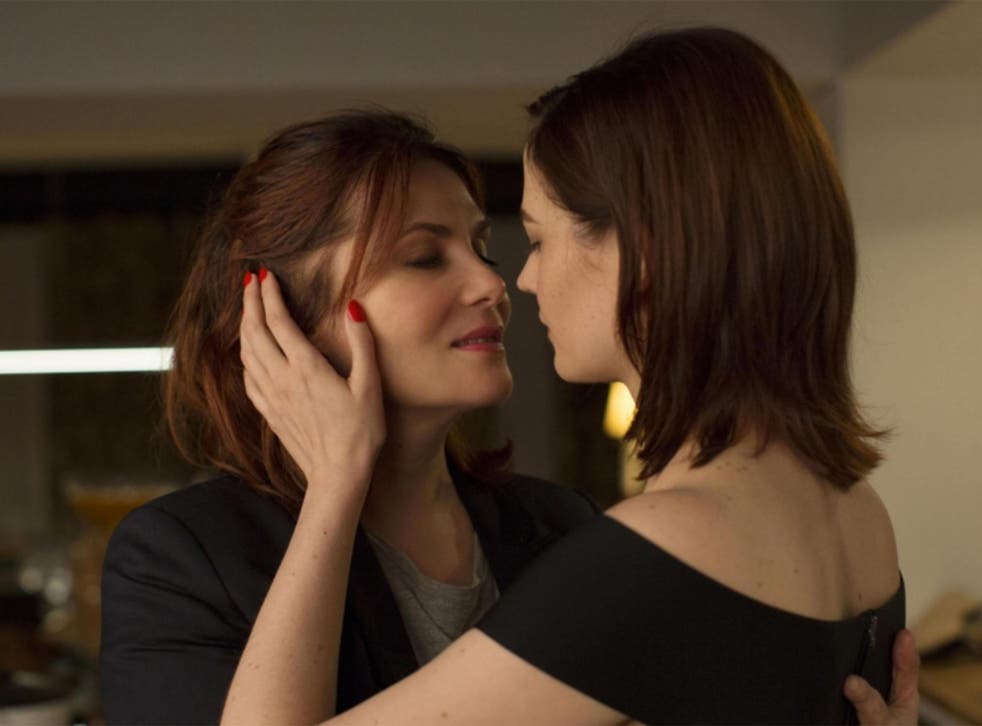 Roman Polanski's Based on a True Story is a jauntily told tale about the writing process. It's adapted by Personal Shopper director Olivier Assayas from a novel by Delphine De Vigan and has the theatrical quality of the late-career Polanski adaptations of Carnage and Venus in Fur. Sadly it's not as good as either.
For all its zest and pulp elements, this is a minor work from the Chinatown director. It is told too obviously and lacks any of the ambiguity found in the first-person novel.
Polanski's less interested in the creative process than the Misery and Single White Female thriller elements in this schlocky tale of an author (played by Emmanuelle Seigner, Polanski's wife) being stalked by a fan (Eva Green).
The creation of a novel is a subject that Polanski has essayed before and better in both The Ghost Writer and The Ninth Gate, and he seems to have run out of things to say about the creative process. This movie simply trots out the clichés about needing to write from the heart and about things we have experienced.
This is the first Polanski movie to have two women as the central protagonists. Sadly, it's told in such a slapdash manner that he fails to significantly explore the tension, jealousy and rivalry between them. This has all the elements of a great tale, but Polanski doesn't adequately separate the fantasy from the real.
That's because Green's character is too sign-posted. Her name is Elle, the French female pronoun, so it's clear that she might just be a figment of Delphine's imagination. And she is so clearly the dark side of the personality spectrum that she wears only dark clothing and smashes up a juicer with a rolling pin. And just in case you still don't get it, she explains that she herself works as a ghost writer.
Seigner is not much better. She has done much of her best work in her career working for her husband in Bitter Moon and more recently Venus in Fur. Her character Delphine is loosely based on the real life author of the novel. When we meet her she's at a book signing of yet another successful novel and is wondering what she will do next. She doesn't want to write the fantastical fiction with which she has made her name.
But how can she write something more based on her own truth when her home life is a mess as her namedropping partner François (Vincent Perez) is continually being called to meet with authors such as Bret Easton Ellis and Ian McEwan?
The story is about her attempt to overcome her writer's block. It's a movie that supposedly takes place in her mind, but Polanski just isn't interest in his own metier. Instead she becomes a secondary character to Green's doppelganger. And the film accepts its own fate as dumb thriller.
Register for free to continue reading
Registration is a free and easy way to support our truly independent journalism
By registering, you will also enjoy limited access to Premium articles, exclusive newsletters, commenting, and virtual events with our leading journalists
Already have an account? sign in
Register for free to continue reading
Registration is a free and easy way to support our truly independent journalism
By registering, you will also enjoy limited access to Premium articles, exclusive newsletters, commenting, and virtual events with our leading journalists
Already have an account? sign in
Join our new commenting forum
Join thought-provoking conversations, follow other Independent readers and see their replies