But it's nothing like the book! Why film adaptations rarely stay faithful
It's a rare thing for a film adaptation to retain the spirit of a novel - has the new film version of Jojo Moyes' bestseller Me Before You cracked it? and will it get slammed by critics anyway?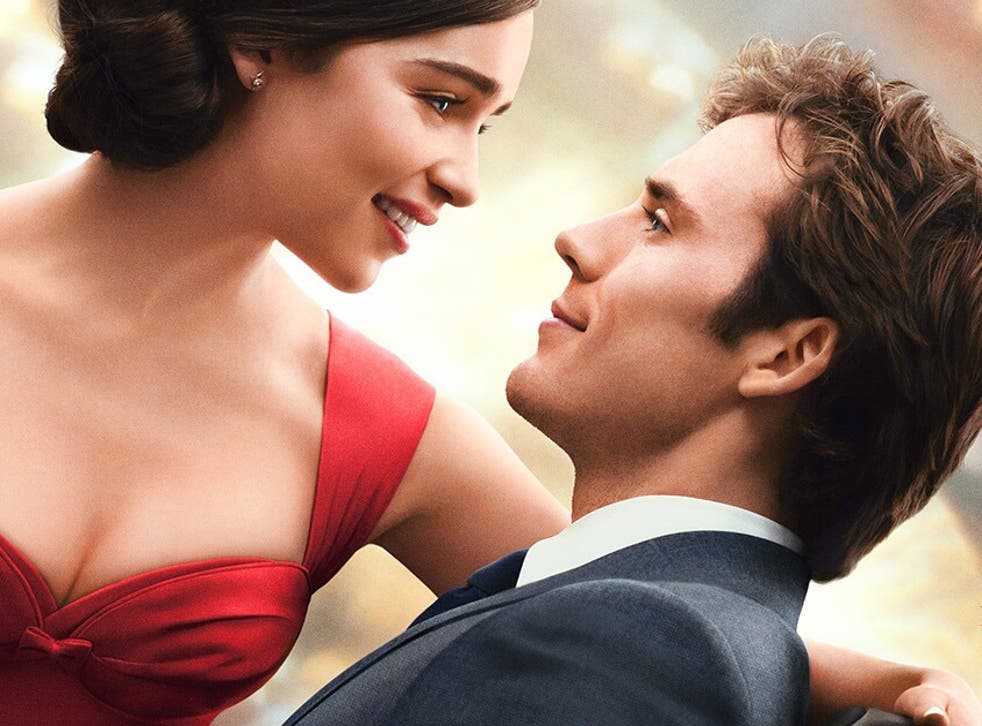 The film industry loves to suckerfish on the back of a bestseller, feeding off the ready-made audience that comes with a successful book. A "based on the novel" movie virtually guarantees bums on cinema seats, even if a feature-length film must abridge and alter a much-loved story.
It is rare that a film is pronounced "faithful" to the novel, however. But the whispers coming out of preview screenings of Me Before You suggest that the adaption of Jojo Moyes' 8 million-selling novel of the same name is as near as dammit. The novel is a textbook tearjerker filled with the kind of soppy meeting of souls and lovelorn impossibility that could have been written by Nicholas Sparks (The Notebook, A Walk To Remember) but with a gratifying dose of British humour.
It is a holiday read; funny and sad and gripping. The film, which stars Game of Thrones' very own Mother of Dragons, Emilia Clarke, alongside The Hunger Games' alumnus Sam Claflin, does capture the book and (thanks to a scrip by Moyes) is structurally and in its dialogue so close to its written counterpart, bar two storyline omissions (more on which, later), that as far as modern adaptations go it is getting a lot of things right.
We've recently had a slew of movie versions of bestsellers that have got it wrong: think the incredibly unsexy Fifty Shades of Grey, a production (as rumour had it) marred by creative differences between author E.L James and director Sam Taylor-Johnson, who subsequently opted out of directing the other films in the franchise. One of the biggest clangers of recent times was the film adaptation of Martin Amis' seminal work, London Fields, which despite starring Cara Delevingne, Johnny Depp and Amber Heard, was a critical and box office flop - proving it isn't just romance fiction that loses all its chemistry on the silver screen.
You can count virtually on the fingers of one hand the films that haven't been accused of omitting vital bits of the well known books they're based on. Gone Girl? Gillian Flynn's blockbusting novel, with its complicated dual narrators, simply couldn't keep its suspense in the same way
cinematically. It is a common problem in film when portraying a flawed narrator as it is all too easy to see through the twisted narrative, or the action signposted too blatantly, as in the similarly tricksy adaptation of Lionel Shriver's We Need To Talk About Kevin which slipped too far into the abstract on screen to live up to its compelling, subversive text.
Even the Harry Potter films have come in for a critical flaying at times on the grounds of absent characters and illl-explained storylines. Where, for example, is Peeves the poltergeist? Why were Harry and Hermione snogging? Never mind that no filmmaker (even with the whole of the Warner Bros. machine at their disposal) would be able to cram 800-page novels into a two-hour feature.
Endings appear particularly elastic in Hollywood with famous examples of criminally altered denouements spanning A Clockwork Orange, which in Stanley Kubrick's retelling of Anthony Burgess' controversial novel omits the rehabilitation of the psychotic Alex, to the teen weepie My Sister's Keeper, based on Jodi Picoult's novel, which kills off the wrong sister.
Family favourite Forrest Gump was so hated by author Winston Groom for the extreme changes it underwent in adaptation (among other things Jenny isn't killed off and marries another man, in the novel) that he went so far as to write a sequel, Gump and Co, which opens with Forrest telling readers: "Don't never let nobody make a movie of your life's story."
Access unlimited streaming of movies and TV shows with Amazon Prime Video Sign up now for a 30-day free trial
Sign up
The "based on the novel" films believed to have largely retained the sprit of the source material are various (and likely to divide readers) but among them are Bridget Jones' Diary, The Lord of the Rings trilogy, Fight Club, The Fault in Our Stars and Never Let Me Go.
Me Before You is arguably an easy win as it was written so cinematically that the filmmakers had simply to follow Moyes' signposts. The tale centres on Louisa Clark (Clarke), a kooky, charismatic 26-year-old living in a picturesque but opportunity-devoid English town, who lands a job as caregiver to wealthy 30-something, Will Traynor (Claflin), a quadroplegic paralysed in a motorbike accident.
In a weird cross between Intouchables and Pretty Woman the pair fall in love. But, and (huge spoiler alert!), their romance is not enough to convince Will that his life is worth living and the drama ends with tear-soaked visit to a Dignities suicide clinic in Switzerland.
A major criticism levied as the book when it came out was that it was "ableist" and in some way advocated the idea that people with disabilities should kill themselves. So it follows that the film adaptation has been marred by protests from disability rights campaigners at the premiere, with much talk of it on social media under the hashtag #MeBeforeEuthanasia.
Whether or not the furore will mar Me Before You's performance at the box office or not remains to be seen. But after the serious backlash to the novel director Thea Sharrock and Moyes were brave not to use the film adaptation as a means of providing the characters with a happily ever after.
Me Before You hits cinemas 3 June.
Register for free to continue reading
Registration is a free and easy way to support our truly independent journalism
By registering, you will also enjoy limited access to Premium articles, exclusive newsletters, commenting, and virtual events with our leading journalists
Already have an account? sign in
Register for free to continue reading
Registration is a free and easy way to support our truly independent journalism
By registering, you will also enjoy limited access to Premium articles, exclusive newsletters, commenting, and virtual events with our leading journalists
Already have an account? sign in
Join our new commenting forum
Join thought-provoking conversations, follow other Independent readers and see their replies