Carrie Fisher's dog Gary went to a 'Last Jedi' screening and 'perked up' when he saw her on screen
Gary continues to be adorable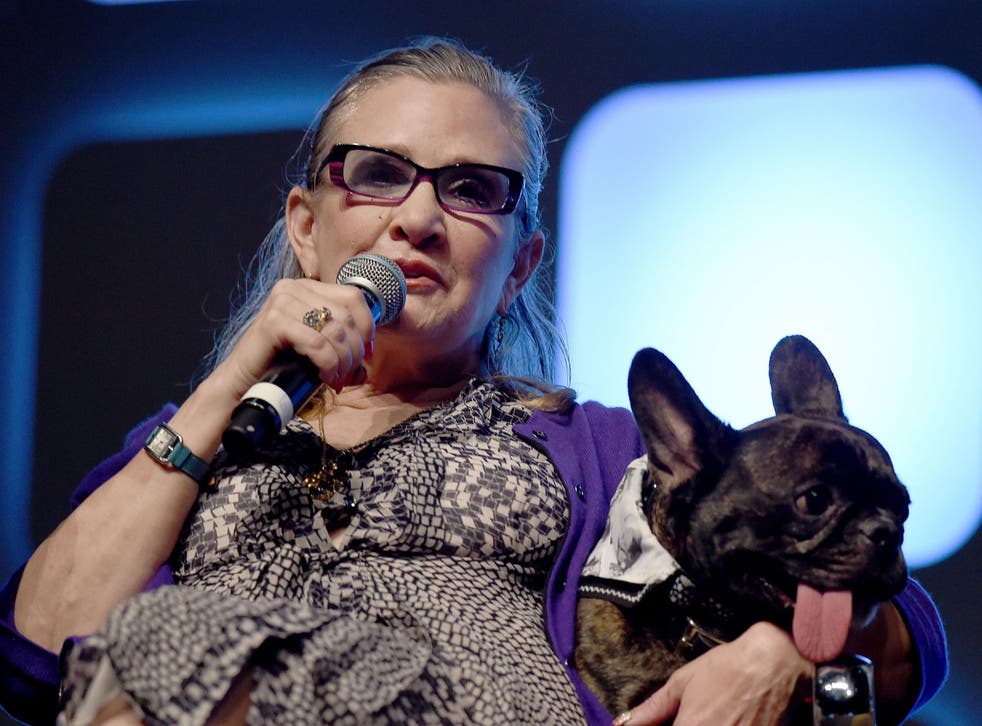 Carrie Fisher's dog Gary attended a screening for The Last Jedi, and it was clear he still misses his mum.
Journalist Veronica Miracle tweeted a video on Thursday night revealing she saw The Last Jedi with the famous pup, and that he had the sweetest reaction to seeing Fisher on screen.
She wrote, "The late Carrie Fisher's dog Gary just watched 'The Last Jedi'! He sat on Fisher's former assistant's lap during the film. She said his ears perked up every time she was on screen."
The late actress' assistant Corby McCoin gave Gary a forever home after her passing, and if you're tearing up already reading this, we understand.
Fisher first adopted Gary as a therapy dog, but it wasn't long until the duo became best friends.
Because Fisher would bring him to film premieres and interviews, Gary began to gain a following all on his own.
As of Friday, he has 163,000 fans on Instagram.
Gary had such a big presence that the The Last Jedi's director Rian Johnson even gave him a cameo as a space creature in the movie.
Not too shabby for a French bulldog.
Join our new commenting forum
Join thought-provoking conversations, follow other Independent readers and see their replies