Clint Eastwood's Trump love and why we shouldn't care too much about actors' politics
Clint Eastwood's pronouncement that we should 'get over' Trump's racism left John Bleasdale doubting his hero, but how much should we listen to what actors say in interviews?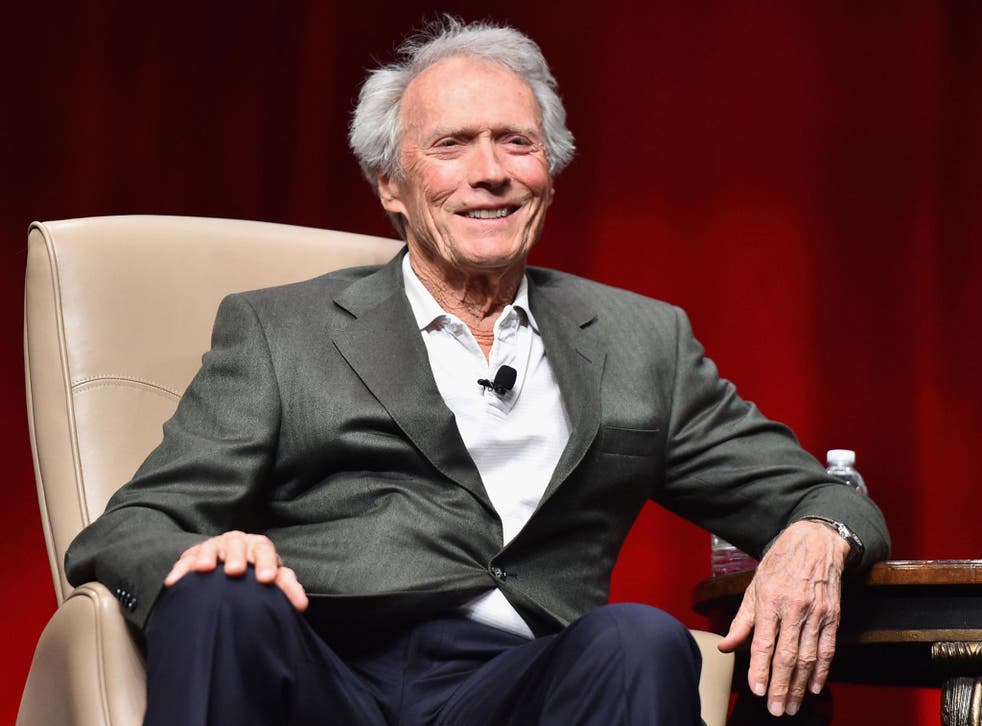 I've always loved Clint Eastwood. Always. From The Man with No Name to Dirty Harry, Where Eagles Dare to Gran Torino. I even loved the movies with the orangutan. And I didn't just watch him: I studied him. I perfected the squint and I'd speak in a terse Clint whisper, until mum yelled at me to speak up. So I winced when I read – in an interview in Esquire in which he appeared with his son, Scott – Eastwood's pronouncements on the "pussy generation". He said we should all just "get over" Donald Trump's racism.
Of course, it's not like Eastwood was ever going to be mistaken for Jeremy Corbyn. In the Eighties, Dirty Harry went from being a noirish, semi-fascist anti-hero to an all-American icon, quoted by President Reagan; Firefox won the Cold War and Heartbreak Ridge replayed the invasion of Granada as a male-bonding romp. And then, in 2012, there's that Republican National Convention speech, a stumbling improv piece with an empty chair.
Anyway, why should I care what the ex-mayor of Carmel-by-the-Sea thinks about anything? Isn't this exactly the kind of PC whimpering he was complaining about? And it's not as if lefties like me don't have our spokespeople in tinsel town. Rosario Dawson, Mark Ruffalo and Sean Penn (who, before that Rolling Stone interview with El Chapo had last been spotted rowing a dinghy in Norwalk, Connecticut, helping flood victims) are all vocal in their progressive views. Meryl Streep even primal-screamed her joy at Hillary's nomination at the Democratic Convention in Philadelphia. Hollywood is so liberal that right-wingers such as James Woods, Jon Voight and Kelsey Grammer meet in a semi-clandestine group called The Friends of Abe to discuss their views. Or at least they did until it broke up in April following an argument about Trump.
And Clint was never a full-on right-wing blowhard, a Fox News regular like Voight, or nuts like Woods. On the release of J Edgar, he appeared with Leonardo DiCaprio for a GQ cover story, agreeing on marriage equality – "I don't give a f*ck about who wants to get married to anybody else" – and describing his own evolution from Eisenhower Republican to libertarian. There's also the director's own work which feels sort of anti-Trump. From the lovingly crafted Charlie Parker biopic Bird in 1988, the careful rethinking on violence and its consequences in Unforgiven to his two Pacific theatre anti-war films Flags of Our Fathers and Letters from Iwo Jima, the latter a rare Japanese perspective on the conflict from a US director. As if to redress the maligned women of earlier films, Million Dollar Baby punched its feminist and 'right to die' messages through Grand Old Party orthodoxy. Even American Sniper was far more nuanced than it got credit for. So reading Clint's views on Trump feels like we're rewinding Gran Torino and watching the ornery hero unlearn his lessons and revert to his baseline racism.
Other heroes have disappointed in far grosser ways: think of Sean Connery's views on slapping women (generally supports it) or Mel Gibson's alcohol-lubricated anti-Semitism, but I can watch 007 and Mad Max relatively unperturbed – though What Women Want is dead to me now. In the end, the Esquire interview is a testosterone fest and hardly constitutes a full-throated endorsement. Following the "pussy generation" comment, Eastwood and son joke about how they're actually pro-pussy, f'narr, f'narr. Clint also talks movingly about his own father and it reminded me of something my dad once told me when he was disappointed in one of his sporting heroes, Liverpool midfielder Emlyn Hughes, sucking up to Maggie Thatcher: "I love football, but I can't stick footballers."
Access unlimited streaming of movies and TV shows with Amazon Prime VideoSign up now for a 30-day free trial
Sign up
Join our new commenting forum
Join thought-provoking conversations, follow other Independent readers and see their replies