Colonel Brandon: Alan Rickman's performance in Sense and Sensibility was one of his best
The adaptation of Jane Austen's novel won an Oscar for Best Adapted Screenplay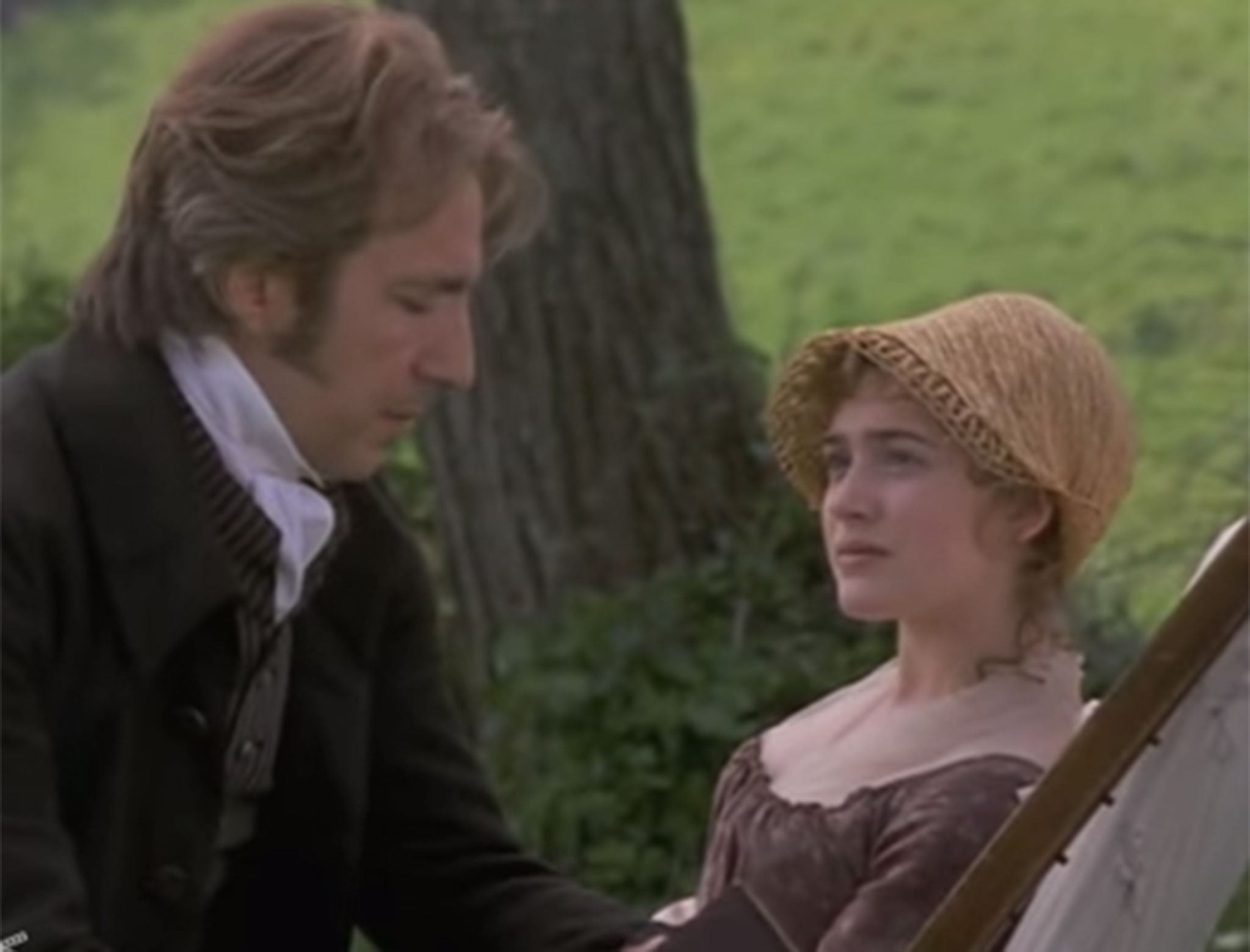 Some people fell in love with Alan Rickman's wicked Hans Gruber in Die Hard, others for his foul-tempered Metatron in the cult movie Dogma, and many, many more for his role as Severus Snape in Harry Potter, which introduced him to a whole new generation of fans.
But it is his role in Sense and Sensibility that he particularly shone for this writer, as the honourable, older Colonel Brandon who falls in love with the precocious Marianne (Kate Winslet). Rickman as Brandon was warm and subtle; a far cry from the camp villain he played in Robin Hood: The Sheriff of Nottingham.
By this time Rickman's career as an on-screen star was fully established, but 1995's Sense and Sensibility boosted the careers of several other now-familiar faces that appeared in the film; audiences having had just had enough time to re-clutch their hands to their bosoms following the BBC's hysteria-inducing Pride and Prejudice.
Jane Austen's first published work tells the story of two sisters and their poor fortune following the death of their father: the sensible Elinor (Thompson), and the wilful, romantic Marianne (Winslet).
Rickman's co-star Emma Thompson spent five years writing the screenplay for Sense and Sensibility, remaining loyal to Austen's wry sense of humour and sharp wit, whilst also making accessible for an audience perhaps less enthused by the BBC's faithful Pride and Prejudice remake.
Sense and Sensibility also marked the beginning of a wonderful working partnership between Rickman and Thompson.
Rickman cast the actress and writer in his directorial debut The Winter Guest, and co-starred with her in films such as Love Actually, Judas Kiss, and The Song of Lunch. He would also be reunited with Kate Winslet in his second film as director, 2013's A Little Chaos.
Alan Rickman: Life in pictures
Show all 30
The stormy, brooding backdrop of the English countryside, low-key yet historically accurate costumes, and fantastic writing paired with wonderful chemistry between all cast members, led to Thompson being honoured with an Academy Award for Best Adapted Screenplay, making her the only person at the time to have won an Oscar for both her writing and acting (she won an Oscar for Howard's End in 1993).
Thompson said she was pleased that Rickman could express the "extraordinary sweetness [of Brandon's] nature," as he had played "Machiavellian types so effectively" in other films.
Join our commenting forum
Join thought-provoking conversations, follow other Independent readers and see their replies