Donald Trump watches Finding Dory while America protests his immigration ban
Between 100 and 200 travelers have been detained over the weekend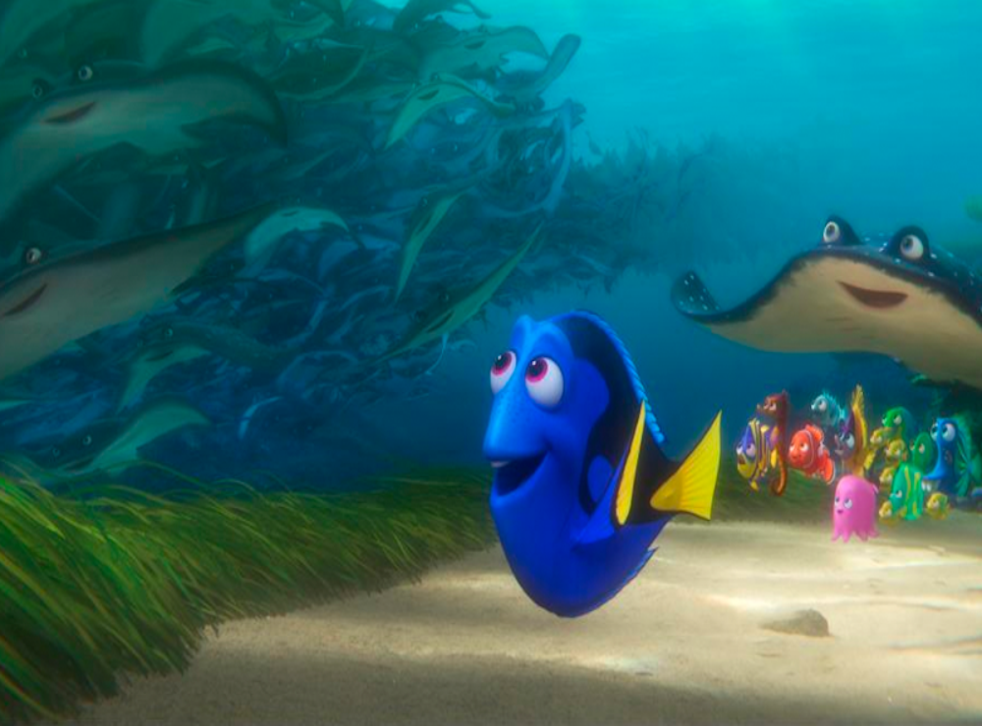 While thousands of Americans protested President Trump's blacklist against seven majority Muslim countries for the second day, and hundreds of travelers were detained for attempting to legally enter the country, the White House decided it was a great time to watch Disney Pixar's Finding Dory with staff and family members.
CBS News reporter Mark Knoller reports that the president kicked back at 3pm Eastern and watched the film, which stars Ellen DeGeneres as the voice of the forgetful, blue title character, the same time protests broke out in cities across the states.
As the movie played, protesters lined up outside the White House to display their frustrations with the new administration. Interestingly enough, the animated film is about a fish who constantly loses her memory, and becomes separated from her family. A feeling people from the blacklisted countries know all too well.
However, White House press secretary Sean Spicer said the president only viewed the film for approximately one minute.
"Actually he spent 60 seconds welcoming & thanking spouses & children of WH staff then right back to work: up next 7pm call w South Korea," he said on Twitter.
Protestors rally at JFK Airport against Muslim immigration ban

Show all 20
Here's the film's synopsis, according to IMDB: "Dory is a wide-eyed, blue tang fish who suffers from memory loss every 10 seconds or so. The one thing she can remember is that she somehow became separated from her parents as a child. With help from her friends Nemo and Marlin, Dory embarks on an epic adventure to find them."
Register for free to continue reading
Registration is a free and easy way to support our truly independent journalism
By registering, you will also enjoy limited access to Premium articles, exclusive newsletters, commenting, and virtual events with our leading journalists
Already have an account? sign in