Murdering the murderer: Is American Psycho 2 the worst sequel of all time?
The big-screen adaptation of Bret Easton Ellis's yuppie killer book turns 20 this week but the classic inspired one of the shoddiest spin-offs. Patrick Bateman would have been furious, says Adam White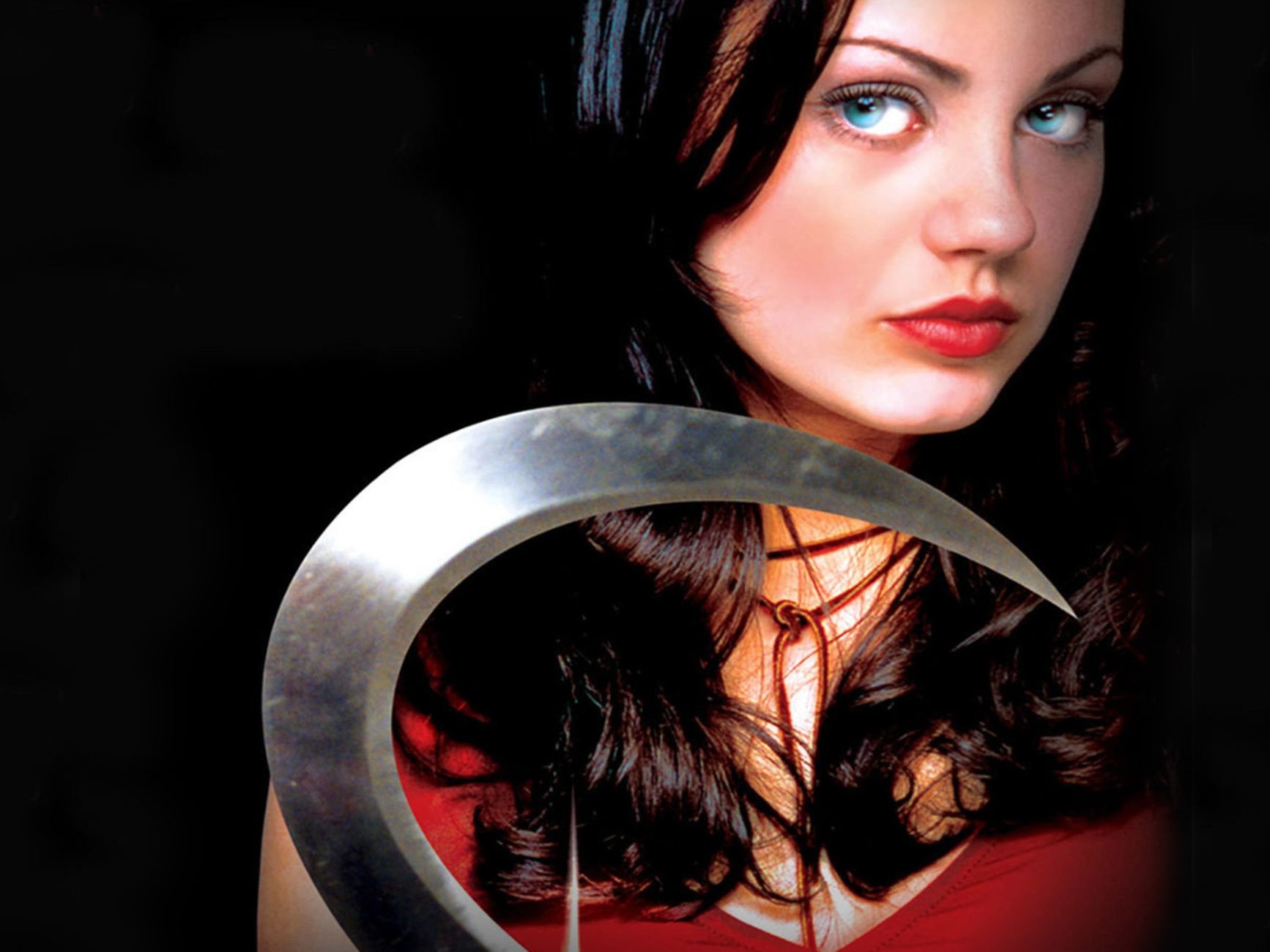 Spoiler alert: Christian Bale doesn't star in American Psycho 2. Patrick Bateman, the Huey Lewis-listening, chainsaw-wielding yuppie he played in the first film, is instead only glimpsed from behind – portrayed by a body double with a vaguely similar hairdo. He's also stabbed to death minutes into the film, by a knife-wielding tween who grows up to be Mila Kunis. But in a movie that features a cat named Ricky Martin and William Shatner as a campus stud, it's actually one of its least ridiculous elements.
Twenty years ago this week, Mary Harron's adaptation of Bret Easton Ellis's controversial novel American Psycho clawed its way out of development hell to become one of the best-reviewed films of 2000. A sharp, viciously mean satire of masculinity and Gordon Gekko capitalism, Harron's take was uncompromising and hilarious. It transformed Bale from a jobbing former child star to a fearless character actor, his performance a terrifying combination of daytime-TV enthusiasm, Equinox Gym bicep-flexing and Tom Cruise. The movie remains a classic. Its sequel, which followed two years later, does not.
American Psycho 2: All American Girl, to give it its full title, stars Kunis – then three seasons into her run as Jackie Burkhart on the sitcom That '70s Show – as an unhinged criminology student who's been fascinated by murder ever since she killed Bateman when she was 12 years old. Now 19, she plots to execute anyone who stands in her way of getting a lucrative teaching assistant job.
American Psycho 2 was a product of the early DVD boom, and the subsequent cottage industry of low-budget, direct-to-disc sequels to recent hits. A number of famed movies from the decade, often teen movies or thrillers, subsequently earned less-refined follow-ups. Among them were the Donnie Darko sequel S Darko (2009), Hollow Man 2 (2006), Starship Troopers 2 (2004), Mimic 2 (2001), Cruel Intentions 2 (2000), three additional incarnations of Wild Things, five Bring It On sequels (including one that featured both Solange and Rihanna), and Single White Female 2: The Psycho (2005) – a title which seemed to imply that the first film, starring Jennifer Jason Leigh as a deranged stalker roommate, didn't have one.
Despite bearing covers plastered in promises of footage "too extreme for cinemas", and suggestive titles like the somewhat inevitable Wild Things: Foursome (2010), these sequels were often tamer than their big-screen counterparts. All American Girl's kills are mostly offscreen, for example, and there's an odd absence of sex considering its thematic fixation on naughty college students sleeping with their professors. It also, unlike much of the DVD-sequel canon, feels entirely removed from the movie that inspired it. With its jaunty, Desperate Housewives-style score and Kunis's sitcom delivery, as if she's playing to an absent laugh-track, All American Girl resembles the spirit and premise of American Psycho about as much as it does, say, Citizen Kane.
That might be because it was a completely different project to begin with. American Psycho 2 was the result of someone at the studio "sorting through existing scripts at the company", said The Hollywood Reporter, to find something that could potentially work as a sequel, all it had to have was a psychopath of some description. The winning script was something called The Girl Who Wouldn't Die, written by Karen Craig. The references to Patrick Bateman, which only appear in two brief scenes in the finished film, were added much later in the process.
All American Girl filmmaker Morgan J Freeman, an indie wunderkind who trained under the great weirdo visionary Todd Solondz, also saw Craig's script as a "mere starting point" to what he wanted to do with the rest of the film. Despite downplaying his involvement by calling himself a "director for hire" on the film's wonderfully unenthusiastic audio commentary, Freeman told one website that "scripted dialogue matters very little to me", while suggesting that he and the producers extensively reshaped Craig's work. She shares eventual credit on the film's screenplay with Alex Sanger, a production executive at Lionsgate.
Bret Easton Ellis, himself never an enormous fan of the first American Psycho, even went so far as to suggest that Lionsgate only greenlit a sequel after the director Roger Avary stopped the studio from inserting a Patrick Bateman-esque serial killer into the 2002 film adaptation of Ellis's book The Rules of Attraction. "I've even heard that they were thinking about doing American Psycho in LA, American Psycho in Las Vegas and making a whole franchise out of it," Ellis told the New York Post. "If they're not careful they could end up with something like the Pink Panther movies."
And so, American Psycho 2 became a prime example of corporate Hollywood in a microcosm: a screenwriter having her movie made but bearing little resemblance to what she first put on to the page, a film that only exists to eke more cash out of an established property, and a director fresh off two well-received indies (including the 1998 Christina Ricci vehicle Desert Blue) making his studio debut on something cheap and trashy for a nice paycheque.
Access unlimited streaming of movies and TV shows with Amazon Prime Video
Sign up now for a 30-day free trial
Sign up
Access unlimited streaming of movies and TV shows with Amazon Prime Video
Sign up now for a 30-day free trial
Sign up
Such bad faith behind the camera only adds to the undeniable oddness of the film itself. Mirroring the tone of Harron's original, there is a playful cynicism to its depiction of educational ambition and grisly murder. You could almost imagine, if everyone involved were smarter, All American Girl as a slasher spin on the Reese Witherspoon comedy Election. There's also an appealing apathy to Kunis's crimes here, albeit played far too clumsily to be anything other than silly ("Yep, I just killed Brian," she squeals in a voiceover). And when Shatner is pushed out of a window to the sounds of Catatonia's "Dead from the Waist Down", the extent to which American Psycho 2 is aware of its own absurdity becomes at least a question worth asking.
"American Psycho 2 is a puzzle," Freeman told a film website. "The first time you watch it, you are forced to try and put the pieces together. The second time you watch it, you should be able to see that there are little hints here and there that will give the evidence required to understand the ending … Our psycho is American, too. That's the connection: American Psycho, Too. You're a psycho, I'm a psycho, she's a psycho, he's a psycho – wouldn't you like to be a psycho, too?"
However clever the director thought he was being, his savvy was not reflected in the film's style. Despite costing at least $2m more to produce than the original's $8m budget, All American Girl looks horrendously cheap, with a "made in Canada in a rush" cloud covering every scene. The dark comedy is absent, likewise the care Harron put into her film's universe – its business cards, hair combs, nail guns and CD cases. Kunis is also incredibly miscast. She would find wonderful rhythms later on, in thrillers like Black Swan (2010) and comedies like Forgetting Sarah Marshall (2008), but here she is perpetually shrill and irritating. The actor would come to express embarrassment over it, at least – "Please, somebody stop this!" she told MTV in 2005, when asked about the project. "Write a petition."
Dispiritingly, it's easy to find two-pack DVDs featuring both American Psychos – Bale's killer cheekbones contrasted on the split cover art with Kunis holding a big scythe and a tagline describing her as "angrier, deadlier and sexier". Patrick Bateman, ever the vain businessman with his daily herb-mint facial masks, would be outraged.
Join our commenting forum
Join thought-provoking conversations, follow other Independent readers and see their replies