State of the Arts
Marvel doesn't deserve a pat on the back for Avengers: Endgame – it has ignored queer people's existence for too long
In our weekly arts column, Alexandra Pollard explores Marvel's long history of gay erasure, and explains why Avengers: Endgame's nod to inclusion is not enough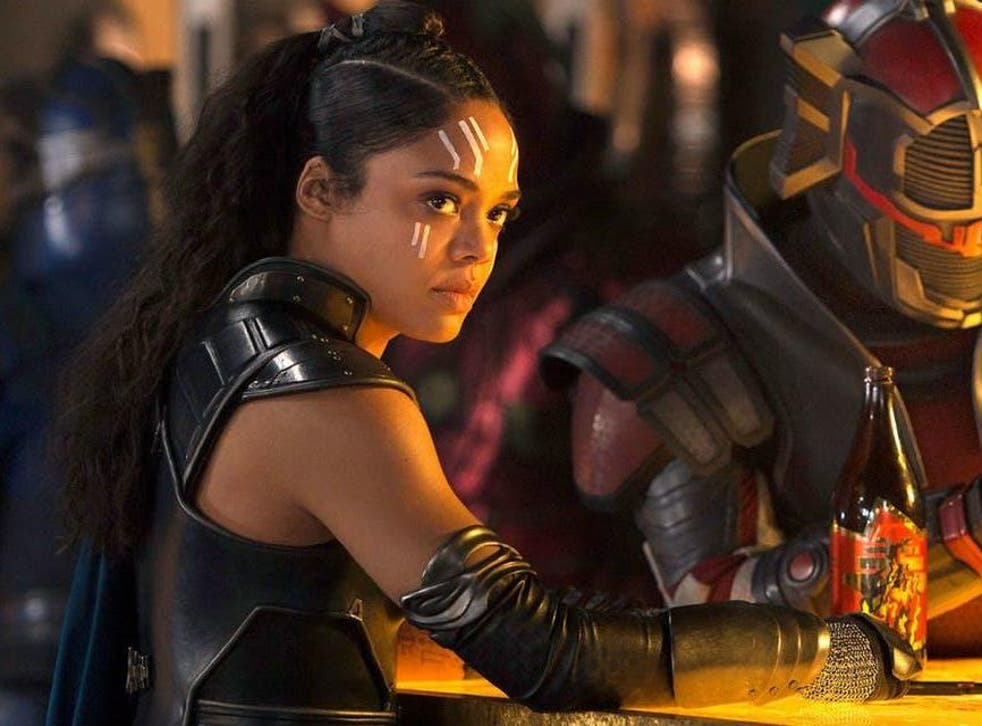 Here are some of the people (to use the term loosely) who exist in the Marvel Cinematic Universe: a god of thunder who can wield lightning with his magic hammer; a genetically engineered raccoon; a neurosurgeon who can levitate, manipulate time and cast spells; a man able to shrink to the size of an ant; a walking, talking tree. And here are the people who do not exist in the Marvel Cinematic Universe: non-heterosexuals. That, it seems, is a step too far.
LGBT+ representation has long been a sticking point for Marvel – first in its comics, and then in its films. Though its stories of underdogs and outsiders have long appealed to queer people who have been made to feel "other", the studio has pointedly refused to acknowledge their existence.
There was even, until relatively recently, a rule against it. It began with psychiatrist Dr Frederic Wertham, who whipped up mass hysteria in the Fifties by claiming that comic books were corrupting American children by encouraging loose sexual morals, homosexuality and a confusion of gender roles. In response, all US mainstream comic books agreed to adhere to the rules of the Comics Code Authority, which forbade depictions of "illicit sex relations", "sexual abnormalities" and "sex perversion", and insisted that comics should emphasise "the sanctity of marriage".
By the Nineties, the rule on homosexuality had been loosened, and in 1992 mutant superhero Northstar became the first major openly gay character created by Marvel – but the publisher still insisted that series depicting gay characters carry an "adults only" label. Clearly, they still deemed it inappropriate to expose children to the existence of LGBT+ people.
The Marvel films, of which there have been 22 since 2008, have inherited this policy. Of the series' myriad characters – who span different times, species, planets and universes – not a single one has been explicitly queer.
Until now. Finally, Avengers: Endgame – the record-breaking superhero film and follow-up to Avengers: Infinity War – features a gay character. "Representation is really important," said Joe Russo, who directed the film with his brother Anthony, in a recent interview. "It was important to us as we did four of these films, we wanted a gay character somewhere in them… One of the things that is compelling about the Marvel Universe moving forward is its focus on diversity."
Unfortunately, it wasn't quite as momentous as that makes it sound. The character (played by Russo himself in a vaguely patronising display of... solidarity?) was unnamed, inconsequential to the story, and on screen for just a handful of seconds. It was as disappointing as Disney's first ever "exclusively gay moment" – in which Beauty and the Beast's LeFou danced with a man.
"We wanted it to be casual," added Joe, "with the fact that the character is gay tied into the fabric of the storytelling and representing what everyday life is." There is much to be said for treating queer characters this way. But Marvel has not earned the right to be casual. Having ignored gay characters for an entire decade, the studio cannot expect a pat on the back for merely nodding, in passing, towards their existence. Given that the film franchise spans a grand total of 48 hours, it's hard to be grateful for being chucked a couple of seconds of representation.
Tessa Thompson, who plays the canonically bisexual Valkyrie in Thor: Ragnorok and Avengers: Endgame, tried her best to have her character's sexuality depicted on screen. She even persuaded Thor: Ragnorok director Taika Waititi to film a scene in which a woman walks out of her bedroom. Even that ended up being cut.
Access unlimited streaming of movies and TV shows with Amazon Prime Video Sign up now for a 30-day free trial
Sign up
Marvel films – ranked worst to best

Show all 23
"There was one moment that didn't make it into the film where she was hanging out with a girl," Waititi later admitted. "If you were to read into that, you can see that in her flashback. There is a girl there and maybe perhaps there's something there that was her girlfriend. Who knows. We tried to make sure it wasn't super-specific or that we were trying to say 'She's a lesbian! She's bi! We really gotta get everyone on board with this!'"
Why not? After decades of censorship, oppression and erasure, why are directors so insistent on only the vaguest, most tenuous references to queerness? Why is getting "on board" with queer sexuality something to shy away from? In 2019, "maybe perhaps" is not enough.
When I interviewed Thompson – who is queer herself – last year, she insisted that the scene was only cut because it didn't make sense in the context of the scene. "In my mind, it isn't cut," she said. "I played her as a woman that's queer." But I got the sense that if it were up to her, it wouldn't have had to be as implicit as that. "I hope that we get to see more queer characters that are queer in comic books," she said, "[who] get to have love, and [have] it be celebrated on screen."
Trailer for Avengers: Endgame
Brie Larson, who plays Captain Marvel in the film of the same name, and again in Avengers: Endgame, recently acknowledged the franchise's shortcomings. "I don't understand how you could think that a certain type of person isn't allowed to be a superhero," she said. "So to me, it's like, we gotta move faster. But I'm always wanting to move faster with this stuff."
There is hope yet. Though Marvel president Kevin Feige had previously given 2025 as the date by which he hoped to introduce queer characters, there are reports that Chloe Zhao is looking to cast an openly gay lead for her forthcoming 2020 film The Eternals. Feige, meanwhile, has since confirmed that plans for LGBT+ characters are in the works, "both ones you've seen and ones you haven't seen".
"The world is ready," said Marvel producer Victoria Alonso earlier this year. Some of us have been ready for a long time.
Register for free to continue reading
Registration is a free and easy way to support our truly independent journalism
By registering, you will also enjoy limited access to Premium articles, exclusive newsletters, commenting, and virtual events with our leading journalists
Already have an account? sign in
Register for free to continue reading
Registration is a free and easy way to support our truly independent journalism
By registering, you will also enjoy limited access to Premium articles, exclusive newsletters, commenting, and virtual events with our leading journalists
Already have an account? sign in
Join our new commenting forum
Join thought-provoking conversations, follow other Independent readers and see their replies