Baftas 2020 predictions: Who will win, who should win and who was unfairly snubbed from nominations?
Following controversy over a severe lack of diverse nominees, the Baftas are here. Jacob Stolworthy casts his decision for all the main awards
Sunday 02 February 2020 09:10 Comments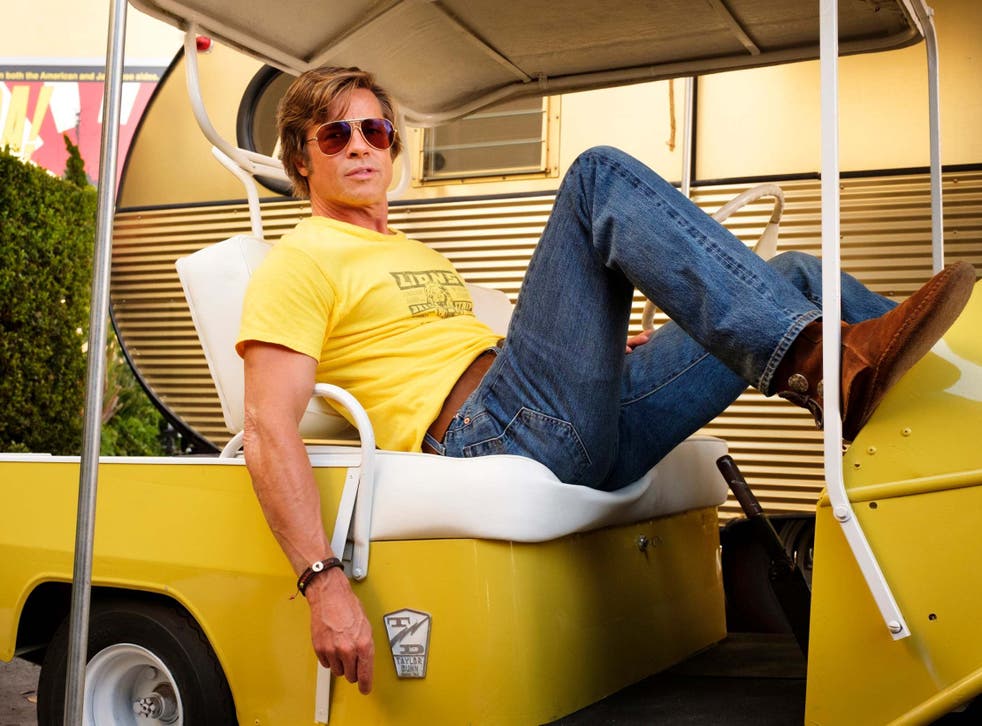 There's going to be a big elephant in the room at the Royal Albert Hall tonight. When the Bafta nominations were announced last month, it became abundantly clear that they had messed up. Those expecting a well-represented crop of diverse nods swiftly realised that members had learnt nothing from the #OscarsSoWhite debacle a few years previous, instead announcing a roster that recognised both Scarlett Johansson and Margot Robbie twice.
Hoping to add an element of excitement despite the controversy is Graham Norton, who is hosting for the first time ever. That the majority of the audience will have sat on his chat show sofa at one time or another may help things be less awkward than previous years.
Also helping is the fact that this year's ceremony will actually be fairly unpredictable. The Irishman and Marriage Story may have been frontrunners when the season kicked off in September, but they've fallen by the wayside in favour of Sam Mendes' war drama 1917 and South Korean masterwork Parasite. Considering Netflix's Spanish language-drama Roma ended up beating eventual Best Picture winner Green Book last year, though, there is still some hope for Martin Scorsese and Noah Baumbach's films.
Here are our predictions for who will win, who should win and who was unfairly snubbed.
Best Film
Will win: 1917
Should win: Parasite
Shoulda got a look in: The Lighthouse
If 1917 won the top prize at the Golden Globes – a feat it's looking increasingly like it'll manage at the Oscars also – it's a near certainty the British First World War drama will take home the main Bafta award. It should really be Parasite, though. Victory for South Korean writer-director Bong Joon-ho's jaunty masterpiece would inject sweetness into what has otherwise been a bitter weekend for our country.
Best Director
Will win: Sam Mendes, 1917
Should win: Bong Joon-ho, Parasite
Shoulda got a look in: Greta Gerwig, Little Women
Otherwise known as the Best Male Director category. Bafta criminally failed to nominate Greta Gerwig for her soothing Little Women adaptation, but nobody here stands a chance next to Sam Mendes, whose headline-making "one-take" approach to directing 1917 will probably see him win his second Bafta (Skyfall took home Best British Film in 2013).
Best Actress
Will win: Renée​ Zellweger, Judy
Should win: Renée​ Zellweger, Judy
Shoulda got a look in: Cynthia Erivo, Harriet
Every awards season, there is a film that wins an Oscar solely thanks to its lead performance. Step forward Renée Zellweger, whose towering performance in an otherwise average retelling of Judy Garland's later years will 100 per cent see her grace the London stage this evening. In fairness to her, it will be a deserved win, although a nomination for Cynthia Erivo for her solid work in Harriet would have been pleasing.
Best Actor
Will win: Joaquin Phoenix, Joker
Should win: Adam Driver, Marriage Story
Shoulda got a look in: Adam Sandler, Uncut Gems
Bafta probably etched Joaquin Phoenix's name onto the trophy when its members first saw Joker last year – and while his performance is an impressive, typically intense turn, it would be nice to see Adam Driver's more understated approach to the craft in Marriage Story having awards thrown its way instead.
21 actors who took their roles so seriously it got out of hand

Show all 21
Best Supporting Actress
Will win: Laura Dern, Marriage Story
Should win: Florence Pugh, Little Women
Shoulda got a look in: Jennifer Lopez, Hustlers
Are we all just living in Laura Dern's world? Quite possibly. She's on course to win her first Bafta for playing a brash divorce lawyer in Noah Baumbach's Marriage Story – the kind of role we've long known Dern can knock out the park. The more inspired choice would be Florence Pugh, who steals Little Women from everyone around her. A Bafta win would top off what has been a stratospheric few years for the 24-year-old.
Best Supporting Actor
Will win: Brad Pitt, Once Upon a Time in Hollywood
Should win: Brad Pitt, Once Upon a Time in Hollywood
Shoulda got a look in: Willem Dafoe, The Lighthouse
In a category of heavyweights – Hanks! Pacino! Pesci! – it's Brad Pitt who deserves to have his name read out at tonight's ceremony. His role in Quentin Tarantino's sun-soaked homage to 1960s Los Angeles is the film's MVP and a career-best turn from the actor.
Outstanding British Film
Will win: For Sama
Should win: For Sama
Shoulda got a look in: Pink Wall
Nobody could deny that For Sama, Waad Al-Kateab's first person account of the Syrian Civil War, is the most deserving recipient of this award. It beating 1917 would be a high point of an evening that may otherwise be bogged down by disappointing decisions. One absentee, whose nomination would have been worthy, though, is Tom Cullen's Pink Wall, a drama tracking the dissolution of a relationship over six years.
The 2020 Baftas will be shown on BBC One at 9pm
Register for free to continue reading
Registration is a free and easy way to support our truly independent journalism
By registering, you will also enjoy limited access to Premium articles, exclusive newsletters, commenting, and virtual events with our leading journalists
Already have an account? sign in
Join our new commenting forum
Join thought-provoking conversations, follow other Independent readers and see their replies