Bernardo Bertolucci: From Last Tango in Paris to The Last Emperor, the visionary director who shocked the world
Chris Harvey reflects on the masterful filmmaker, whose career spanned more than half a century
Monday 26 November 2018 16:24 Comments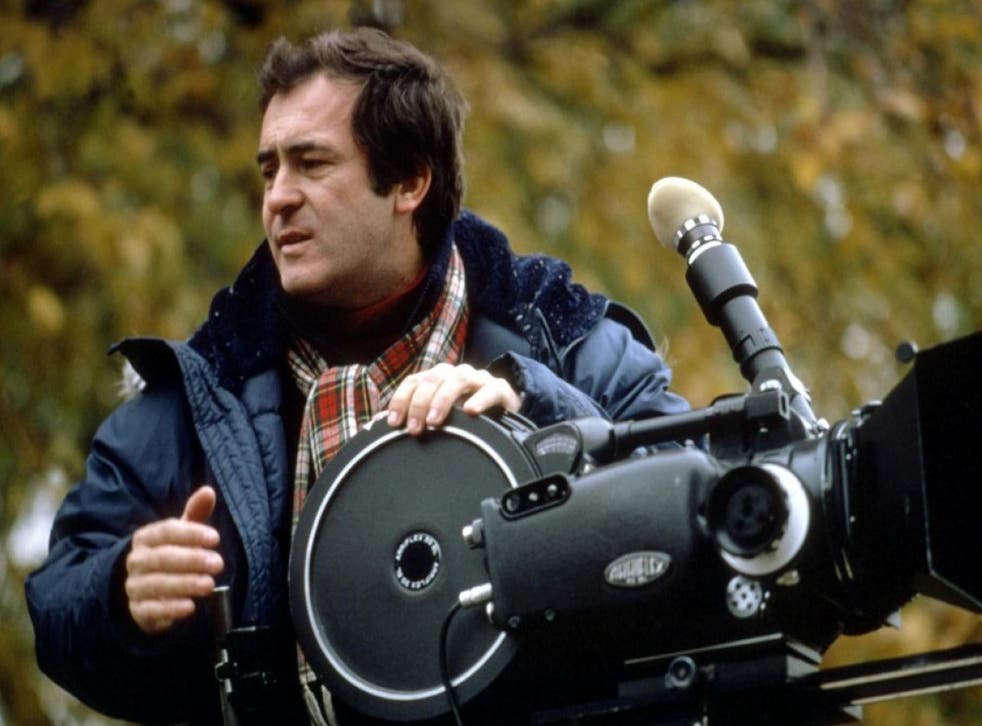 In a career spanning more than half a century, the Italian director Bernardo Bertolucci, who has died aged 77, redefined visual spectacle, cinematic poetry and sexual controversy on the big screen. He explored fascism and spirituality, won an Academy Award for The Last Emperor (1987), and made one film, The Conformist (1970), that feels more like one of cinema's great masterpieces with every passing year. And he filmed another, Last Tango in Paris (1972), that remains one of the most scandal-hit movies of all time.
Bertolucci was born in Parma during the Second World War, the son of an Irish-Italian teacher mother and an Italian poet, critic and historian who would later gift the film-mad youth the start to his career when he talked director Pier Paolo Pasolini into employing his son as assistant director on his film Accattone (1961).
Pasolini brought a poetic visual style and sexual and spiritual themes to the neorealism of 1950s Italian cinema, with its focus on working-class postwar struggle, and use of non-professional actors, but Bertolucci, who had once wanted to be a poet like his father, developed a language of images that went far beyond his mentor. He used light and shadow, richness of colour and a painterly composition that allowed for movement. Small actions reveal character; images become dense with metaphor.
Bertolucci was besotted with the French filmmakers of the nouvelle vague, especially Jean-Luc Godard. In the Italian's second film, Before the Revolution (Prima della rivoluzione) (1964), the main character, Fabrizio, whom many view as a self-portrait, goes to the cinema to watch Godard's Une Femme et Une Femme (1961). More than 40 years later, in the cultish The Dreamers (2003), Bertolucci imagined not only a menage a trois between Eva Green and Louis Garrel's incestuous twins and Michael Pitt's American exchange student, but one between sex, politics and cinema itself, with the revolutionary fervour of Paris in 1968 ultimately the lesser partner. The characters act out scenes from Marlene Dietrich and Greta Garbo films, and, most famously, the scene of running through the Louvre from Godard's Bande à part (1964), as well as nodding to the director's first feature, À bout de souffle, or Breathless (1960).
There is something of Jean-Paul Belmondo's amoral killer from À bout de souffle in Jean-Louis Trintignant's conscienceless fascist spy in Bertolucci's astonishing 1970 film The Conformist. But the director, still in his twenties, adds a degree of pitilessness that still shocks when set against the ravishing compositional beauty of the film's cinematography. Remember, too, that Bertolucci developed the story for Once Upon a Time in the West (1968) with Sergio Leone and Suspiria director Dario Argento – that led to all-American hero Henry Fonda playing a blue-eyed, ice-cold child murderer.
It was Bertolucci's next film, Last Tango in Paris, once hailed as a taboo-breaking classic, though, that would have the most destructive impact on his reputation and career. The screenplay (with French language adaptation by Agnes Varda) reportedly grew out of a fantasy that the director had of sleeping with a beautiful woman he saw on the street without ever knowing her name.
Bertolucci cast the 47-year-old Marlon Brando and 19-year-old Maria Schneider in his tale of a recently widowed American and a young Parisian woman embarking on an anonymous sexual affair. But the inclusion of an anal rape scene, involving a pat of butter as a lubricant, led to charges being brought in Italy against the screenwriter, producer, Bertolucci and Brando, resulting in two-year suspended prison sentences, with all copies of the film to be seized and destroyed.
Thankfully, they weren't, yet its status has been irreparably damaged by the outrage that followed in 2016, when footage emerged of Bertolucci from 2013 describing how he and Brando had come up with the idea of using butter in the film's rape scene, but hadn't told Schneider, with the director saying that he "wanted her reaction as a girl, not as an actress. I wanted her to react humiliated."
Romantic partners alienated from one another (and indulging in sexual violence) resurfaced in Bertolucci's La Luna (1979), a small-scale nostalgic affair that didn't hint at the epic that would follow in 1987. The Last Emperor, which told the story of the child emperor Pu Yi, who began as the three-year-old ruler of hundreds of millions of Chinese, before the 1911 revolution, and later became a trophy "convert" to communism for Mao Zhedong. Bertolucci's vast and sumptuous depiction of life in the Forbidden City won the film nine Oscars, including Best Director.
It would be his last major triumph. His adaptation of Paul Bowles' The Sheltering Sky (1990) is a faltering marriage of the foreignness and scale of the north African landscape to an intimate story of a struggling couple. Little Buddha (1993) with Keanu Reeves as a pre-Enlightenment Prince Siddhartha is a garish misstep. Stealing Beauty (1996) is a wistful return to a smaller-scale story of first love, its Tuscan setting ideal for Bertolucci's sensuality as a filmmaker to reassert itself, although there was more than a hint of the male gaze in his camera's worship of the young Liv Tyler. His final film, Me and You (2013), was more innocent still, though slight – a sweet coda to the director's career.
In some ways, Bertolucci seems a filmmaker that time has moved beyond, yet at his best, his influence remains profound.
Register for free to continue reading
Registration is a free and easy way to support our truly independent journalism
By registering, you will also enjoy limited access to Premium articles, exclusive newsletters, commenting, and virtual events with our leading journalists
Already have an account? sign in
Join our new commenting forum
Join thought-provoking conversations, follow other Independent readers and see their replies