The 20 best films of 2017
Some surprisingly artful franchise sequels impressed us this year, but it was game-changing indie romances and horrors that won out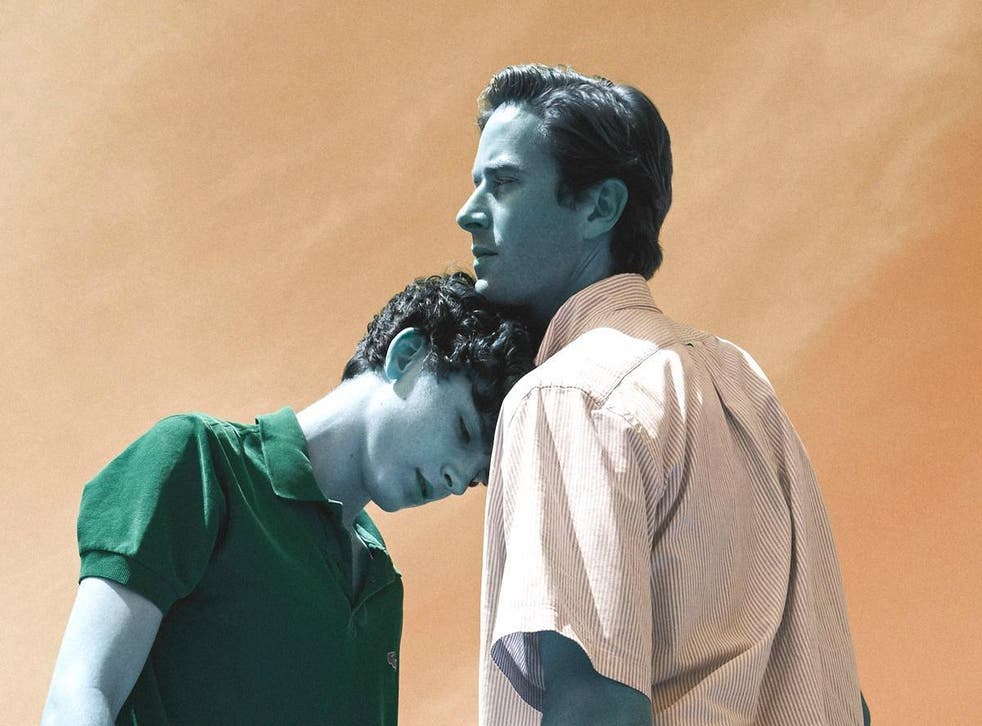 2017 may have started a little slow, but thanks to a barnstorming final couple of months there is now a very respectable list of films to be drawn from it.
Below we have collected the 20 films that most impressed us, from big budget blockbusters to surprising indies.
N.B. This list is done by UK release, so films like The Shape of Water, Phantom Thread, Lady Bird, The Post, Three Billboards Outside Ebbing, Missouri, Molly's Game, etc fall in 2018.
20. Silence
What's most staggering about Silence is how it feels like Martin Scorsese's most personal film to date while being so far removed from the bulk of the director's oeuvre. As Andrew Garfield and Adam Driver's Jesuit priests search for their missing mentor in 17th-century Japan, you'll marvel at how a film as deeply demanding as this remains so delectably watchable - a pensive, soul-searching adaptation that rewards the faith you put into it.
- J.Stolworthy
19. Raw
Over the course of 2016's film festivals, reports emerged claiming audiences were leaving screenings of Raw to be sick. While the movie starts as a relatively simple coming-of-age story, Julia Ducournau's masterful picture turns into a visceral body-horror that leaves a terrifying aftertaste.
- J.Shepherd
18. Jackie
While Jackie Kennedy's story has been told many times before, Jackie showcases a side that has long been unexplored; an enthralling look at the former First Lady after Jack's death. Natalie Portman's performance as the titular character — along with some stunning cinematography and a disparate, haunting soundtrack — helps make Pablo Larraín's movie truly special.
- J.Shepherd
17. La La Land
Damien Chazelle deservedly became the youngest person to win Best Director at this year's Oscars for La La Land, a film that remains a joy to behold even after the fallout of the gaffe which saw it announced as the incorrect Best Picture winner. If anything, its vibrancy remains more intact having not swept the board awards-wise. While never reaching the thrilling highs of Whiplash, Chazelle's follow-up is an adeptly-crafted experience worthy of the love it displays for the films it's inspired by.
- J.Stolworthy
16. The Big Sick
"We lost 19 of our best guys that day," a deadpan Kumail Nanjiani quips in The Big Sick, resulting in the year's most audacious joke (it's about 9/11) which sealed the Silicon Valley star's status as the most exciting comedy actor on the scene. Loosely based on the Pakistani comic's real-life courtship with co-writer Emily V. Gordon, the film - whose impressive cast includes Holly Hunter and Ray Romano - charts the cultural differences the pair must contend with as their relationship intensifies. Perhaps the most charming, disarming movie, of 2017.
- J.Stolworthy
15. Elle
After being brutally raped at the start of this film, video game exec Michèle simply clears up any ornaments broken by the home invasion and gets on with her day. This bold, uncompromising psychological thriller explores victimhood along with unorthodox but no less valid ways of dealing with horrific events.
- C.Hooton
14. Blade Runner 2049
Blade Runner 2049 - Trailer
I fell asleep in Blade Runner. In Blade Runner 2049 I was as transfixed as Alex in that A Clockwork Orange scene. Director Denis Villeneuve created the most jaw-dropping visuals of the year in this sequel, which flopped at the box office but will be talked about for years to come. Also, that score.
- C.Hooton
13. Toni Erdmann
Trailer for Toni Erdmann starring Peter Simonischek and Sandra Hüller
Toni Erdmann does a remarkable job balancing comedy with sadness, telling the story of a desperate father trying to reconnect with a jobsworth daughter. There are many laughs to be had - mainly thanks to the cast playing the characters dead straight - but the German comedy also pulls some emotional punches that make the almost three-hour movie something very special.
- J.Shepherd
12. The Handmaiden
Sex isn't just a narrative necessity - something to try and get past with as little awkwardness as possible, in The Handmaiden, it is celebrated and at its core. An erotic psychological thriller from Korean director Park Chan-wook, it centres on a Shakespearean plot by a conman to seduce a Japanese heiress and steal her inheritance by committing her to a mental asylum. Mostly about sexual awakening, it goes to some dark places along the way and is lavishly shot.
- C.Hooton
11. Paddington 2
If you're in any way confused over Paddington 2's placement on this list then you're one of the unlucky few not to have been swept away by this film's graceful charm, which keeps you in its loving hold from shot one until those closing, tear-drenched moments. If you come for the dastardly Phoenix Buchanan, a narcissistic faded actor played with pitch-perfect aplomb by Hugh Grant, stay for Brendan Gleeson's Nuckles McGinty, a gruff prison cook who befriends the Peruvian bear. This sequel is one of those rare films whose (minor) flaws are easy to dismiss for the very fact its staggering amount of positives will stay firmly in your memory months after, packed away as tightly as marmalade sandwiches in Paddington's suitcase. Aunt Lucy would be proud.
- J.Stolworthy
10. Song to Song
Aggregating members of the film desk's separate top 10s allowed me to sneak this one into tenth, it being my personal pick for the year. Largely loathed by critics, Terrence Malick's experimental exploration of how absolutely awful we can be to each other when love or lust is at play will either hit you like a ton of bricks and change your life, or else just infuriate you. I was not a fan of his recent efforts Tree of Life or Knight of Cups, but his auteurist style - the camera roving where it pleases like a documentary-maker after dropping a couple of tabs of acid - finally clicked here, perfectly encapsulating desire and alienation against the backdrop of the Austin music scene.
- C.Hooton
9. War for the Planet of the Apes
War For The Planet Of The Apes - Trailer
If it weren't for the machine-gun-wielding monkey astride a steed in the film's opening scene, you'd be mistaken for thinking the third film in the Planet of the Apes prequel franchise was a war drama inspired by Malick's The Thin Red Line. Seriously. The scene is a gruellingly tense blueprint for what follows: a riveting, near-faultless entry to 2017's blockbuster canon that could be the best franchise film in recent memory. Under the guidance of director Matt Reeves (Cloverfield), the film unfurls at its own pace from the first second, uninterested in dancing to anybody's tune but its own, culminating in a hefty two hour, 20-minute film with zero wasted shots.
- J.Stolworthy
8. The Florida Project
The Florida Project trailer
Afforded a little more time and budget after his breakout, iPhone-shot debut Tangerine, director Sean Baker made it clear he is here to stay with The Florida Project, which centres on a single mother and her young daughter living in poverty in a motel outside Disney World. There's something incredibly moving about children's ability to play and make their own fun amid chaotic and tragic situations and this film nailed it, training the camera on 7-year-old actor Brooklynn Prince and her on-screen friends as they explore and goof around while mother Halley (Bria Vinaite) does whatever she must to make rent. A very human movie and one of the best remembrances of what it's actually like to be a kid.
- C.Hooton
7. Dunkirk
Christopher Nolan further proved he's the master of steering high-budgeted original films to immense box office glory with Dunkirk, a pulsating thriller following the 10-day WWII battle which ultimately led to the evacuation of more than 330,000 allied troops in 1940. Nolan hallmarks aside - montage ending, linear-shifting narrative (the story is told across three simultaneous viewpoints experienced across different timescales) - Dunkirk is perhaps the antithesis of what he's directed before (Inception, Interstellar, etc) but no less marvellous, a brisk, relentlessly-paced sensory experience that has no doubt planted those youngsters hoping to catch a glimpse of Harry Styles with a desire to pick up a camera.
- J.Stolworthy
6. Good Time
Robert Pattison has had a surprisingly great year. First, there was The Lost City of Z (which deserves an honourable mention here). Later came the actor's standout, playing Good Time's Connie Nikas, a dirtbag hustler with a heart of gold. The Safdie Brothers have coaxed out a career-topping performance that sees Pattison lead this high-octane thriller, taking viewers on a whirlwind trip through neon-lit New York. While we've seen the city's underbelly many times before, nothing's been quite as rip-roaring, each shot growing increasingly energised, every character feeling lived-in. There's also a tonne of heart within Good Time, the two brothers — Pattison and Benny Safdie (one half of the directing duo) — sharing a devastating relationship that's central to the story.
- J.Shepherd
5. Personal Shopper
Personal Shopper - Trailer
Every so often a film that has made you sceptical for its duration deals out an ambiguous final scene which somehow slots everything to have come before into a sharp focus you're unable to describe - case in point: Personal Shopper, a mesmerising tale following Kristen Stewart's lead character and her continued attempts to make contact with her deceased twin brother in Paris. It's tough to know precisely where Olivier Assayas' intentions lie with the film, which seemingly subverts genres without ever really trying. The result is a film whose engrossing intrigue, capped by Stewart's eyes flicking directly to camera, sends you away eager to recommend without truly knowing why. For that reason, it deserves to be cherished.
- J.Stolworthy
4. Manchester by the Sea
Manchester By The Sea - Trailer
Perhaps the only film on this list more about what isn't in the script than what is, Kenneth Lonergan's Manchester by the Sea is one of the best portrayals of grief in cinema. Set in a pallid, industrial city in Massachusetts, it charts a handyman as he deals with (or for the most part refuses to deal with) a mortifying mistake that robbed him of everything. All people looking at their shoes on concrete piers and having so much to say but not knowing how to say it, the hard-boiled intensity of the characters spits from the screen. A difficult watch, but one you will remember for some time.
- C.Hooton
3. Get Out
Since debuting in January, everyone has seemingly been talking about Jordan Peele's directorial debut, and for good reason. Get Out has been purpose-built to reflect the horrors of post-Obama America, showcasing the nonchalant racist attitudes held by many and making many viewers uncomfortable as a result. What's perhaps remarkable about the movie is Peel's ability to balance cutting social critique with terrifying scares, the Armitage family creating an unsettling atmosphere that builds to an insanely intense final third that equals the finest horror B movies. Plus, Get Out has a huge sense of humour, Lil Rel Howery's TSA Officer cutting through the tension when it's most needed.
- J.Shepherd
2. Moonlight
A worthy Oscar winner, Moonlight tells the beautiful, heart-wrenching story of a gay man trapped in a world where toxic masculinity and homophobia runs rife. Over three distinct parts, we see Chiron grow from Little to Black, dealing with hormones, sexual revelations, and struggling with everyday life. Naomi Harris gives a devastating turn as the character's drug-addled mothe,r while Mahershala Ali's brief role marks an undeniable career high. The maestro behind this astounding picture, Barry Jenkins, conjures unforgettable imagery that elevates the story to an extraordinary level.
- J.Shepherd
1. Call Me By Your Name
Call Me By Your Name - Trailer
A lot of quibbling and ranking modulation went into the bulk of this top 20 on our film desk, but the no. 1 spot was never in question.
Call Me By Your Name is one of the great romances of our time, a deft, authentic and utterly moving portrayal of a budding and withering gay relationship that had no trouble eclipsing that of 2017's Oscar winner, Moonlight. I was a huge fan of director Luca Guadagnino's underrated last film, A Bigger Splash, but my immense expectation for the follow-up was surpassed, if anything, the first viewing of CMBYN leaving a real imprint on the soul. There is so much to love about the film, from the performances by leads Armie Hammer and Timothée Chalamet, who make an impressive career turn and lead actor debut respectively and establish incredible chemistry, to the haunting classical-meets-nu-wave-pop soundtrack.
This was a different sort of LGBT love story than we're used to seeing on the big screen. Taking place almost entirely in the Italian countryside, it stepped away from issues of perception and political and social context to focus simply on the two humans at the centre of it, Oliver and Elio, and their beautiful, dangerous, formative and unshakeable summer romance.
- C.Hooton
Honourable mentions (in alphabetical order)
A Cure for Wellness, A Ghost Story, Free Fire, God's Own Country, Logan Lucky, mother!, Okja, Star Wars: The Last Jedi, The Beguiled, The Death of Stalin, The Disaster Artist, The Killing of a Sacred Deer, The Lost City of Z, The Red Turtle.
Register for free to continue reading
Registration is a free and easy way to support our truly independent journalism
By registering, you will also enjoy limited access to Premium articles, exclusive newsletters, commenting, and virtual events with our leading journalists
Already have an account? sign in
Register for free to continue reading
Registration is a free and easy way to support our truly independent journalism
By registering, you will also enjoy limited access to Premium articles, exclusive newsletters, commenting, and virtual events with our leading journalists
Already have an account? sign in
Join our new commenting forum
Join thought-provoking conversations, follow other Independent readers and see their replies